Xperia Lounge app is an app which brings exclusive campaigns for Sony Xperia users and right now Xperia Lounge is officially sponsoring Start Wars Identities, an exhibition where more than 200 original Start Wars costumes, designs, props, models, illustrations etc will be displayed. Darth Vader, R2D2, C-3PO, Chewbacca, Yoda and other Start Wars characters will also be displayed in exhibition.
Star Wars Identities exhibition has already been at Montreal, Canada and now it has arrived in Paris, France at Cité du Cinéma. Interviews with Gaetan Namouric, Creative director of Bleublancrouge, the design agency behind the Star Wars Identities exhibition posters.
If you are an Xperia user, open the Xperia Lounge app and look for Star Wars Identities exhibition post where you can download the official Darth Vader poster. Check below for further steps.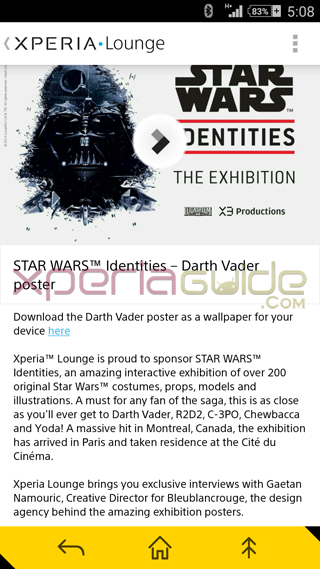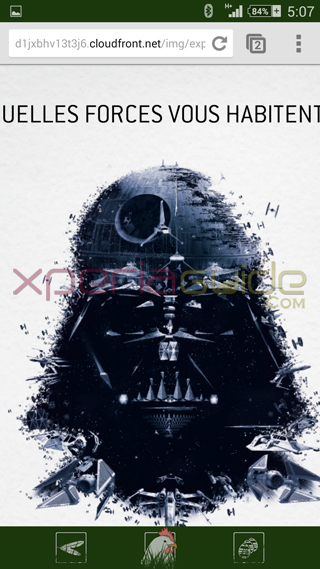 Download Download Darth Vader poster
If you are not able to access the Darth Vader Poster from Xperia Lounge app then you can manually download it from below link and set it as your wallpaper on homescreen.
Resolution of wallpaper is 2832 × 3912.
Download DarthVader.jpg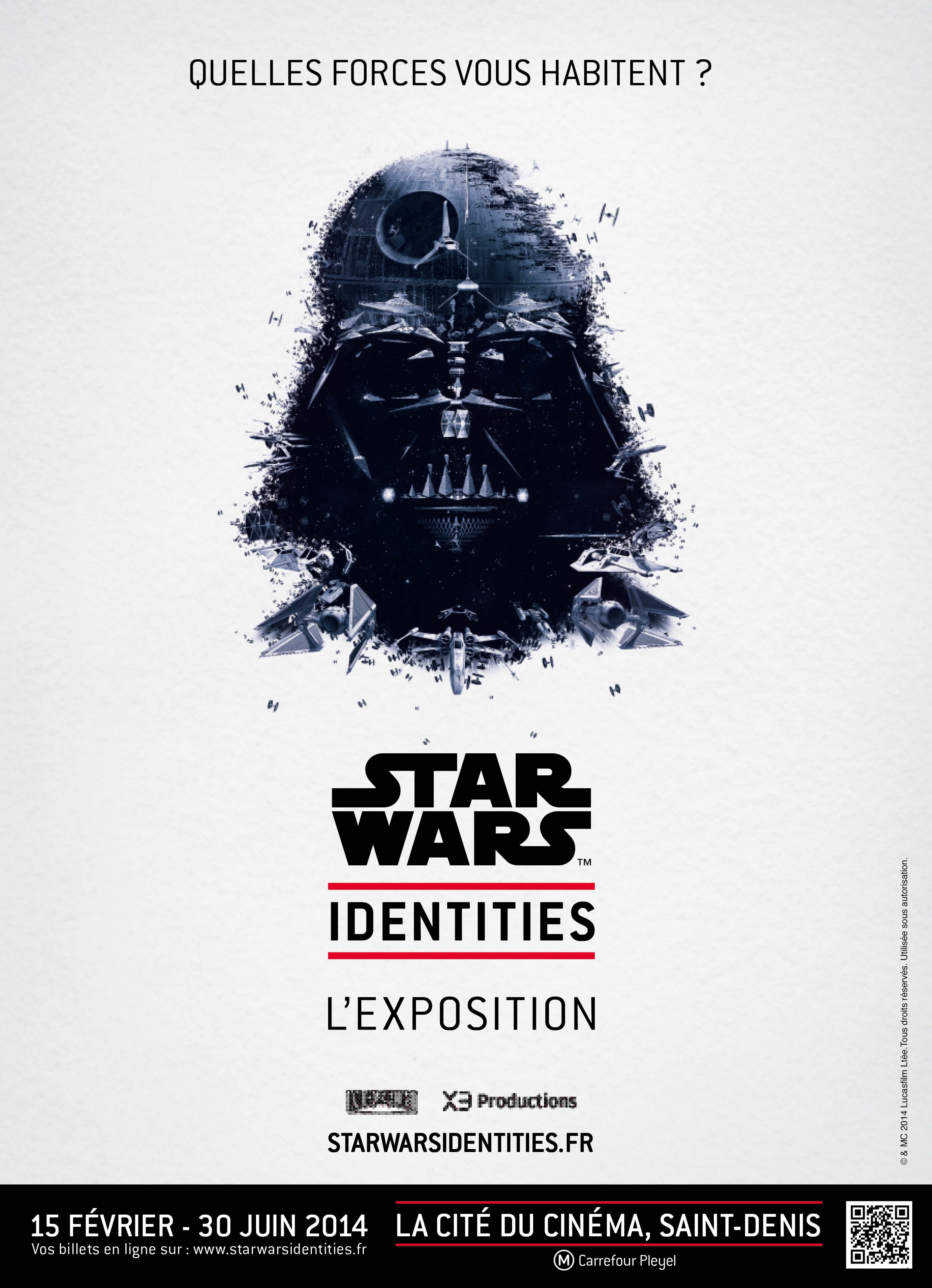 If you are in France do visit Star Wars Identities exhibition at Paris. Download the wallpaper and enjoy. Let us know if you like it.