A few more Xperia Z2 Android 4.4.2 KitKat apps have been ported on other Xperia smartphones today by XDA dev DavidMKD viz. Xperia Z2 Keyboard and Sony Select app. Now almost all Xperia Z2 apps have been ported to other Xperia smartphones which includes Xperia Z2 Smart call handling feature port, Xperia Z2 Camera apps Addons port – Creative Effects, AR Effect 2.0.4 , Background Defocus 1.1.7, TimeShift Video port and Xperia Z2 KitKat Media apps viz. Movies 6.1.A.0.4 and Walkman 8.1.A.0.4 app port,  Xperia Z2 Phone Answering Machine port, Xperia Z2 What's New, Movie Creator, Sony Podcast, Simple Home apps port, Xperia Z2 Walkman Music Widget port, Xperia Z2 KitKat Notes 1.0.4.A.1 and Sketch 1.0.A.4.2 App port, Xperia Z2 Media Sounds and Camera Click Sounds from KitKat port, Xperia Z2 4K video cam app and TimeShift Video app port, Install Xperia Z2 KitKat themes and task killer app port, Xperia Z2 SystemUI Port – 2 tabs quick settings, notifications option enabled, Xperia Z2 black themed Calendar KitKat app port and Xperia Z2 Phone and Phonebook app KitKat port.
Below you fill find new Xperia Z2 Keyboard 6.3.A.0.18 version, Sony Select 3.0.24 version while present version for these apps available on Android 4.3 Xperia Z1 are Keyboard 6.2.A.0.30, Sony Select 3.0.22. Let's see how to install them.
Install Xperia Z2 Keyboard 6.3.A.0.18, Sony Select 3.0.24 apps, working on Android 4.1.2+ versions, rooted handset with CWM recovery installed.
Do backup the below mentioned files before replacing them.
Download below file and push it in system/app with correct permissions rw- r– r– and reboot.
Download SonySelect.apk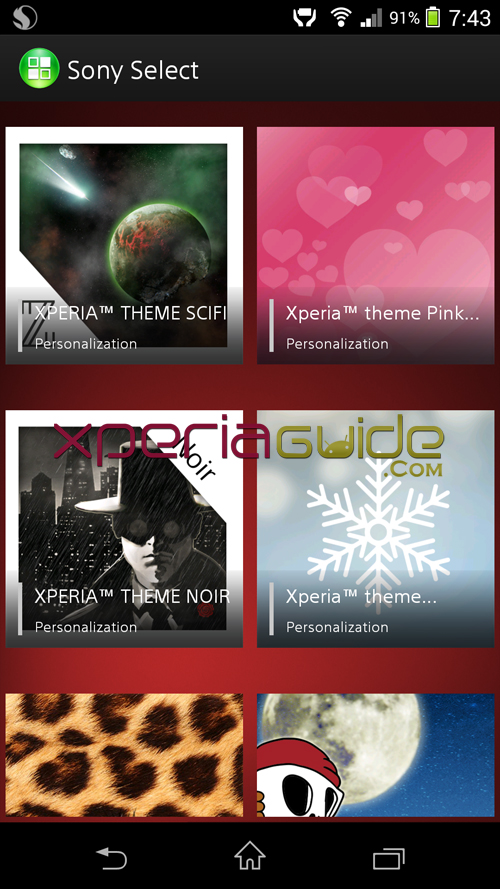 Download below zip file and flash it in recovery.
Download Z2_Keyboard.zip
Let us know if above apps worked on your Xperia handset or not. Drop your comments below.
[ via – XDA ]