We have seen so many Xperia Z2 features and apps getting ported till now like Xperia Z2 Smart call handling feature port, Xperia Z2 Camera apps Addons port – Creative Effects, AR Effect 2.0.4 , Background Defocus 1.1.7, TimeShift Video port and Xperia Z2 KitKat Media apps viz. Movies 6.1.A.0.4 and Walkman 8.1.A.0.4 app port on rooted Xperia smartphones but now comes the most interesting one of all i.e. Xperia Z2 Phone Answering Machine port.
XDA dev Levered has made this Xperia Z2 Phone Answering Machine port and it is working fine on Xperia SP, though will work on other rooted Xperia Smartphones also. Let's see how you can install this port. It works only for devices featuring android 4.3 or above.
To install Xperia Z2 Phone Answering Machine port, your device must be rooted. Download the below mentioned file.
Download Phone Z2.zip
Extract it and push SemcPhone.apk in System/App folder and then navigate to System/etc folder and extract the all content of etc folder of above downloaded zip folder in in System/etc.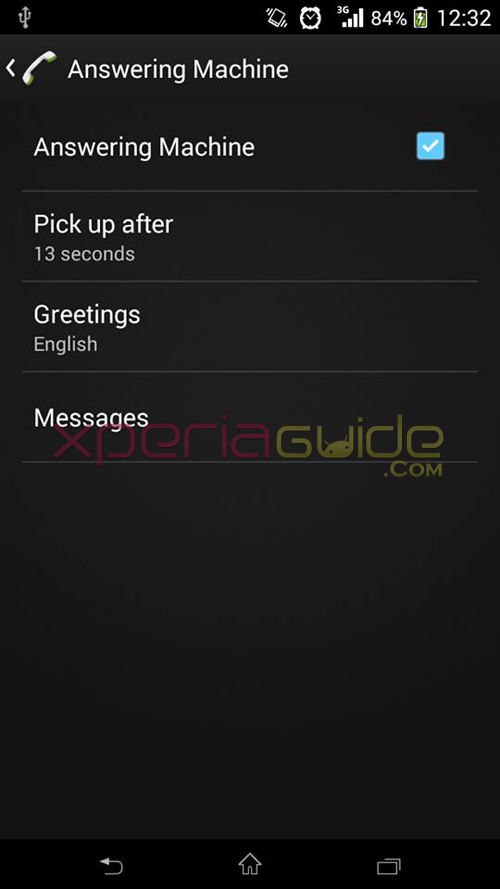 Make a backup of everything you add and replace or you may end up getting bootloop if done anything wrong. Check the official thread by Developer on XDA for any doubt. All credits to Levered for his hard work 🙂
Try it fellas and let us know if it worked on your device or not. Drop your comments below.