Jogger Pant is the latest trend in the world of bottom wear that is spreading up like a revolution. These are not something that existed and making its presence felt all of a sudden. Instead, Jogger Pant has evolved slowly over the past few years with a series of innovations that went through hard test of fashion and comfort before being accepted by the people worldwide.
People for long time have been searching for something that is like fit pants and can show off their sneakers. People would often fold off the pants to get the rise. Pants specially designed for joggers have provided people exactly what they needed and thus it is getting so much popular now. Jogger Pants have changed the mindset and prospects of the bottom wear in the market. With the evolution of these Pants, people are no longer required to cuff the bottom pant or roll it upwards to show off their stylish sneakers.
The early form of Jogger Pants was more like a simple elastic bottom cuff, which gradually transformed into what we know today as Jogger Pant. The rise of Jogger Pant has had its great impact on the sneaker industry. Jogger Pant gave people something to compliment their sneakers and it is not only about sneaker or Jogger Pant, it is about the combination of the two that makes for a solid style statement. As a result, the sneaker industry has grown briskly during the past one year. These pants are not just about style but also turn out to be a comfortable pair of pants and are truly up for a great future.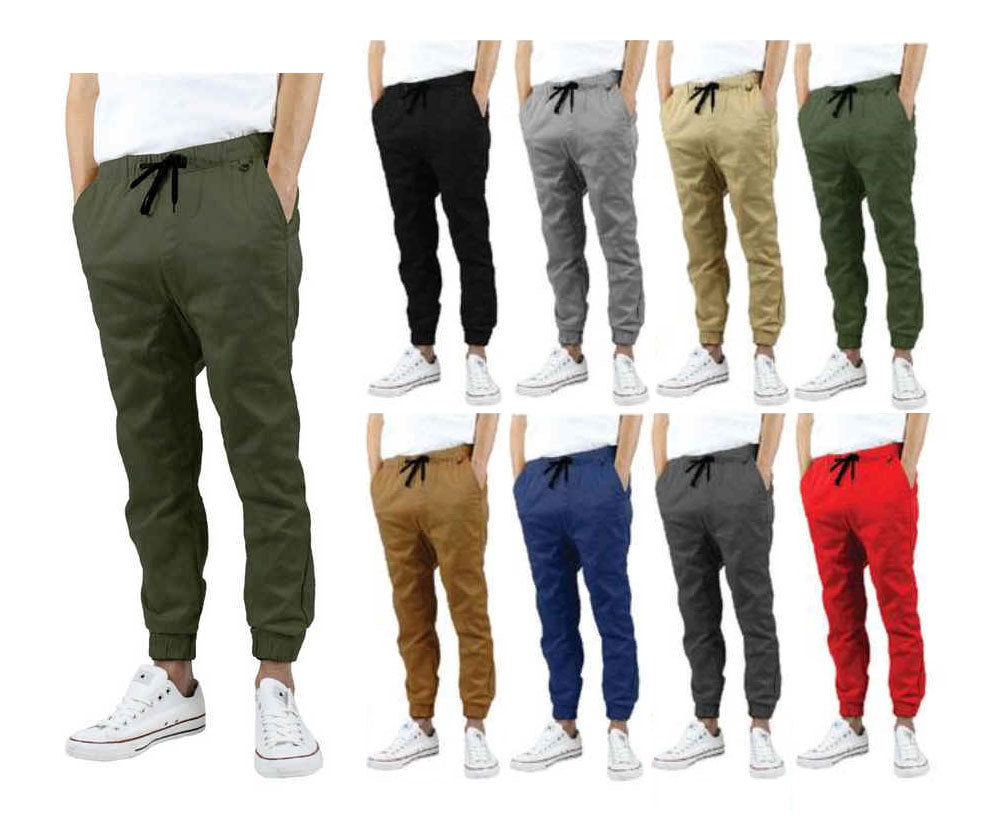 There is long story behind the evolution of Jogger Pant. All credit goes to the Publish Brand who worked on this idea and worked hard to make it popular. The success of Jogger Pant attracted many more brands that started mimicking the idea and manufacturing something close to Jogger Pant. Jogger Pant actually started as a mistake, which triggered Michael Huynh, owner and creative designer of Publish Brand to pursue with it. He obviously saw something into it and decided to try it.
This is about the year 2009. He knew that it would take time to get popular and thus he started manufacturing it into small units. The first season was a failure with only about 20-40 units being sold. However, it was expected and Publish Brand continued with the idea.
However, it needed something to trigger it off and thus they started up with multiple photo campaigns to make people understand the idea behind Jogger Pant. They picked a handsome black person whom they found walking by La Brea, shopping for something. He showed up wearing a black colored Jogger Pant with Concords with a matching black shirt and pushing down a baby stroller. He is also holding hand of his hot looking wife. The idea behind the add was to get people into a belief that it is stylish to wear Jogger Pant and its looks cool with Concords.
In addition, he was intentionally projected with his wife to assure that this person is not a gay. They also tried to give a people a view of Jogger Pant with various types of shoes with the help of their first catalog. The campaign very quickly revealed the positive results as the sales increased and motivated Publish Brand to expand the idea.
The immense popularity of Jogger Pants has helped to bring down the prices drastically and with so many brands and manufacturers getting involved, they are now easily and widely available everywhere. The best part of these products is that they are very much as if dressed-up sweat pants which means you can wear they at home and outdoors comfortably. In addition, you can now find Jogger Pant in numerous designs and fabrics like terry cloth, khaki, denim and more.