Technology has transformed our lives irrevocably, and for the most part, this change has been for the better. Naysayers may insist that the 'good old days' were better because technology wasn't so prevalent, but the fact remains that they are being heard because of technology's greatest offering to us—the internet.
Today, the service sector is increasingly dependent on technology to provide the highest quality of products and facilities to their customers. Most of the common issues one faces as a customer can be resolved through the use of technology.
Here are some ways in which technology has made customer's lives much easier and has changed the market for good.
Greater Convenience
Today, thanks to the internet, there's nothing you can't buy online- be it the latest laptop, or even your groceries. Nowadays, people make property related decisions just by a single click.
Most of the property buyers opined that property buying has become easier and faster with the advent of technology in the sector. "Technologies like LiveIn Tour and Commonfloor Retina have shortened my property buying journey," says Mr. Karthik Armugham, one of the property buyers.
Just about every business has a website, where they advertise their products and services, and allow their customers to buy these products directly, without having to step in to their stores at all.
This not only makes life more convenient for you, as a customer, but also makes these products more accessible, which works in favour of the businesses.
Personalization of Services
Technology has made it easier for businesses to understand customer behaviour and anticipate their needs on an individual level. Using this information, businesses can tailor their offerings by providing add-on services related to one's purchases. For example, you can integrate a service like Clearbit to make your marketing personalization much easier.
Moreover, online shopping allows one to look for specific products and services that he/she wants. If those are unavailable, then the website can direct one to similar products, providing greater choice.
Easier Resolution of Problems
With most businesses having a major presence on social media platforms, it has become easier for customers to contact them regarding their queries and issues and get an immediate response.
Also Read: Top 5 Benefits of Social Media Marketing for Business
Social media, being a public forum with a wide reach, also ensures business accountability. It doesn't take long for a complaint to go viral across social media, thereby having a detrimental effect on the brand name of the concerned business.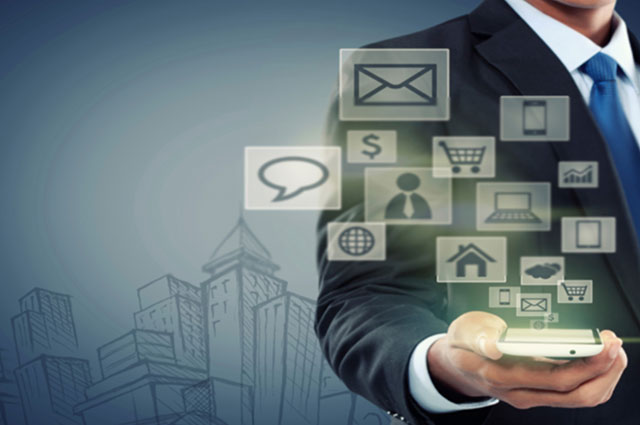 If an organization wants to thrive in the industry today, then it has to make use of social media to interact with its customers, especially if the target set of customers is aware of the power of the internet.
Knowledge Resources
One of the most important thing technology offers customers is access to an extensive database of information. Technologically-enabled businesses can put up instruction manuals, infographics, and how-to guides regarding their products so that one can refer them in case he/she faces any trouble when using the product. Most businesses also have FAQs that resolve common issues that customers might come across. These resource databases can be utilized in many different ways, including analytics and data insights. If your business generates a lot of locational data, you could take that data and map addresses from excel to present things from a different perspective
Improved Mobility
The advent of smartphones has led to the development of applications that eases the use of various products and services. Most businesses have designed applications that allow customers to access the available facilities regardless of where they are.
So, as long as you have an internet connection, you can manage just about every aspect of your life with your smartphone and the relevant mobile apps. Imagining a world where you can't access everything you need with the click of a button is nearly impossible today.
Many existing problems are being resolved faster and in a better way with technology, and with further advancements, these issues might even be eliminated altogether.
[Image Source – CommonFloor Media Team]