Maintaining a professional image while staying competitive, creative and on budget is one of the most difficult tasks faced by small businesses today.  Especially as your company grows and adds employees to it's workforce, maintaining efficient communication, both internally and externally, becomes expensive and confusing.
A company with many employees requires a Private Branch Exchange (PBX) system to route the volume of incoming and outgoing phone calls.  Having a system in place that can do this efficiently and effectively is paramount to providing a professional image to your customers.  However, traditional legacy phone systems come with a price tag that many small businesses find prohibitive.  This has caused many companies to switch to small business VoIP systems and their flexible and scalable communications offerings. Small business VoIP systems are also very cost-effective, essentially levelling the playing field between small and large businesses from a communications perspective.
Small Businesses VoIP Service
A traditional legacy phone system relies on a circuit switch network that requires infrastructure and hardware investments.  High maintenance costs are also associated.  In contrast, a VoIP PBX system uses the Internet and software applications to make calls.  Most small businesses are ale to save money using hosted or cloud-based providers as their go-to, because the third party provider assumes the risks and responsibilities of owning, maintaining and configuring the system for your business.  The best small business phone systems offer many distinct advantages over traditional Legacy phone systems.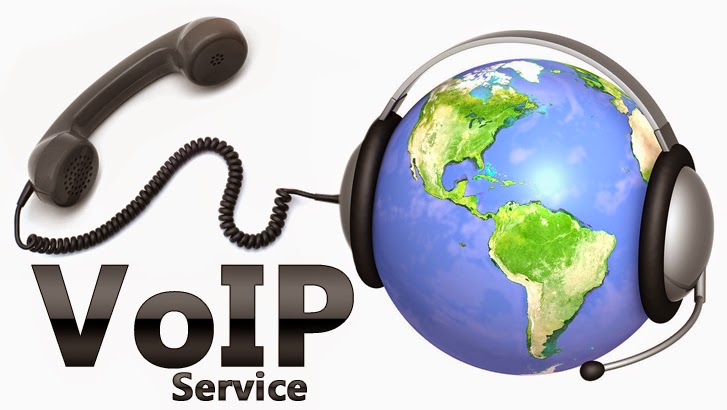 Cost-effective To Implement
Implementing a cloud-based or hosted phone system that includes all the capabilities of a traditional phone system is very cost effective because there is no initial capital expense associated.  There is no hardware to purchase and your business doesn't need to maintain an IT staff to look after the system.  Your hosted service provider takes care of all that.  The best small business phone systems are also cost effective options when compared to traditional phone systems in terms of long distance calling and call features.  There are no hidden fees and monthly billing is up-front with a cloud-based PBX system making budgeting your business easy.
Easy Scalability And Customization
Small businesses are constantly striving to grow larger.  Sometimes this growth is difficult to anticipate and plan for.  This can turn the decision to upgrade your phone system into a difficult task.  This is not the case with a small business VoIP system.  Upgrading your system by adding extensions or features is a simple task.  You can make the necessary changes via a web portal or a short phone call to your hosted service provider.  There are no capacity limits to worry about and any changes you make are reflected immediately.  Due to the fact that a third party provider hosts the service, your business phone system moves with you if your business relocates.
Take Your Business On-The-Go
Traditional business phone systems were the solution when all your employees worked out of the same location.  The problem is that today, most employees are constantly on the move, working from remote offices around the country or abroad.  If your business uses a cloud-based PBX, your employees can access your system from anywhere.  An employee can be in a hotel room in another country and simply participate in a conference call or use your business phone number to contact clients.  Travel and distance are no longer a hindrance to keeping your employees in touch.
Know Your Business
Many of the best small business phone systems offer applications that work with industry leading CRM and ERP tracking systems.  This allows for greater efficiencies in call and customer tracking.  Programs can match callers to your businesses contact records and pull up pertinent information to ensure the best customer support.  Entering call records can also be automated and allows for better analysis and reporting.  These types of systems come standard in most hosted PBX solutions.
The Price Is Right
Implementing a small business VoIP system gives your business a feature set that is above and beyond the capabilities of traditional phone systems.  Best of all, a hosted PBX system has a much lower cost than a traditional system, meaning your business receives more for less.
Many small businesses are already reaping the rewards of switching to a hosted phone service and yours could too.   The market is filled with capable vendors looking to create a service package that suits your business.  If your business phone system is in question, give a small business VoIP provider a try.