Downloading apps from Play Store can be troublesome sometimes for Android smartphone users as not many popular alternatives available for Google Play Store, users end up downloading apps from the internet; where security issues arise.
To over come the issue, we came across some trusted third party Android app marketplace on the web like MoboMarket. MoboMarket allows you to download Android apps from its servers irrespective of your region/location.
MoboMarket Android app
Download MoboMarket Android app from here, version 4.0.5.8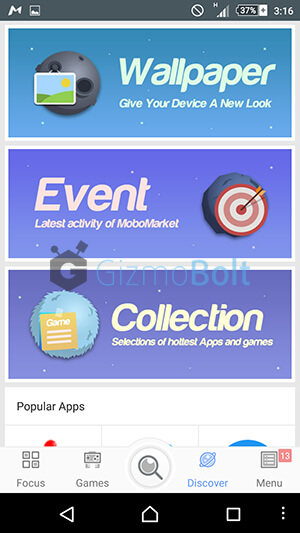 Changelog of new update
Brand new well-designed UI as well as improved user experience
Hindi and Chinese (Traditional) are now supported
Improved the initialization speed of MoboMarket
Bug fixes and stability enhancement
After installing the app, open it.
Users can download apps from three sections viz. Categories, Featured, and Rankings.
#1 Categories
Apps and games are categorised as per the genre e.g. entertainment, business, productivity , finance, tools, travel, etc. You can also download apps categorised on the basis of gender, religion, and language.
#2 Featured
Featured sections of the MoboMarket app displays apps put by MoboMarket officially.
#3 Rankings
Users can download the apps which have been downloaded the most number of times from MoboMarket and apps which are trending among users.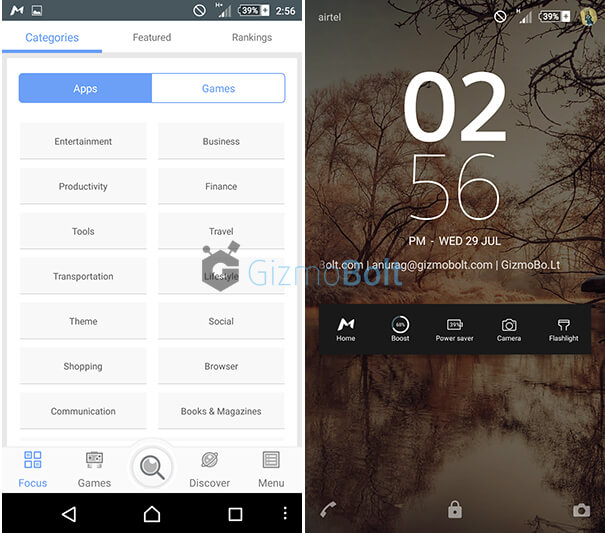 Menu Section
At the bottom of the app you will find an option "discover", tap on it to access latest wallpapers, activities from MoboMarket and the coolest apps recommended by the official team.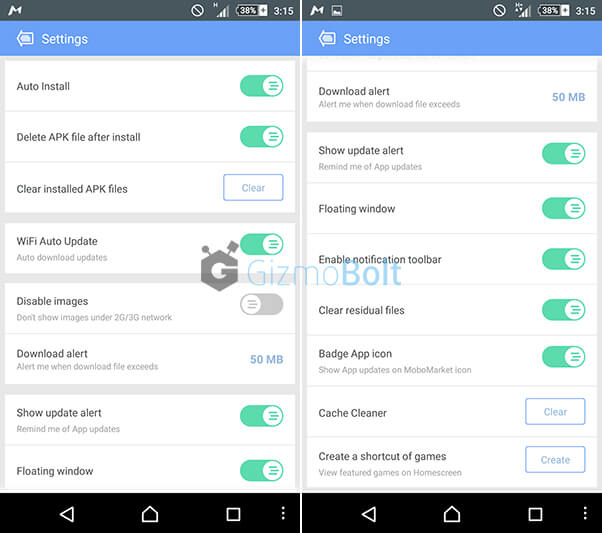 Useful Tools in MoboMarket app
MoboMarket app allows you to manage your downloaded apps, uninstall unwanted apps, browse though the installed Android apks, startup optimiser, and the battery saving options.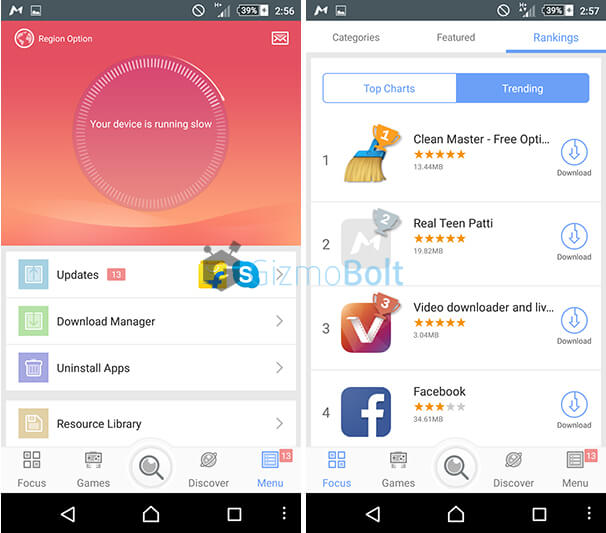 Pros
Download apps from trusted and secured servers
Updated versions available
Add-ons like memory cleaner, RAM booster, etc. are available
Easy to use UI
Get location based app recommendations
Editor picks from the MoboMarket team officially
Regions where access to some Android apps are blocked, MoboMarket app plays an important role.
If you have used MoboMarket Android app, let us know. Drop your comments below.