The world is not secure as we know and neither our Android device nor the internet connection to which our devices remain connected. Many users are nowadays using VPN apps to get access to the content which is not available in their location and surf anonymously.
Rocket VPN is an Android app allows connected users to stay secure online, encrypt their private mobile data, access content anonymously which are restricted to particular geographical boundaries so that users remain safe.
Rocket VPN Android App Review
Rocket VPN Android app is available for free on the Play Store. Download it, install it and let's see how this app works.

On a fresh install of Rocket VPN app, all users will get 500 MB of free bandwidth and you can try the unlimited plan for free for exclusive 7 days to access the premium bandwidth and greater speed.
Once the app is installed, scroll down to the bottom and tap on option "change location" and choose a desired location as per the server strength and as per your need.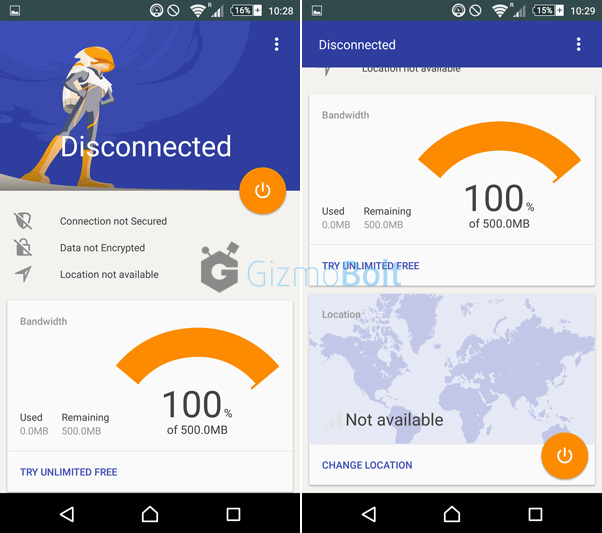 Tap on the "orange power icon" to connect to the available servers.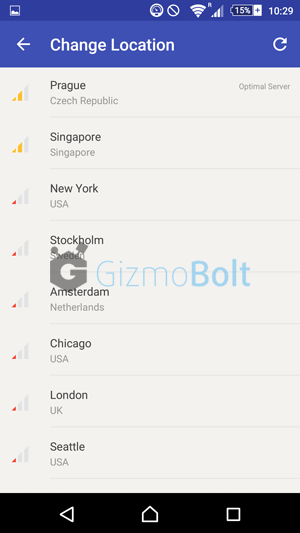 Make sure you are comfortable to connect to the VPN you requested because this VPS connection will monitor the network traffic, only accept if you trust.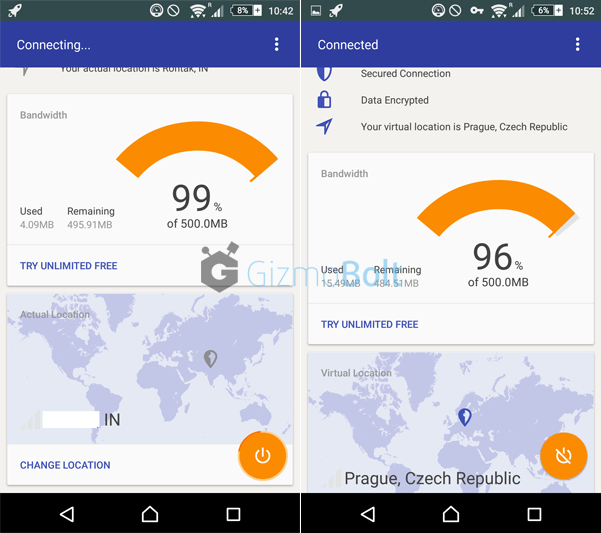 Once connected you will see a "key icon" in the status bar.
We choose Czech Republic VPN for testing the app and it worked. Being connected on a Wi-Fi network, when we did IP location finder it showed Czech Republic (sometimes though it showed another location like NL, weird huh?)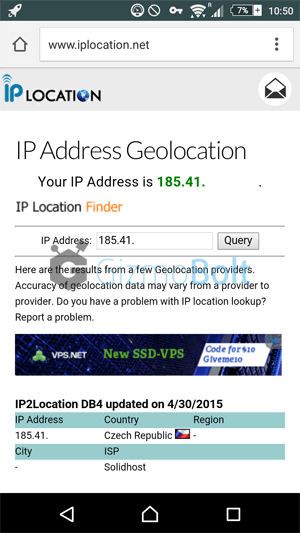 As the initial 500 MB data will vanish quickly if your seeing some videos or seeing some TV shows which are not broadcasted in your region, so try the unlimited version trial for 7 days. You will be billed once 7 days trial period is over and if you like it, you can buy the regular version then.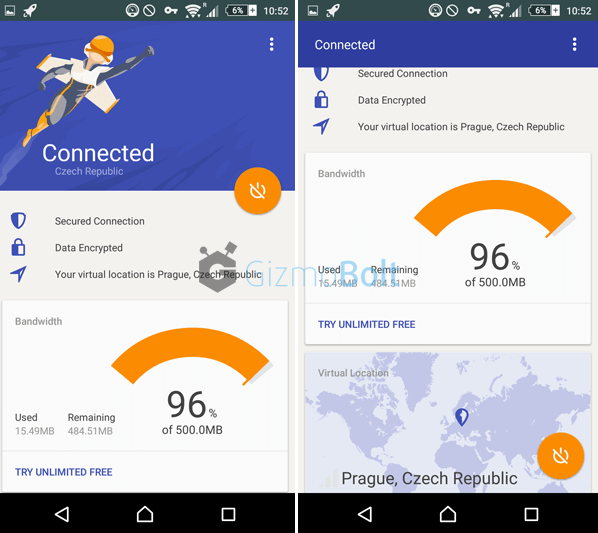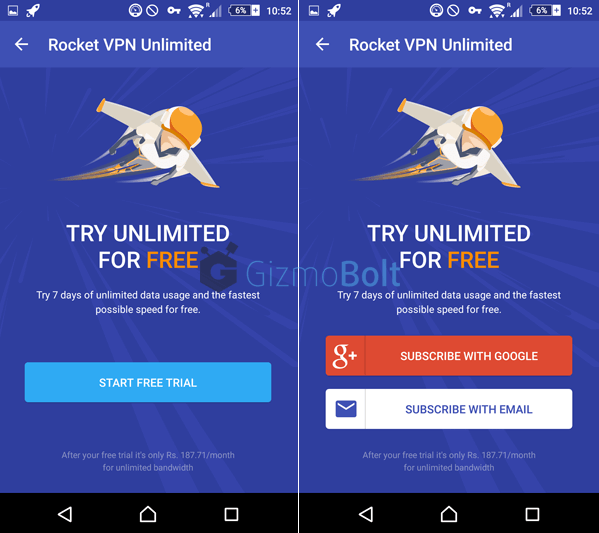 Conclusion
Rocket VPN Android app does what it say, you can choose number of server locations from the available list and the speed of your network will not get down. The App follows a very clean UI, suiting the Android 5.0 Lollipop Material Design. You might have some trouble with the VPN while connected to Wi-Fi network, but it works well on the mobile data network.
If you are using Rocket VPN Android app, let us know your views on it. Drop your comments below.