Disciplining teens can be tough and tricky. They make mistakes a lot and learn from them a very little. It is important that they learn from their mistakes and their own place in this world. It is important too that they have someone (you) to guide them along the way and help them be a better person. To do this you should discipline your teen whenever needed in a consistent manner which focuses on teaching and guiding not punishment. With the passage of time, you most probably will or have realised that the old school ways of disciplining aren't that effective anymore. Parenting has changed over the years, grounding or lecturing is just unacceptable for teens. Soon they start taking you as a helicopter parent and develop rebellious habits. So, what is one way you can be a cool parent while you discipline them? Well, like many tech-savvy parents you can use parental control apps to monitor and discipline your teen.
Disciplining with parental monitoring apps
Many parents deem parental monitoring apps like FamilyTime, as a tool to simply monitor their teens online and offline activities.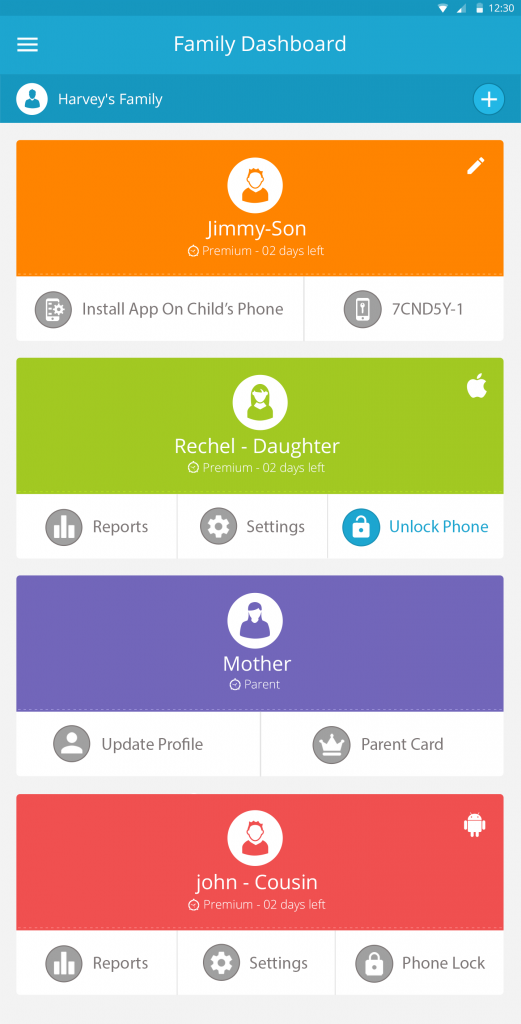 But this app can also help you big time in disciplining your child, and here's how: Restricting Privileges What is one thing extremely dear to your teen? One thing which started off as a luxury and has now become a necessity for them? Their cell phones! Whenever your teen misbehaves or does something inappropriate, you can take away their screen time. Not by taking away their phone, but simply by disabling it. With FamilyTime you can remotely lock your teen's phone from your parent Dashboard. Once disabled, it can only be opened once the code you receive will be entered into the child app. Sounds unbelievable? Download this app in your iOS or Android phone to see for yourself. This means you can prevent them from using their phone as long as you want, most preferably till they learn their lesson and promise not to do it again. Let them face the natural consequences It is important that your teen faces the natural consequences of his/her actions. Sometimes there is no better way to teach them than the hard way. Once they have learned their lesson have a talk with them. Not a long boring lecture (which they would expect from you), but a friendly yet serious chat about why did they do it and what have they learned from it. Help them learn from their actions and if they still don't learn – you can always use parental control apps to teach them a little lesson of your own. Happy smart parenting!