Securing Android device nowadays has become a major issue where there are so many intruders both online and offline. Being a user, protecting unauthorized usage of the device is a responsibility of user himself. One should first try blocking unauthorized usage of apps installed on the device.
There are number of app locking apps available for Android device and today we have picked "Hexlock – Lock & Protect Apps" for this purpose.
Hexlock Android App Review
Hexlock Android app is available for free on the Play Store. Download it, install it and let's see how this app works.

Features
Lock the apps installed on your Android device.
Choose a different profile to lock different apps at managed locations.
Auto-Activate feature automatically change profiles when you switch W-Fi network.
Simple UI, looks great of material design UI ROMs
PIN/Pattern locking method available.
One you have installed the app, Hexlock app will ask you to set a "PIN" or a "Pattern" for locking apps.  Let's say you chose "PIN". In case you forgot the PIN or Pattern, app uses your Google account to unlock it.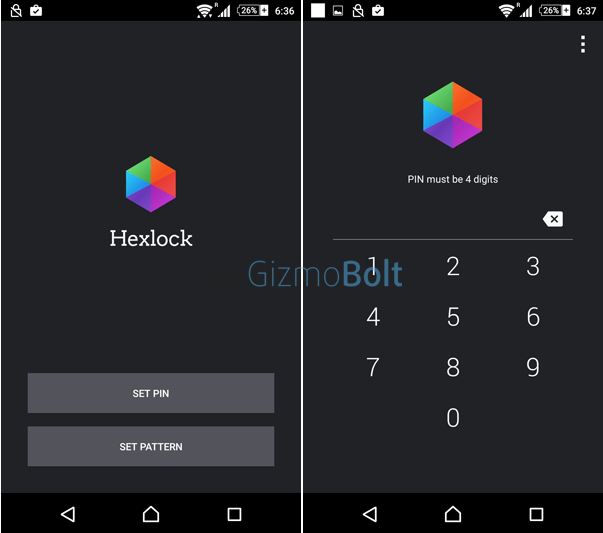 You need to enter the same PIN every time you open Hexlock app or the apps you chose to lock.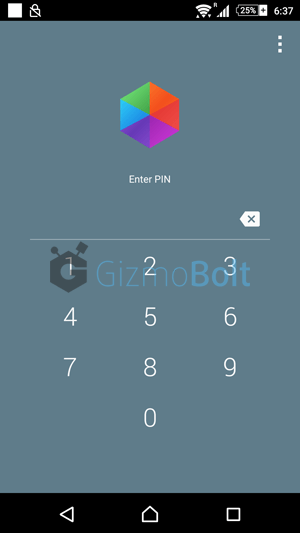 Settings Options
Settings options allow you to change your passcode type. Choose option notify to lock new apps.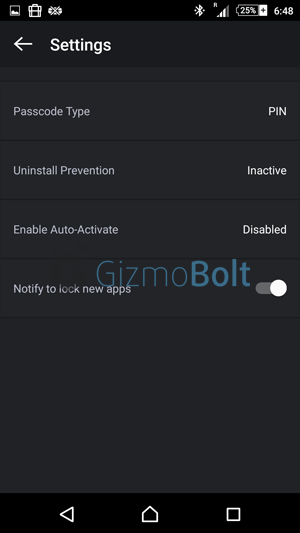 Prevent Hexlock app from being uninstalled by unauthorized users (settings app will be locked on all profiles). Hexlock app will act as Device Administrator after activating this feature and if any user tries to uninstall Hexlock app, same PIN has to be entered to do so.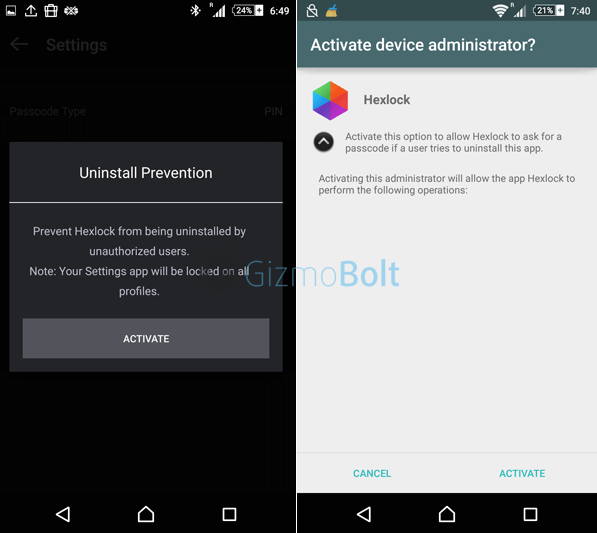 Auto-Activate feature automatically changes profiles when you switch W-Fi network.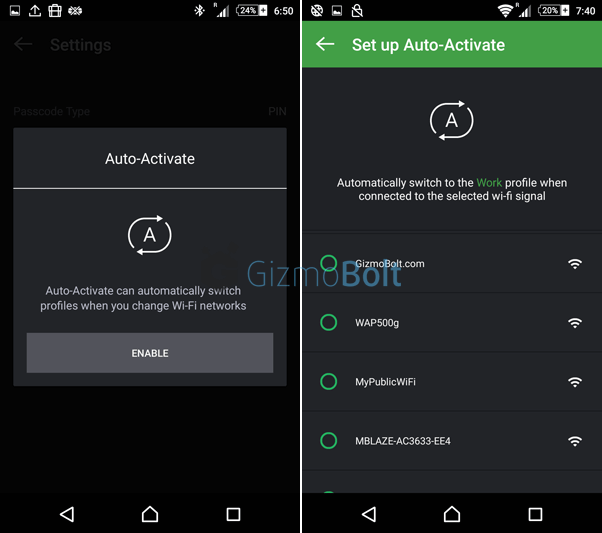 Set Profiles
Hexlock app allows you to set maximum number of 6 different profiles and you can lock different apps in each profile and just switch to any profile depending upon your location and the person holding your device.
6 Profiles available default are: Party, Parental, Work, Home, Cafe and School. You can edit name and icon or can delete the whole profile.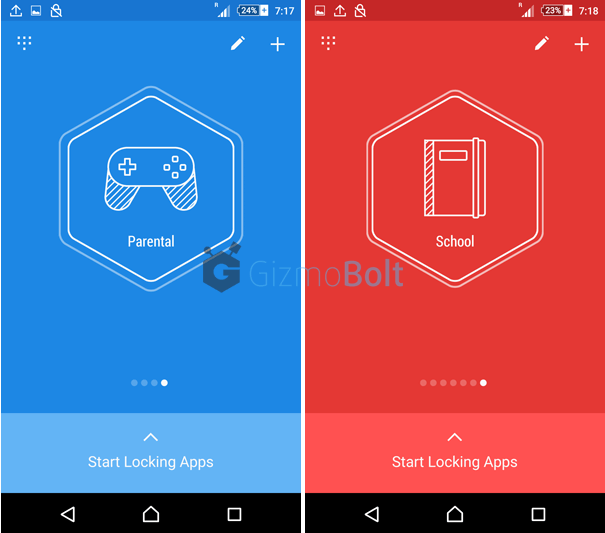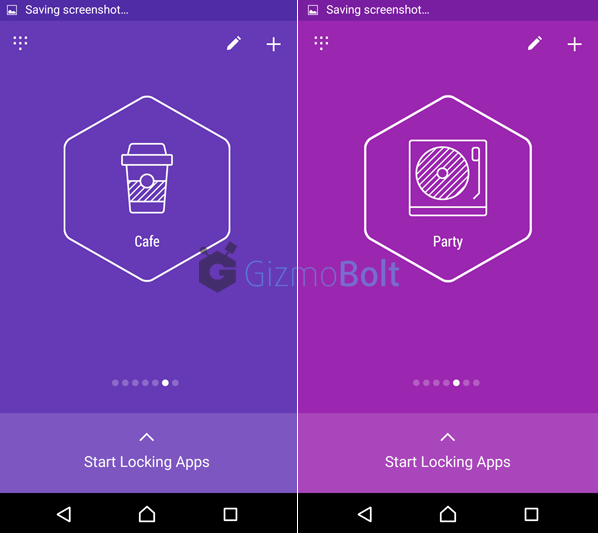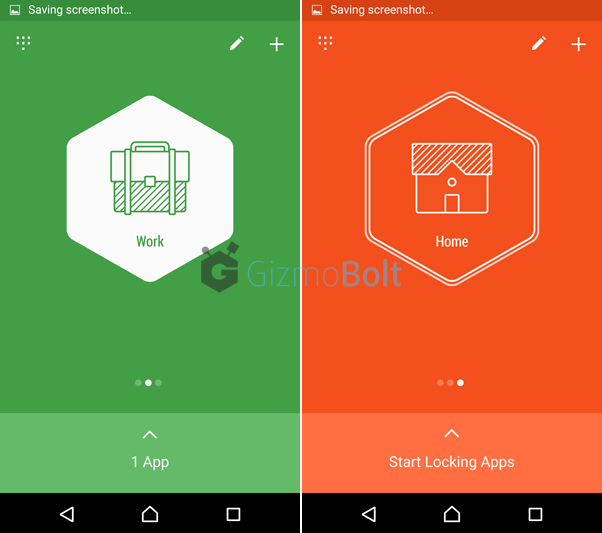 You can change the name of any profile suiting your needs.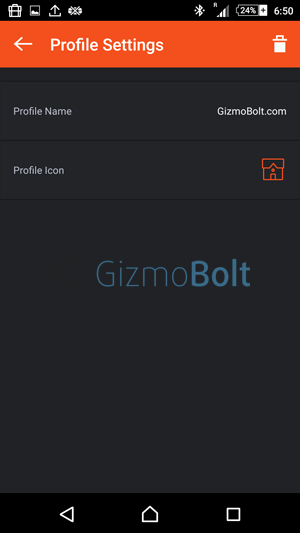 Set the different apps to be locked in different profiles. To lock apps, swipe from the bottom of the screen and choose the desired app.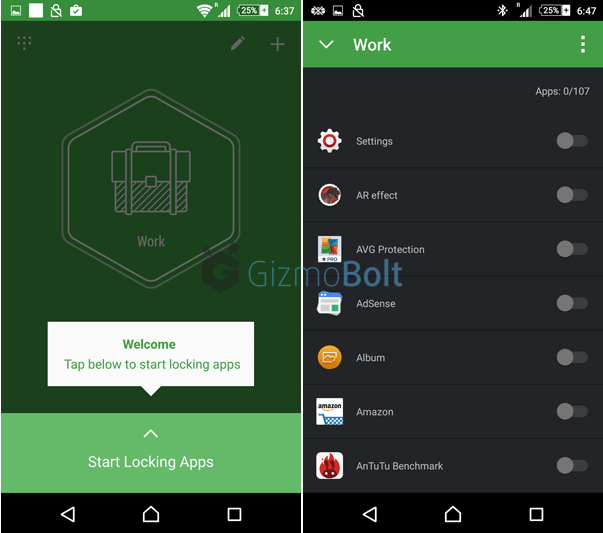 Swipe to the extreme left and you will find a screen with "Lock/" icon. Activating this option, all apps will become accessible to all the users.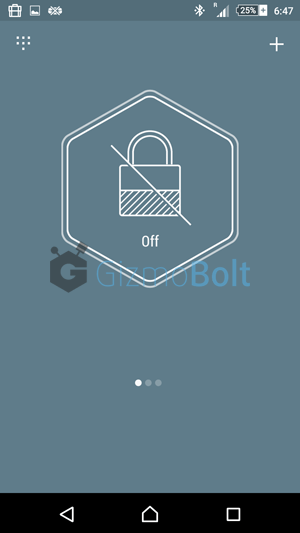 Check in your notification screen, you will see how many apps are locked.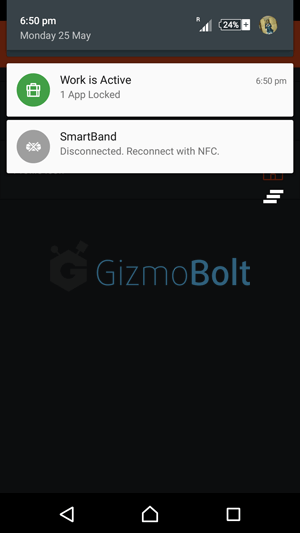 Conclusion
Hexlock Android app has a simple UI, allowing you to lock various app installed on your device. Simply set a PIN/pattern and you are good to go. Option to set 6 different profiles and locking different apps in each profile is a great add on. For a suggestion, app developers can also include face unlocking for better security.
If you are using Hexlock Android app on your device, let us know your views about it. Drop your comments below.