"I want to login to Windows 8 without typing the password anymore." Windows 8 account with password is far more secure. But sometimes, you may want to skip the annoying "entering password" process again and again.
Remove login password on Windows 8 is pretty easy if you have known the current password and logged in. you just click on Settings and choose Accounts category. In Sign-in options, choose Password and click Change button. Then you just input the current password.
In the Change your password option, you just leave the available fields blank, and click Finish to leave your computer without password.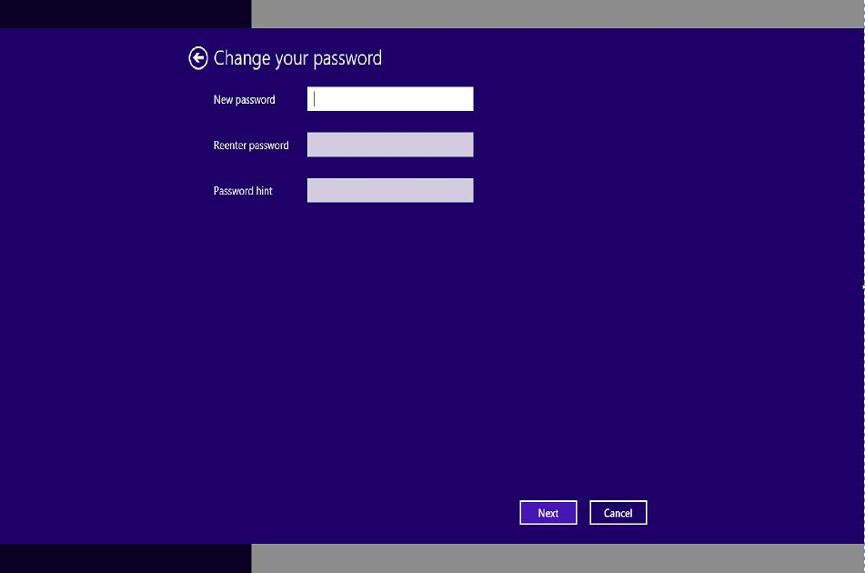 But in most cases, things can be more complicated, like, you forgot the login password. You need to remove the password so that you can login to Windows 8 system. Thus, it is usually urgent to remove lost or forgotten Windows 8 password.
Tenorshare Windows Password Recovery Tool
Tenorshare Windows Password Recovery Tool is this kind of software, aiming at removing or resetting all kinds of passwords for Windows 8. What make it attracting is its safety and efficiency, let alone its easy-to-use procedures. Within 3 steps, you can handle the password issue with ease.
Step 1: Burn a password recovery disk
Please note that this step is operated on an accessible computer. So before you start, prepare a workable Windows PC and a blank CD/DVD or USB. Download and run the program.
You will be offered 2 options to create a bootable disk: Quick Recovery and Advanced Recovery. In most cases, Quick Recovery is OK.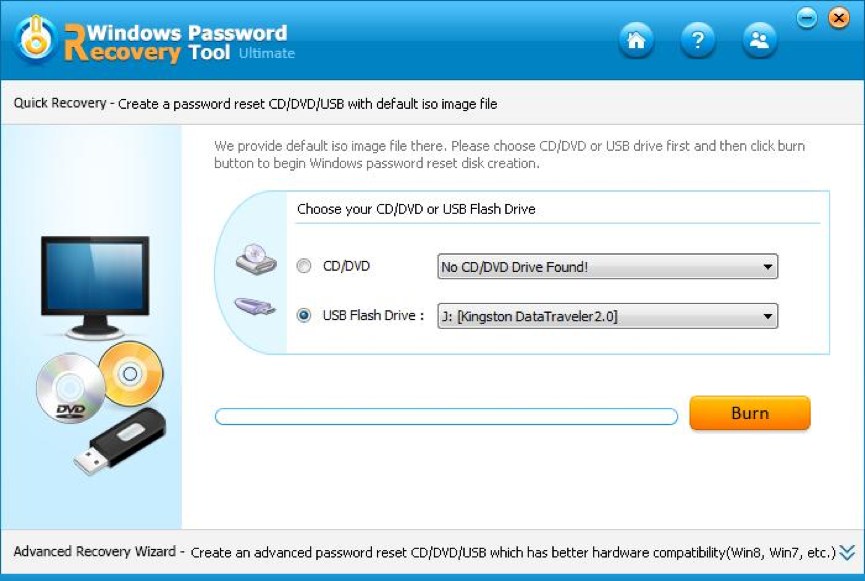 Click Burn button to start burning a password reset disk.  
Step 2: Boot your password locked PC from the password recovery CD/DVD/USB
You insert the disk you just burned to your password locked computer. Then you need to enter its BIOS and set it to boot from CD/DVD/USB. Note that different computer brands have different keys to enter BIOS. If you are not sure, you can contact your computer's after-service center.
When the computer successfully boot from the burned disk, you will get the interface of Windows Password Recovery Tool under WinPE.
Step 3: Start to remove password
Then you can select the Windows installation and you are provided with 3 options. Choose "Reset your password" and then select the account to which you'd like to erase password. Tick the option "Remove the password" and click "Next".
The software will automatically delete the password. When the password is removed successfully, remember to reboot your computer. Done! Then your computer will be booted up without any password.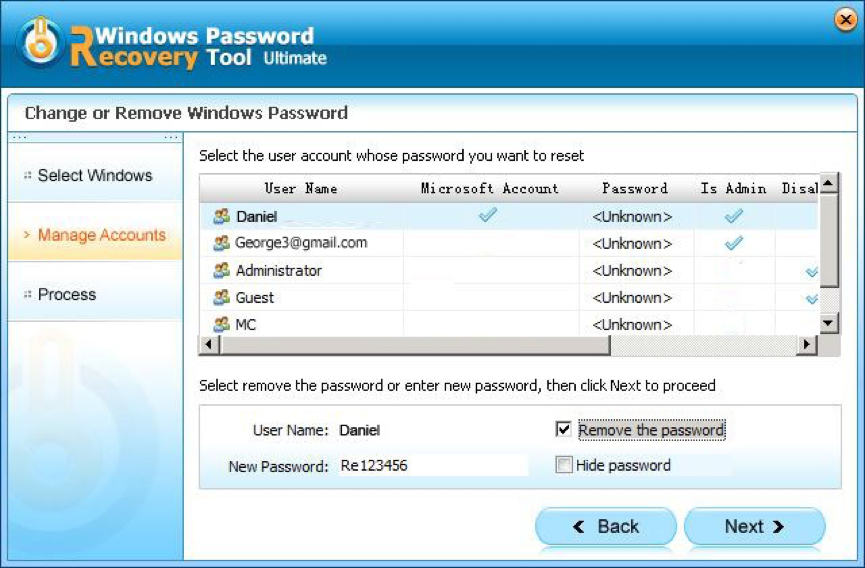 With this windows password reset tool, forgetting password is no longer the end of the world. You don't have to trash the computer or even perform a dread factory restore.