Have you lost your important data from your Android phone? Are you worried about how you can recover it? Are you tired of using different recovery methods? Do not worry, here is the solution to your problem. WonderShare presents you a data recovery solution for your Android phones.
Dr. Fone is the data recovery solution for android phones. It is surely great choice if someone is looking for reliable data rescue solution for Android devices, especially Android cell phones. Dr. Fone works with almost all the Android devices and it is not an issue, that how long the files have been deleted from your Android device.
WonderShare Dr. Fone
WonderShare Dr. Fone enables you to recover your lost data. Dr. Fone also provides you the benefit of the trial version. You need to upgrade once you get to know about its features and working. All you need to do is:
1. Enable USB Debugging on your android device.
2. The next step is to connect your android device to a computer and install proper drivers.
3. Download the trial version on your device.
4. Search and see, If your phone is connected or not.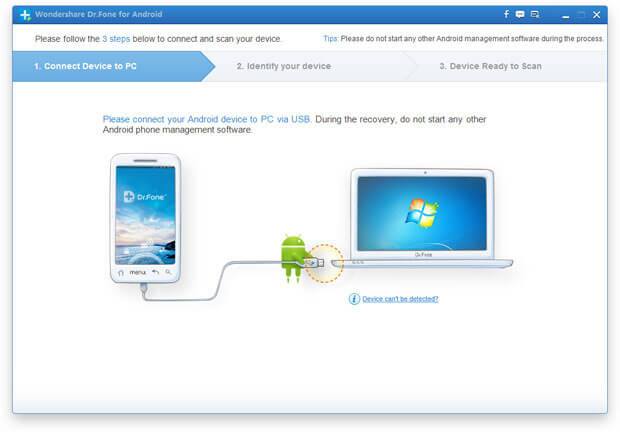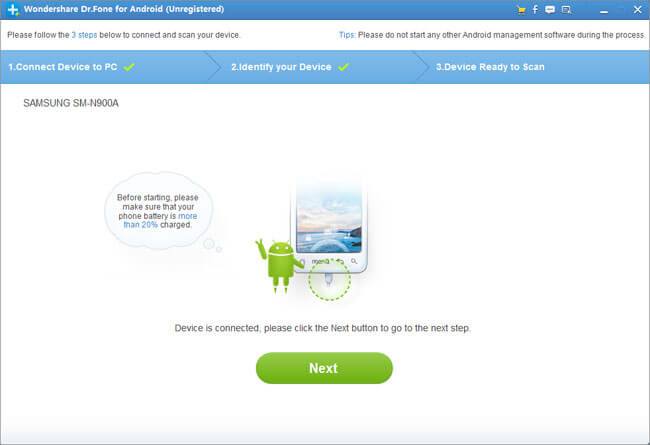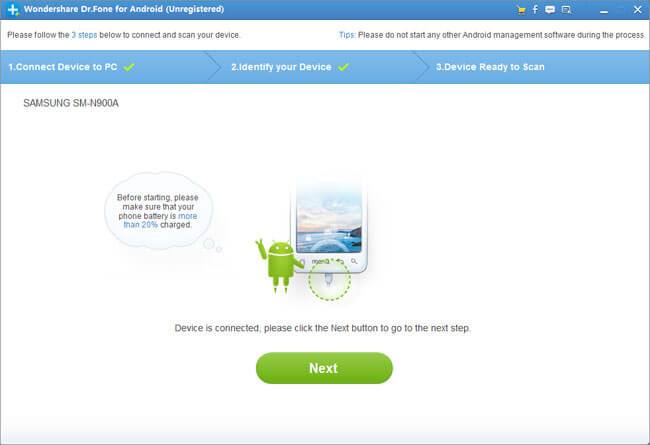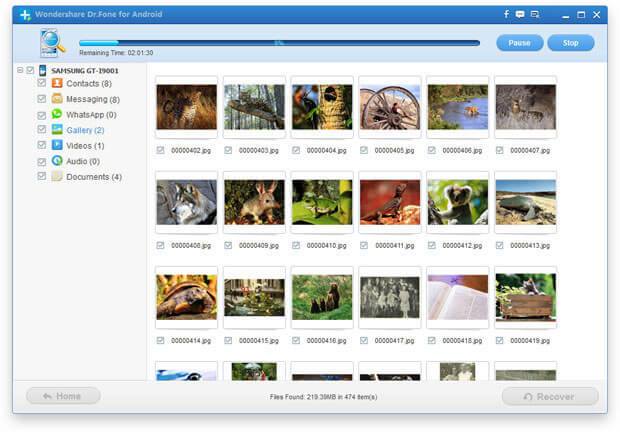 Why Dr. Fone?
The reason we are recommending you to use WonderShare Dr. Fone data recovery solution is that
it gets back all the deleted messages, contacts, music, videos and photos that you lost accidently. Moreover, it gives you a preview of data before recovering it. And last but not least it works with almost all Android devices like HTC, Samsung, Motorola and etc. Following are some basic and distinguish features of WonderShare's Dr. Fone, have a look on them.
Supports Several Brands of Android Phones:
Dr. Fone supports a variety of android devices including low or Chinese devices as well. It works on Samsung, HTC, Motorola, Sony, and many others including some Chinese Android phones. We can say that surely, it works with 80 percent of Android devices.
Various Data types and Files are supported:
WonderShare Dr.Fone supports various file formats. Ranging from your contacts to text messages, from music to video files, images, and other media types it recovers files of all formats. Moreover, Dr. Fone offers recovery for a variety of the file formats like Mp3, Mp4, Jpeg, docx, jpg, gif, png, xml, csv, html, vc , doc and many more. All you require to do is to select the data type and file format.
USER-FRIENDLY:
WonderShare Dr. Fone recovery solution is easy and simple to use. They offer you a trial version for some day to check out its working and features. It is lightweight and can be run on windows computers.
What's More?
Dr. Fone data recovery solution is a superb and easy to use solution. You do not require any technical knowledge to use it. Users get to know its features and functions quickly and it works with all the modern computers making your work easier. Try it now and recover your important data and files.