News Republic and Appy Geek will be formally launching in India on May 7 as seen from the invite sent by the team. Shafi Saxena, Chief Brand Officer will be present at the launch event. Invite reads as "Don't Let What's Important Go Unseen" & "Start a Conversation".
News Republic is a renowned app and is termed as news encyclopedia "offering the most comprehensive daily breaking news coverage from over 1,100 licensed & trusted newsfeeds worldwide". Appy Geek is yet another platform by them covering all tech news around the world in a single app.
India launch of News Republic and Appy Geek.
Event will be held in New Delhi on 7 May 2015. Check out the invite sent below.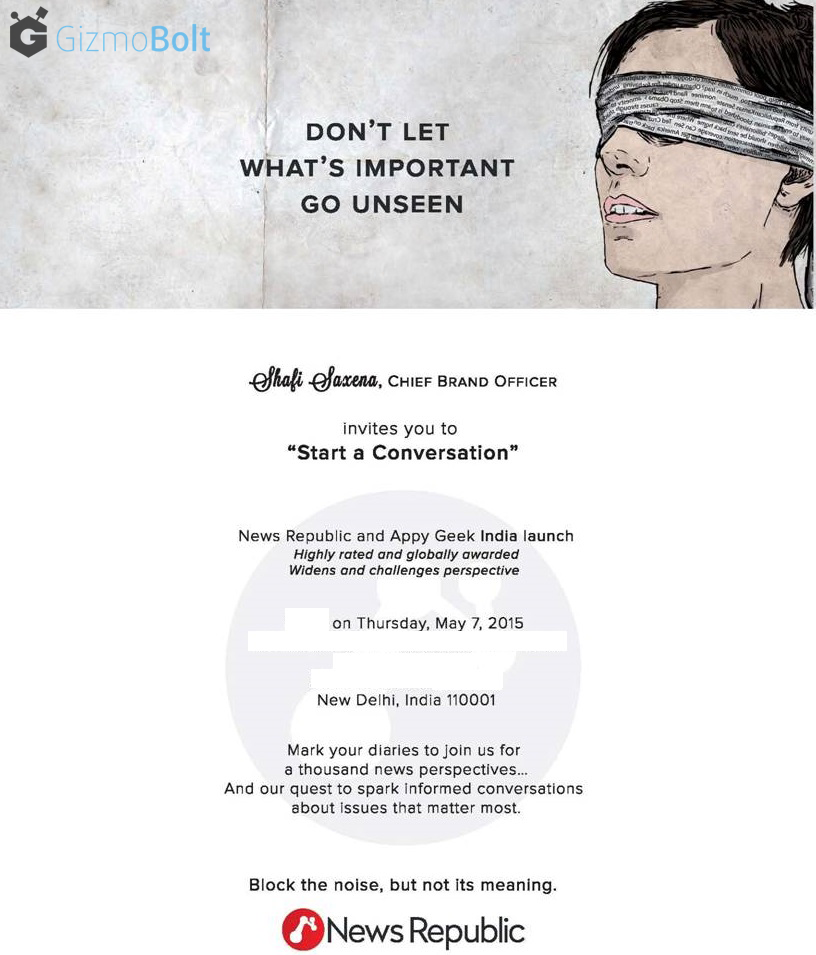 We will bring more detailed info on the News Republic and Appy Geek launch in India after the event.
Drop your comments below.