Sony Xperia Z1 the "best of Sony yet", year-end 2013 flagship device which Sony claimed that it will remain flagship device in year 2014 also for some time. Xperia Z1 features 5″ full HD screen with Triluminos display and shatter proof and scratch-resistant glass. Some times back many Xperia Z users reported that they were experiencing loose back panel issue and self cracking screen issues. Well in some parts of world Sony do recognized self cracking screen issue of Xperia Z but now this issue has been noticed on many Xperia Z1 users screen.
Xperia Z1 Self cracking screen issue has been posted by many users on Sony Mobile Talk Forum and all users are claiming that their Xperia Z1 screen got cracked itself and no load or any force was subjected on it. By looking on to pics, it is hard to believe that Xperia Z1 screen cracked itself but if not one, many users are claiming it, there must be some truth that why there are pointing out Xperia Z1 Self cracking screen issue.
Xperia Z1 Self cracking screen Issue
Xperia Z1 users are claiming that without any fall and Sony support centers are not accepting the fact that this may have happened due to faulty material used in making screen panels.
Check below a pic of Xperia Z1 screen which cracked itself.
Have a look at another pic of Xperia Z1 handset which also shows the crack developed on screen itself.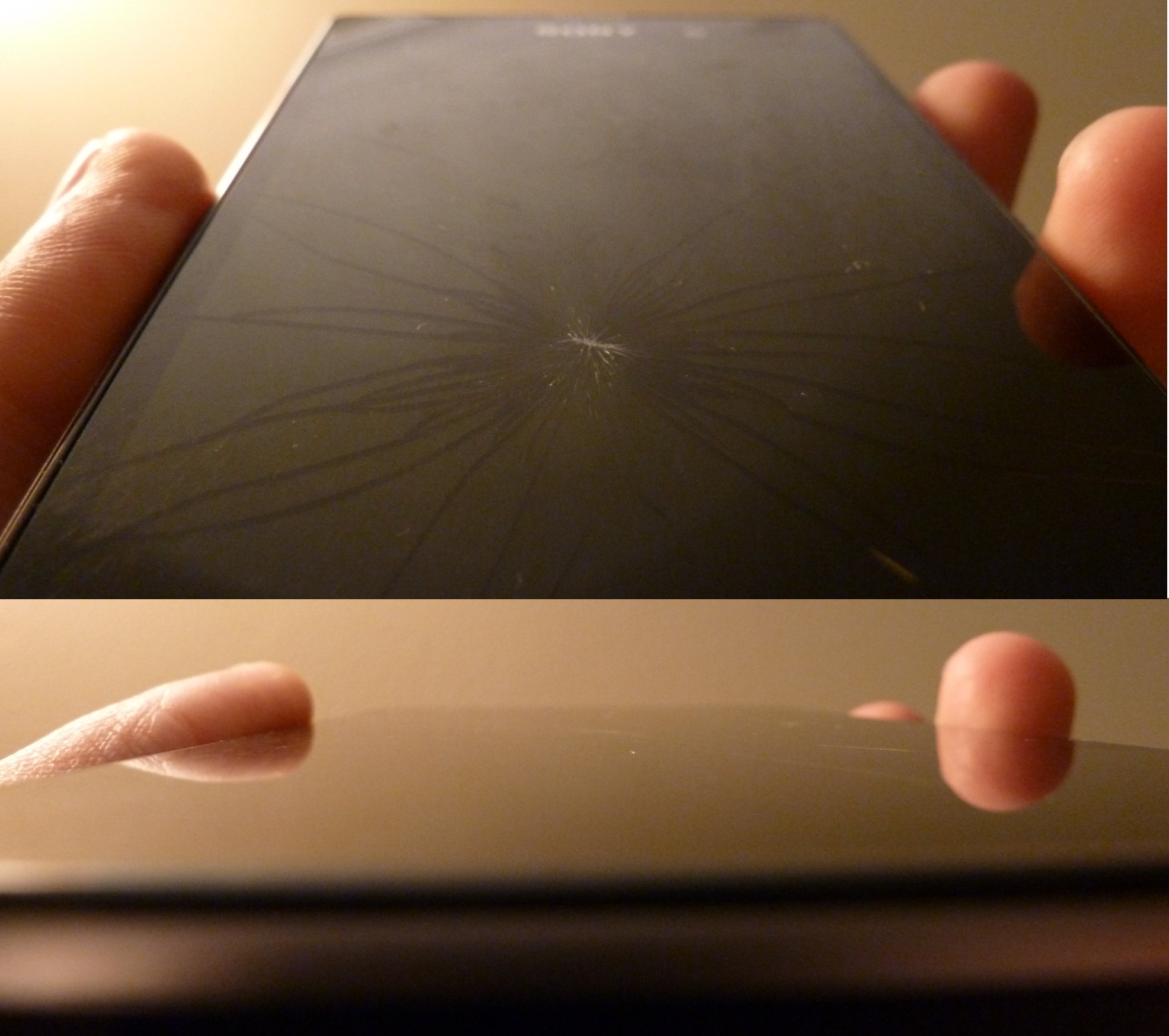 After reading all the comments posted on the Sony Mobile Talk Forum, it seems Sony service centers are not taking up this issue under warranty and no replacement it being to Xperia Z1 users on this issue.
Another Xperia Z1 user "Ian Carter" got in touch with us, he is also facing the same issue, let's have a look at the pics.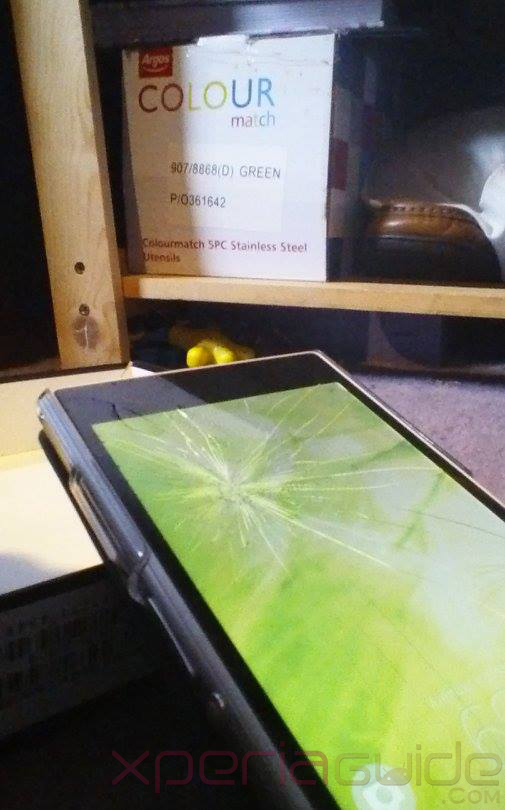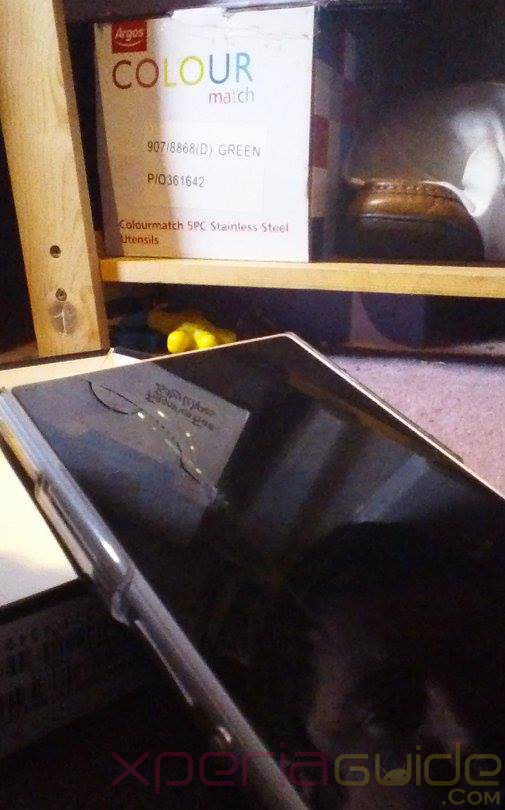 Well it seems pretty bad, first Xperia Z experienced serious issues like loose back panels and self cracking screen which as usual Sony not acknowledging and now Xperia Z1 users are stating same issues. Let us tell you something we found yellow hue screen issue on our newly purchased one day old Xperia Z1 and when we took up this issue with Sony service center they replied to us saying they have never heard of this issue. Many Xperia Z1 users are also claiming that water and dust entering the rear camera lens, though Sony claims it as a water-resistant phone.
Previously we posted that many Xperia Z1 users were claiming that a bent has appeared in the body and screen of Xperia Z1 itself and some user's USB port flap fell of itself, another issue which Sony sidelined and didn't acknowledge.
Xperia Z1 Screen and Body bent appears – User's fault or Hardware issue ?
It seems either Sony is taking a stand on the faulty expensive products sold by them to users strictly and instead blaming users for the same. Personally we have got our Xperia Z replaced for loose back panel issue and Xperia Z1 replaced 3 times for yellow hue issue.
POOR Sony Service Center support on Xperia Z1 Yellow Hue Tint Issue on Display Screen
Well if you have also got Xperia Z1 Self cracking screen issue on your Xperia Z1, the do let us know whether Sony replaced your handset under warranty or not. How was your experience with Sony support centers on this issue. Drop your comments below.