Sony Xperia Z1 has been in town for a while and fortunately development has begun on Sony Xperia Z1 now. Some of the famous XDA developers krabappel2548, [NUT] and DooMLoRD has now successfully ported dual recovery on Xperia Z1 locked bootloader. Root is already available on Xperia Z1, a lot many one click root tools for Xperia Z1 are now available.
ClockworkMod ( CWM )or Team Win Recovery Project ( TERP ) or any type of recovery is essentially needed to flash the various mod zip files on your phone, so let's see how to install it on Xperia Z1.
How to Install Dual Recovery on Xperia Z1 ?
Well to install both TWRP recovery and CWM recovery on Xperia Z1, follow the tutorial below.
Requirements
Locked Bootloader on Xperia Z1.
Rooted Xperia Z1 – If your Xperia Z1 is not rooted, follow the below mentioned guide to root your Xperia Z1.
How to Root Xperia Z1 using 360root, vRoot, Kingo Android ROOT Tools
After rooting your Xperia Z1, proceed as per below mentioned instructions. Do make a back up of your device via PC Companion or Titanium backup.
Download Xperia Z1 Dual Recovery file
Below file install CWM – based recovery v6.0.3.6 and TWRP recovery.
DooMLoRD-NUT-Z1-DualRecovery-LOCKED.7z  | 6.0 MB
After downloading above file. Extract it somewhere on your PC.
Make Sure
"Sundown Sources" option is checked. Go to "Settings > Security > Mark option Unknown Sources.
Enable USB Debugging on your phone. Go to "Settings > Developer Options > enable USB Debugging.
Now click on the file named "install" from the extracted folder.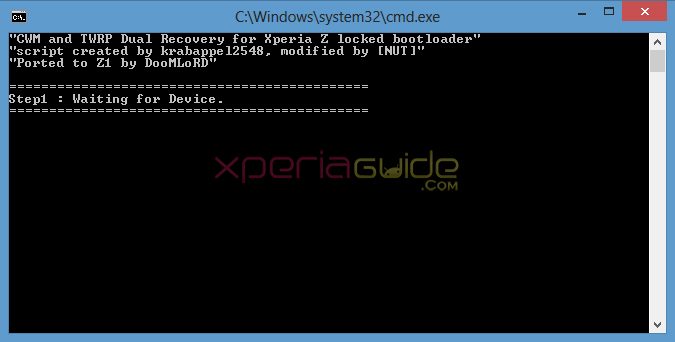 Now connect your Xperia Z1 to PC, as soon as it is identified, system will install dual recovery on Xperia Z1.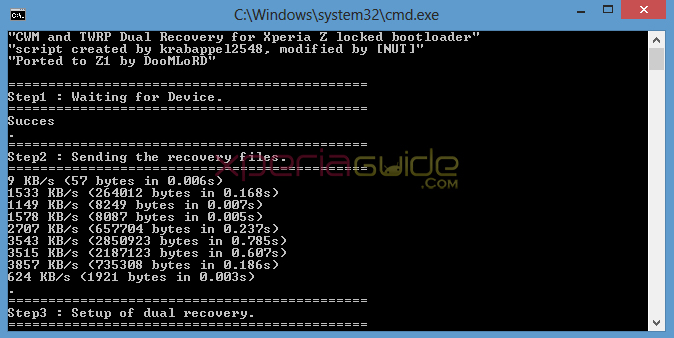 Disconnect your Xperia Z1 and press any key to exit the recovery installation program.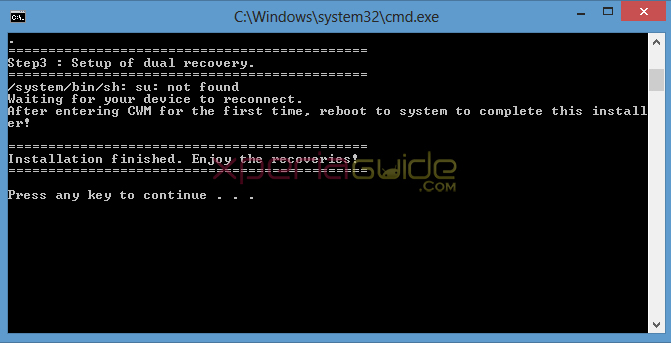 Note :- After entering the CWM for the first time, reboot to system to complete the recovery installation process.
Below you can also find a video tutorial for this installation.
How to Install Dual Recovery on Xperia Z1 – Video tutorial
How to Enter into Dual recovery ? 
Reboot your Xperia Z1 and when you see Sony Logo keep pressing again and again "Volume Up" button to enter into CWM recovery and "Volume Down" button to enter into TWRP recovery.
How to Navigate in Recovery ?
Use "Power button" on Xperia Z1 to select any option.
"Volume up and down" keys to scroll up and down.
Now enjoy various mods on your Xperia Z1. Feel free to leave a comment if you are not able to install recovery on your Xperia Z1. Drop your comments below…
[ Credits –
XDA
]