Nowadays PDFs are in fashion and an important way to send forms, contract, presentations. When you need a tool to edit PDF file, Adobe tools maybe is first thought. And the second, you felt it's too expensive to afford it for personal or small company.
So, Wondershare PDFelement might fit in your choice. PDFelement is an all-in-one and professional PDF editor that you can have for personal and official use. It has been tested over the time and proven to be above all other editors available in the market. Actually, it's a good alternative to Adobe with standout features.
Wondershare PDFelement
With this program, you can do a lot of things including modifying graphics, texts, digital signatures, watermarks and many other things attributed to PDF documents.
Edit PDF Content as Easy as Microsoft Office
Because of its intuitive interface minimal instructions on how it's used, Wondershare PDFelement comes across as a very easy program to use for even beginners. It has a simple design that makes navigation enjoyable thus offering a whole new experience.
It is capable of handling a wide range of editing tasks, you can add, delete, edit text /image and update watermarks with easy. Whether you want to add something new, delete something you are not okay with or do some modifications, this program will make all that easy and enjoyable.

Convert from/to…More Than 300 File Formats
The quality of file conversion with Wondershare PDFelement is very high. Wondershare PDFelement manages conversions across different file types without compromising on the compatibility of the files after conversion. There are over 300 file formats that can be converted to PDF using this program.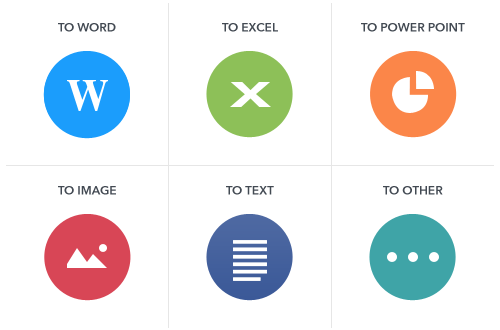 OCR Digitizes Text Without Breaking a Sweat
This program comes with a world-class OCR technology that helps to transform a scanned image-based PDF document into usable text form without losing the original document appearance. Using this function, you can edit the document that allows you to remove and re-size images, change formatting of the text, delete, insert and edit text as well as search for the text.
There's also multi-language support feature that allows the scanned document to work with almost any language.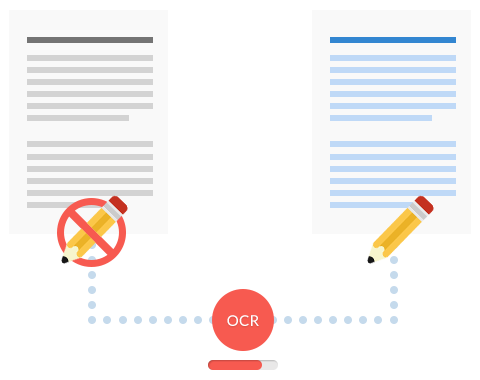 Besides for these standing out, there are many practical features made you feel more excited. With WOndershare PDFelement, you can merge and split multiple PDF documents whatever you want. When you need to make some professional PDF file, it's easily create PDF forms and edit forms with its Powerful PDF form templates and editing function. What's more, you can personalize signatures without leaving your PDF. For some important documents, you don't worry to the safety any more after setting up the password and permission with PDF.

Wondershare PDFelement becomes one of the best option to replace Adobe for editing your PDF documents. It is not only the rich functions, but its highly cost-effective. Because you will get to enjoy free updates for the entire period you will be using the program.
Alternatively, there is a free trial version that comes at no cost and offers more or the same benefits as a paid version. This is the best way to determine suitability of the program and you can download it for free by clicking here. Make sure before you buy the paid version you have tried it and ascertained it's the best deal for your PDF editing.
Also there still is a amazing tool for you. With the IOS app for Wondershare PDFelement, you can read and edit your files, scan and transfer to another device without difficulties using IOS devices. It offers all the flexibility you need to enjoy.
Generally, you will have everything to enjoy with Wondershare PDFelement. From its benefits to wonderful features, this is the biggest deal for any PDF document editor around. The general impression you will get about Wondershare PDFelement is that of a well-designed, capable and reliable editor. You will not have any slight doubt about its capability. It offers total accuracy in its editing work and is very competitive in the market with the price tag of $89.95.