Sony's latest Android 4.4.2 KitKat UI on Xperia Z2 showed 2 tabs option which in notification panel, includes an easy switch between quick settings and notifications option. XDA dev jzqs who ported Xperia Z2 KitKat Home launcher app has now ported Xperia Z2 SystemUI app so that you can enjoy the new KitKat features exclusively on your Xperia smartphone.
So far following Xperia Z2 ports have surfaced up viz. Xperia Z2 Smart call handling feature port, Xperia Z2 Camera apps Addons port – Creative Effects, AR Effect 2.0.4 , Background Defocus 1.1.7, TimeShift Video port and Xperia Z2 KitKat Media apps viz. Movies 6.1.A.0.4 and Walkman 8.1.A.0.4 app port,  Xperia Z2 Phone Answering Machine port and Xperia Z2 What's New, Movie Creator, Sony Podcast, Simple Home apps port,Xperia Z2 Walkman Music Widget port, Xperia Z2 KitKat Notes 1.0.4.A.1 and Sketch 1.0.A.4.2 App port, Xperia Z2 Media Sounds and Camera Click Sounds from KitKat port, Xperia Z2 4K video cam app and TimeShift Video app port, Install Xperia Z2 KitKat themes and task killer app port and Xperia Z2 black themed Message KitKat app port.
How to Install ? You must have rooted Xperia device with CWM recovery installed. Download below mentioned zip file and flash it in recovery, reboot. Kindly backup your original SystemUI.apk if anything goes wrong in case.!
Download z101.zip
Check the preview of Xperia Z2 SystemUI port.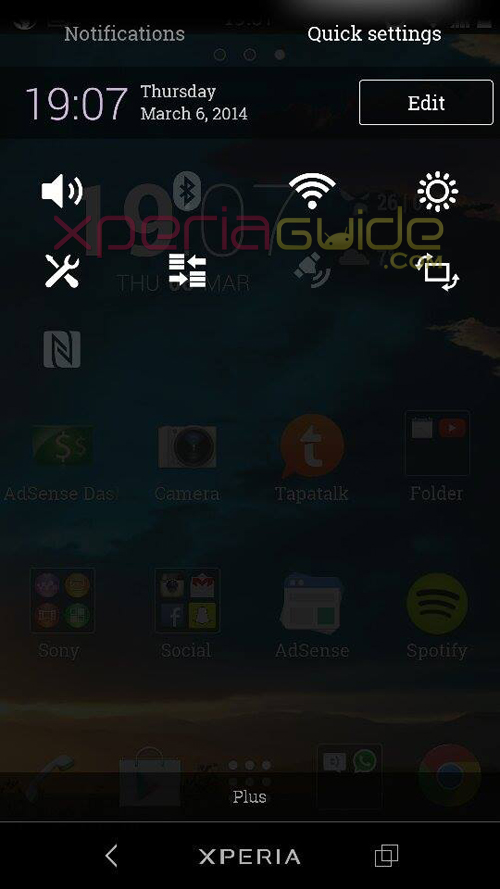 Xperia Z2 2 tabs quick settings and notifications option enabled.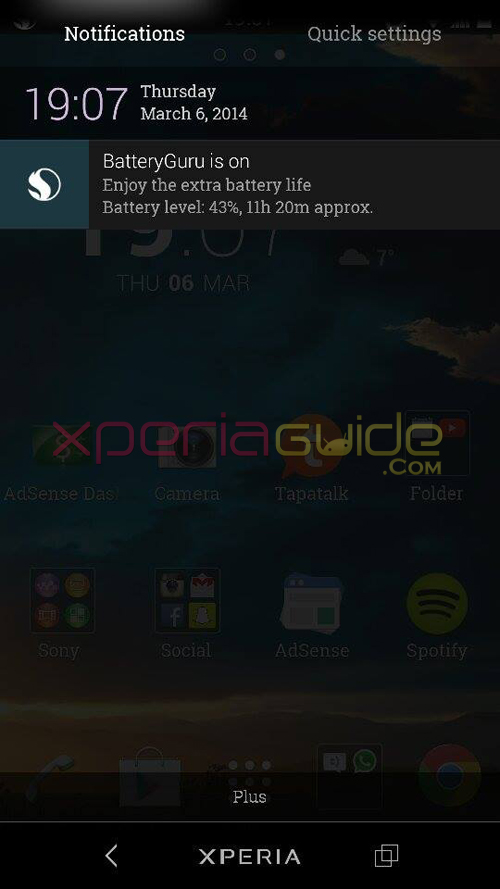 By porting above Xperia Z2 SystemUI, you will also get a new navigation bar soft icons as shown below.

Follow the official thread by XDA dev here, if you have any query. All credits goes to developer for his great work 🙂
Let us know if above Xperia Z2 SystemUI Port works on your device. Drop your comments below.