Sony Xperia cross development is on fire these days after we saw Xperia Z2 android 4.4.2 KitKat system dump getting leaked. XDA dev niaboc79 has ported the first fully working Xperia Z2 Phone and Phonebook app from android 4.4.2 KitKat which has got some nice improvements over previous old calling app in android 4.3 version.
We have seen so many ports related to Xperia Z2 so far like Xperia Z2 Smart call handling feature port, Xperia Z2 Camera apps Addons port – Creative Effects, AR Effect 2.0.4 , Background Defocus 1.1.7, TimeShift Video port and Xperia Z2 KitKat Media apps viz. Movies 6.1.A.0.4 and Walkman 8.1.A.0.4 app port,  Xperia Z2 Phone Answering Machine port and Xperia Z2 What's New, Movie Creator, Sony Podcast, Simple Home apps port,Xperia Z2 Walkman Music Widget port, Xperia Z2 KitKat Notes 1.0.4.A.1 and Sketch 1.0.A.4.2 App port, Xperia Z2 Media Sounds and Camera Click Sounds from KitKat port, Xperia Z2 4K video cam app and TimeShift Video app port, Install Xperia Z2 KitKat themes and task killer app port, Xperia Z2 SystemUI Port – 2 tabs quick settings, notifications option enabled and Xperia Z2 black themed Calendar KitKat app port.
New Xperia Z2 Phone and Phonebook app has ICE feature where you can add your personal details to be accessed in case of emergency from lockscreen, even if the phone is locked.
You need a rooted Xperia handset, running android 4.3, Deodexed ROM and install SuperUser Mod if you can ( Xperia Z1 users see here ). It is confirmed working on Xperia Z1.
Download below mentioned file, flash in recovery and reboot.
#For Xperia Z1 users only for the time being or you will get errors on other devices.
Download Xperia_Z2_Phone_Phonebook_Z1 v1.1.zip
If any app ( SemcPhone and SemcPhonebook ) gives your force close error then move concerned apk from system/app > reboot > push the apk back in system/app > reboot.
Check the preview below.
Xperia Z2 ICE feature details can be seen below.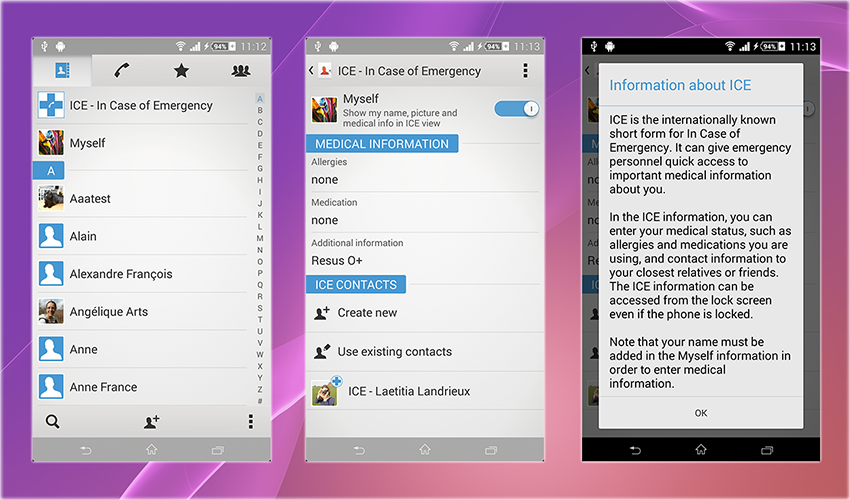 Xperia Z2 Call app, Call recording option spotted.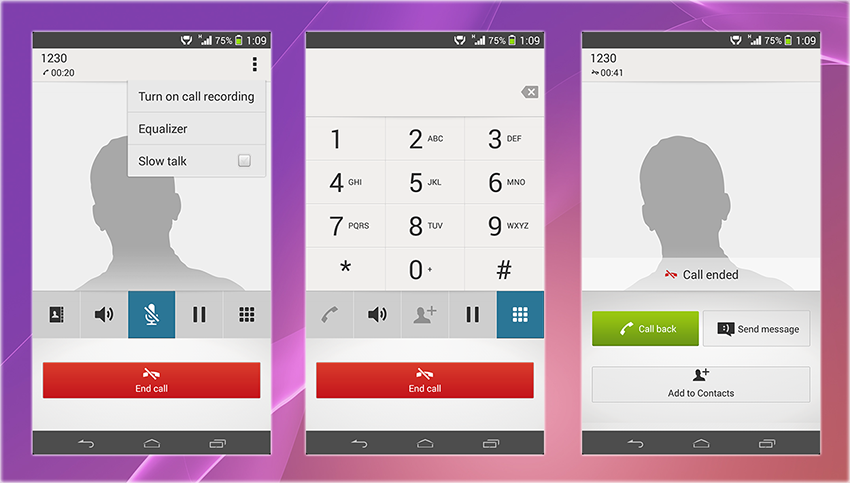 Xperia Z2 Greetings option in call app seen – Record your message.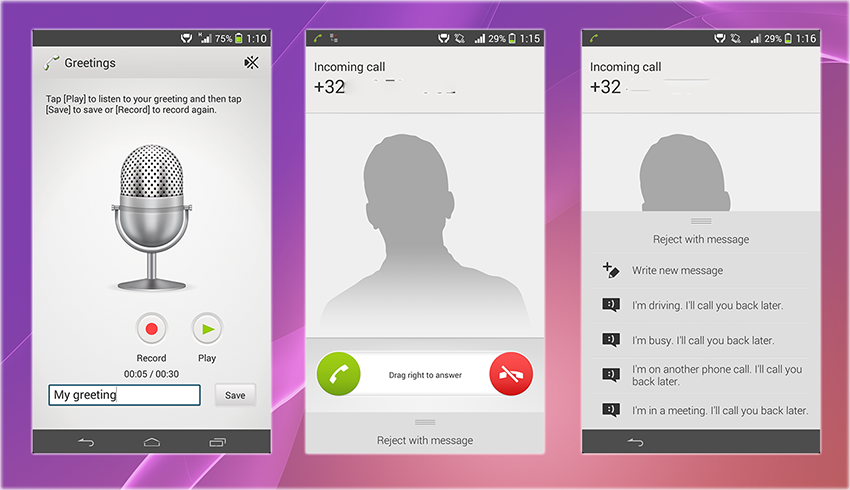 As reported by many users, some are facing issues with listening to their own recorded message while answering machine option is working great 🙂 For more detailed info, check XDA thread by concerned dev.
Try it Xperia Z1 users and let us know, do you like the new call app and its awesome features. Drop your comments below.