Sony has officially launched today Sony LifeLog app first version on Google Play Store for Xperia Z2 ( where it comes pre-installed ), Xperia Z1, Xperia Z Ultra and Xperia Z1 Compact i.e. compatible with devices running android 4.4.2 KitKat only for the being. Sony LifeLog app is compatible with Sony SmartBand SW10 from which you can track your daily activities and log your details.
At present Sony LifeLog app is available for selective regions only. It is not available for regions like India, UK, Taiwan, China, USA at the time of writing the post we tried and were not able to download it on other devices except Xperia Z2. Sony may make it available for all regions once global roll out of Xperia Z2 and Sw10 band is completed. You can download the Sony LifeLog app from below official link if you have any of above mentioned compatible device.
Download Sony LifeLog app
To use Sony Lifelog app with your Sony SmartBand SW10 you need to install Sony SmartConnect app on your device.
Current Version of Sony Lifelog app is 1.0.A.1.0
Download com.sonymobile.lifelog
Download Sony LifeLog app 1.0.A.1.0 apk Manually
All those users who are not able to install the app directly from Play Store can now download the apk and install it.
Download com.sonymobile.lifelog-1.apk
Below you can see some official screenshots from Sony LifeLog app.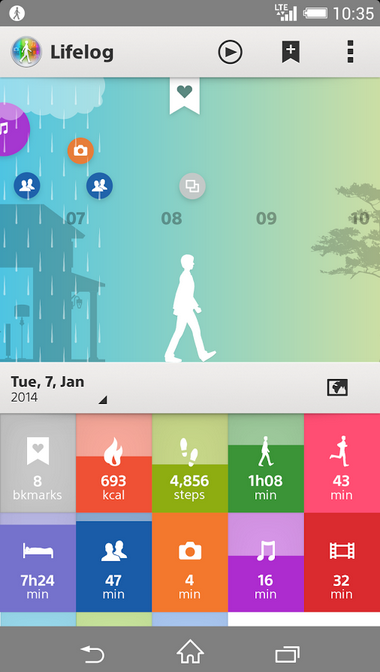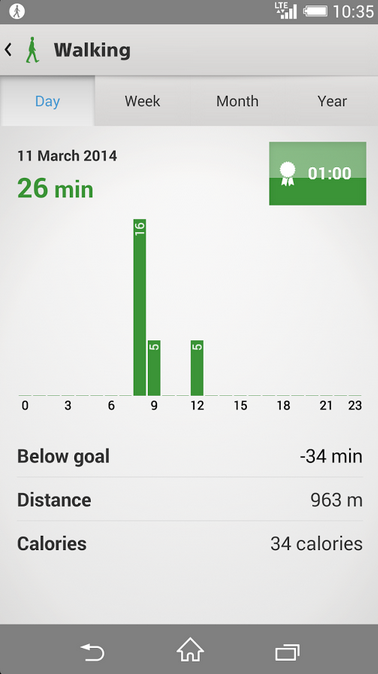 Sony has promised to bring more functionality to the app and increasing the number of compatible devices list in near future. Stay tuned till then and if the Sony Lifelog app is available in your region then do let us know. Drop your comments below.
Source – Sony, Thanks Rimas 🙂