Sony Lifelog app has got a new beta update in the form of 2.8.B.0.6 version over stable older 2.6.A.0.16/10 version (and over beta 2.7.B.0.12 version). Lifelog 2.8.B.0.6 app update will show your comparison of steps taken this week, compared to the last week.
Sony Lifelog app team has updated that soon they are going to release cards showing the average amount of hours you sleep vs the hours other users sleep.
Sony Lifelog App
Download Sony Lifelog 2.8.B.0.6 apk from below link.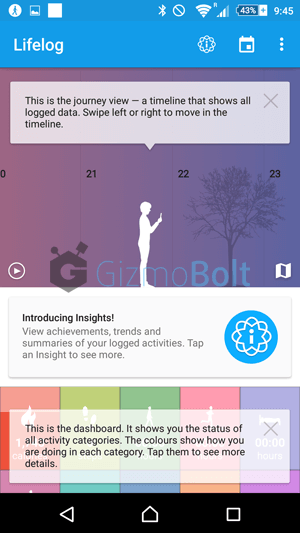 Some users are still facing battery drain issue on the Lifelog app, are you facing any? Let us know, drop your comments below.
Source – Lifelog Beta Community