Sony has done a very good job by introducing new Xperia Theme engine on android 4.3 update as just after that we saw so many beautiful custom themes from developers as compared to themes available officially on Google Play Store. A few days back we saw Clean Fall Theme and Purple Flower Theme from XDA dev Levered and now he has brought one more fascinating theme for Xperia users.

XDA dev Levered has made Xperia Sense 6 Custom Theme for Xperia devices, you need root to install this theme. Download the apk from below link and install it like another other normal apk. It has Greenish-Blue UI and color ascent.
Download  Xperia Sense 6 Custom Theme
Download se.levered.sense6.apk 
Below you can see the preview of Xperia Sense 6 Custom Theme.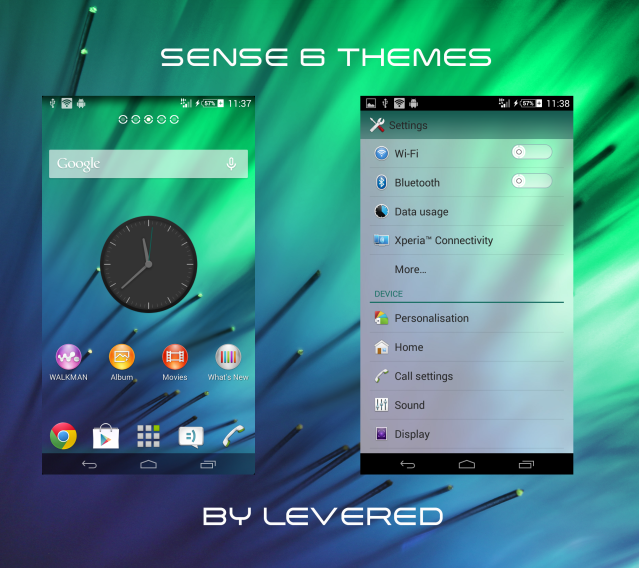 You can also try the below mentioned custom Xperia Themes on your device.
Let us know if you liked this Xperia Sense 6 Custom Theme, drop your comments below.