Users used to complain that Sony is not launching any official protective cases for their smartphones and now here they come. Sony has announced a special protective cover for Xperia Z2 i.e. Style Cover Stand SCR10. Style Cover Stand SCR10 is a ultra thin flip cover style case exclusively made for Xperia Z2, will be available in white and black color. It is a special notebook style case which can be used as a desk stand for perfect viewing.
Sony has also launched a separate Style Cover Stand SCR12 for Xperia Z2 Tablet. Style Cover Stand SCR10 is under coming soon tag on Sony's online store and no info on the price of Style Cover Stand SCR10 is available for the time being. It should be priced somewhere between €40-€50 as it is an official Sony product. Perfect apertures are provided in the case for camera opening, stereo speakers and other ports.
Let's have a look at Xperia Z2 Style Cover Stand SCR10 photos.
Bumpers are provided at the all corners.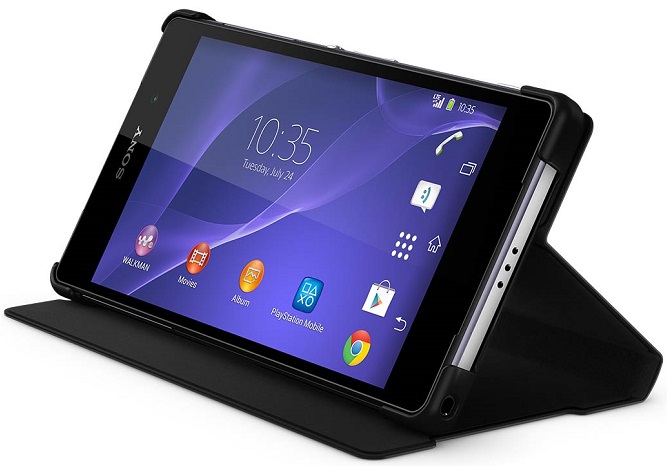 Opening for hearing speaker is also provided on front cover.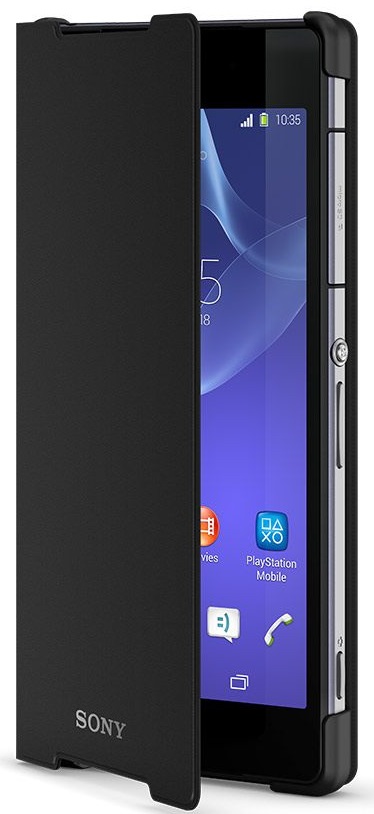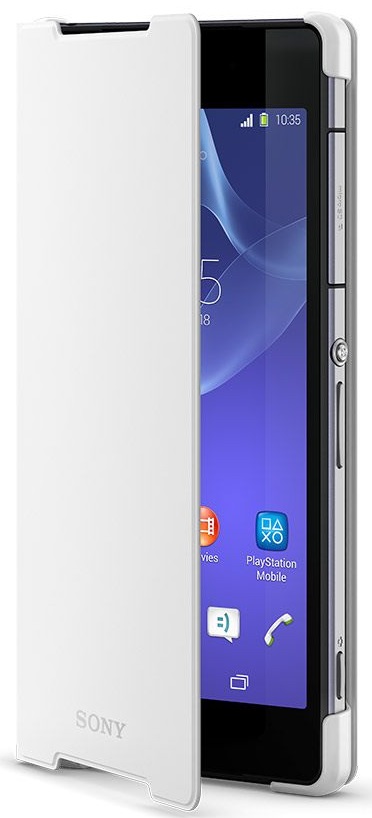 Both white and black SCR10 cover looks very elegant.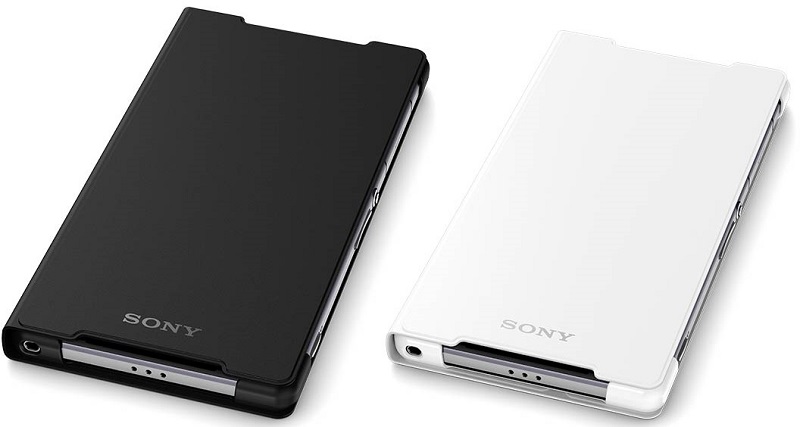 Use it like a desk stand for better viewing while watching movies.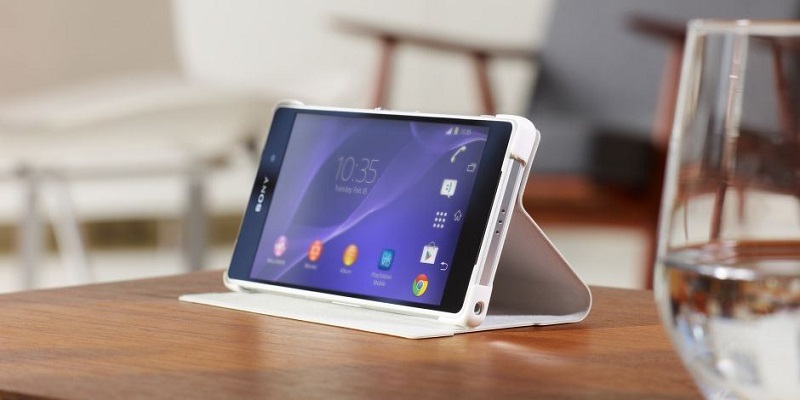 As soon as Xperia Z2 Style Cover Stand SCR10 is available for purchase we will post the detailed review for the following.
Do you like the design of SCR10 cover for Xperia Z2, well we liked it; just hoping it's not too bulky to carry. Drop your comments below.