Sony Xperia Z2, this is the device for which Sony said 'somethig extraordinary is coming'at MWC 2014. Xperia Z2 takes over the legacy of Xperia Z1 and Xperia Z proudly along with Xperia Z2 Tablet. Sony says 'Xperia Z2 features world's best camera and camcorder in a waterproof smartphone'. Sony has also launched Xperia M2 at MWC 2014.
Xperia Z2 features android 4.4.2 KitKat out of the box, Snapdragon 801 Soc MSM8974AB 2.3 GHz quad core processor, Adreno 330 GPU, 3GB RAM in a 5.2″ FHD Triluminos and world's first Live color LED display. Xperia Z2 features 20.7 MP Exmor RS rear cam capable of recording 4K videos ( 3840×2160 pixels/30p ) and 2.2 MP front cam and some new Sony Smart Camera apps have been added like TimeShift Video, new AR effect app, Creative effect, Background Defocus, Vine. "What's New" feature has been added which seems a replacement of Sony Select app.
Let's have a look at the official photo gallery of Xperia Z2.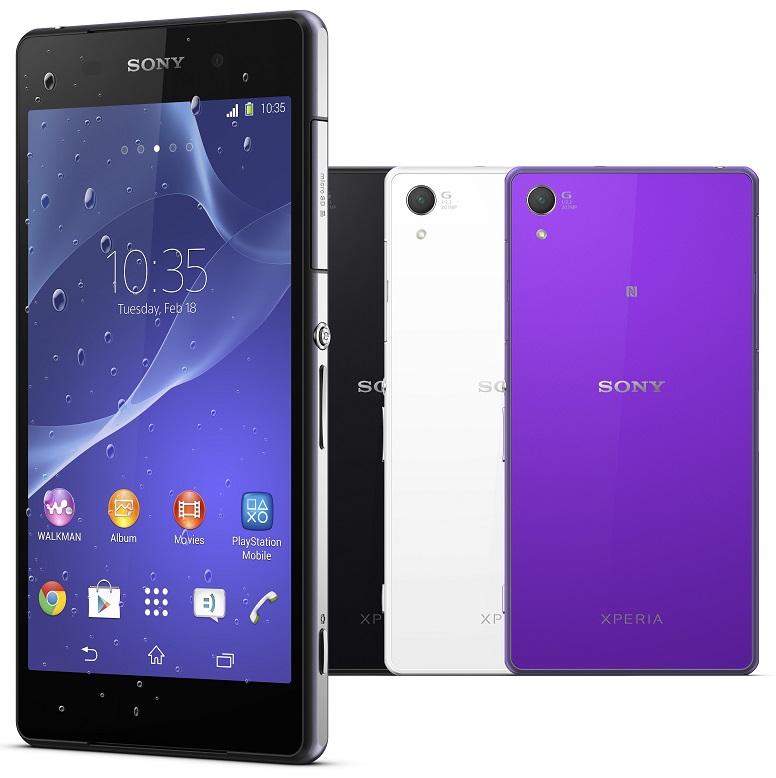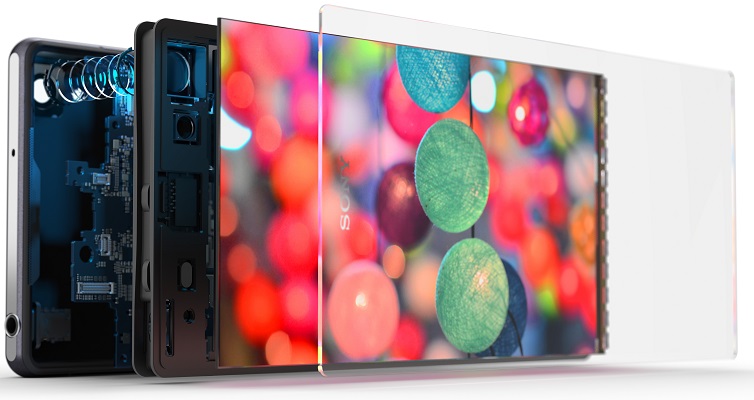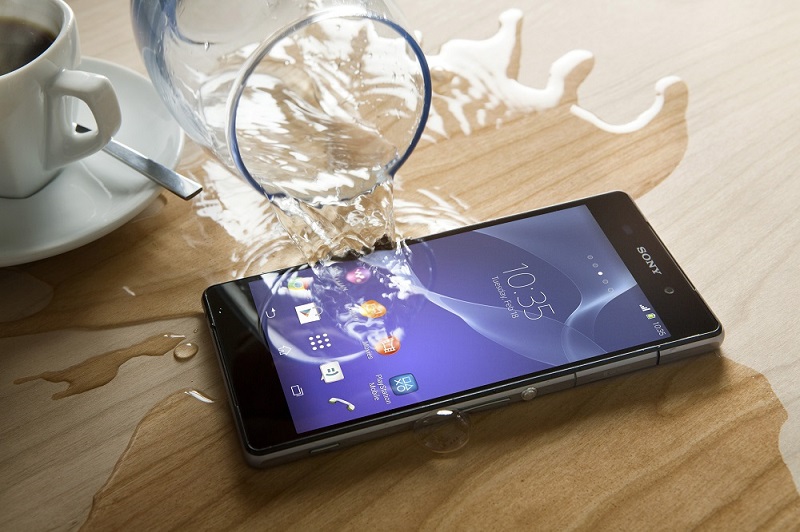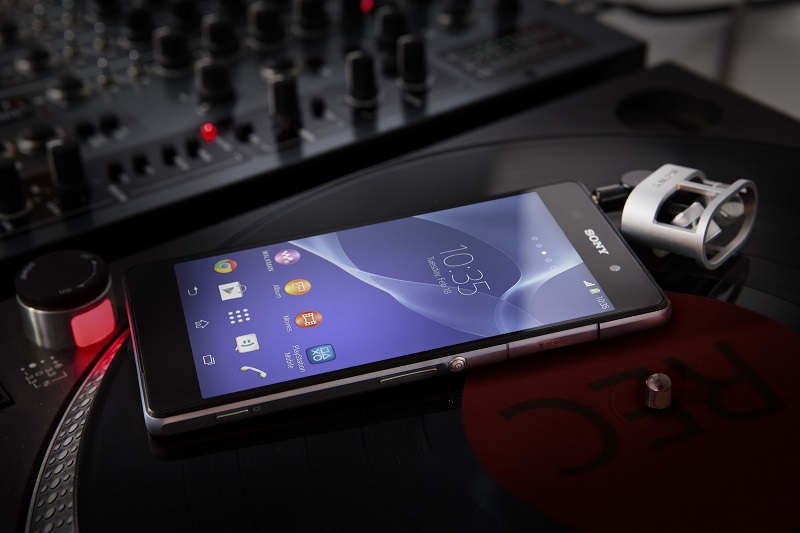 Xperia Z2 weighs 158 gram, 8.2 mm thin, 16 GB onboard memory with 64 GB SD card support. Xperia Z2 is launched in as usual white, black and purple color. Just like Xperia Z1, Xperia Z2 is also waterproof with IP 55/58 ratings. Digital Noise Cancelling Technology is enabled in Xperia Z2 and is features dual stereo speakers. It features 3200 mAh battery.
Xperia Z2 official promo video
Excpet a few specs, Xperia Z2 is no wonder phone for us neither it seems a flagship device if you ask us. It only seems a facelift version of Xperia Z1 with some features boosted.On the other side Xperia Z2 Tablet is a real flagship tablet from Sony with super charged features.
Xperia Z2 Accessories
BKB 10 Xperia Z2 Bluetooth keyboard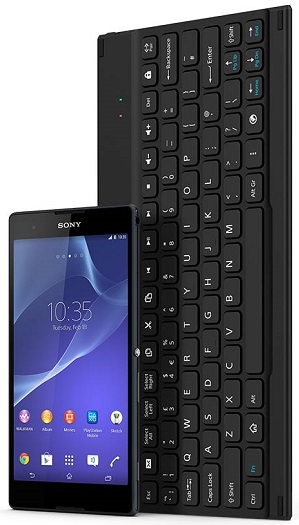 SCR 10 Xperia Z2 Style Cover Stand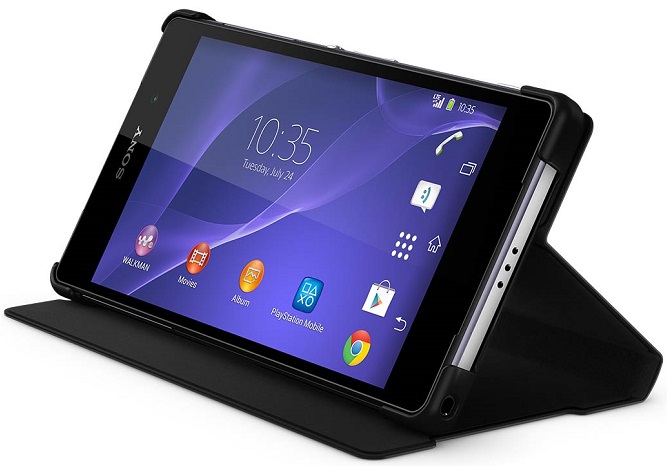 Xperia Z2 Dock DK36 Magnetic Charging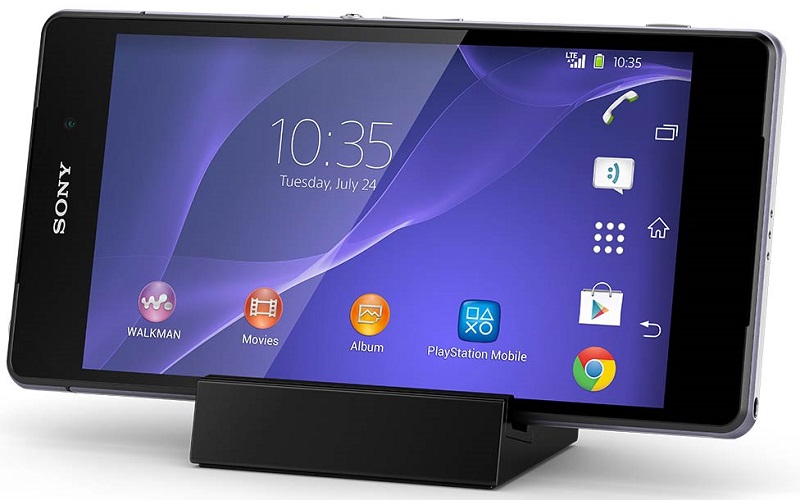 STM10 Xperia Z2 Stereo Microphone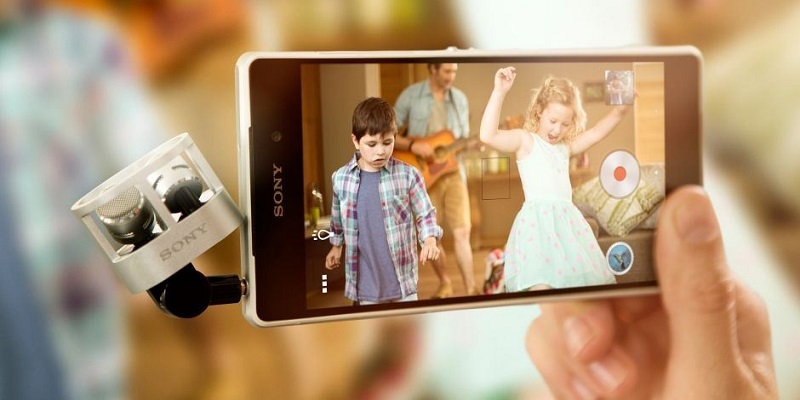 We expect Xperia Z2 to land soon in markets, hopefully will be available for pre-order soon from Sony at the same price at which Xperia Z1 was launched.
What do you think guys about Xperia Z2 as a flagship device, especially we want to know the opinion of Xperia Z1 users; what do you feel on getting your flagship Xperia Z1 being replaced by Xperia Z2. Drop your comments below.