Sony announced so many accessories for Xperia Z2 Tablet and Xperia Z2, launched at MWC 2014 and one of them is "Xperia Z2 Tablet Cover Stand BKC50 with Bluetooth Keyboard BKB10". It is a specific type of keyboard which can be paired with your Xperia Z2 Tablet wireless and you can use the Cover Stand BKC50 as a protective cover case for your Xperia Z2 Tablet and to carry and fit the Bluetooth Keyboard BKB10 inside it.
Xperia Z2 Tablet Cover Stand BKC50 is a folding type protective case, helps you to put your tablet and Bluetooth Keyboard BKB10 inside it and both can be removed easily whenever you want to use them with another device. Sony mentions on the official listing page that Bluetooth Keyboard BKB10 will continue to work up to 3 months before you need to charge it ( condition applies ) in Stamina mode only.
Let's have a look at what Xperia Z2 Tablet Cover Stand BKC50 has to offer.
Cover Stand BKC50 and Bluetooth Keyboard BKB10
Folding case to act like a stand.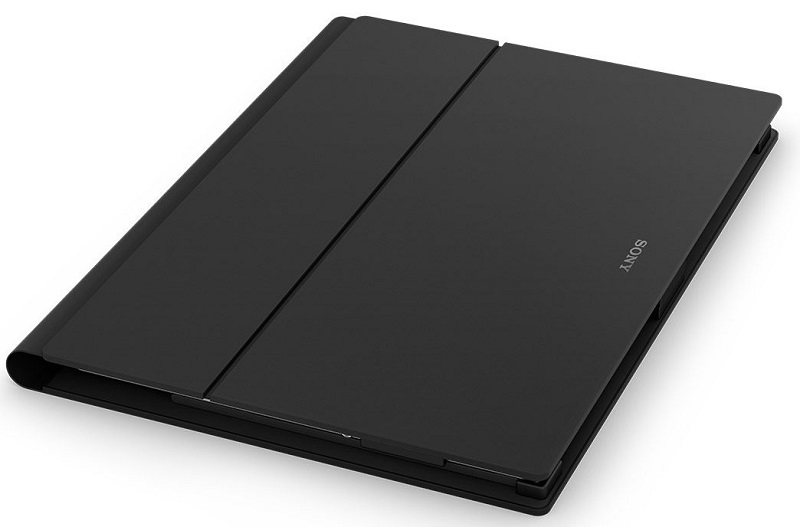 Attach Bluetooth Keyboard BKB10 in the case and pair it with NFC.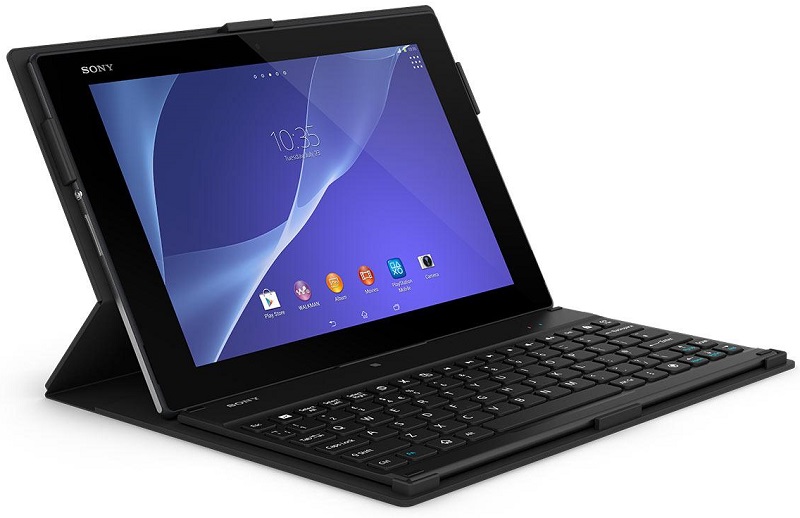 Remove the Bluetooth Keyboard BKB10 to pair it with another tablet or smartphone.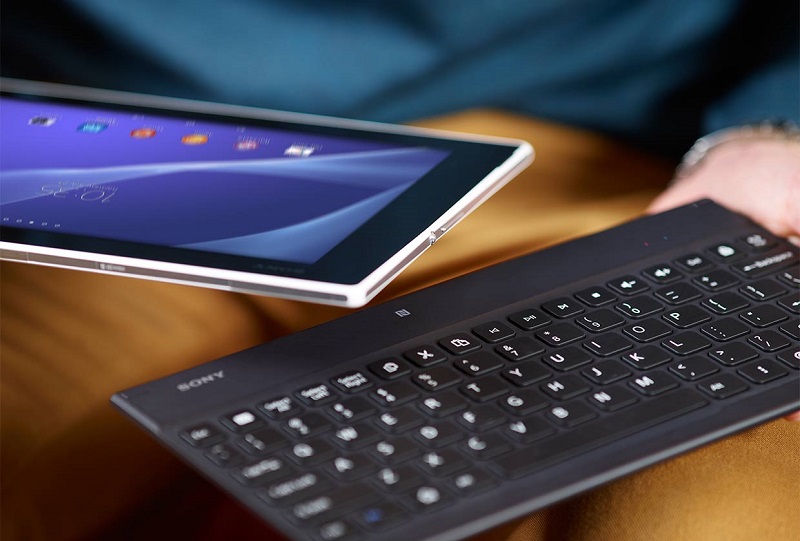 Bluetooth Keyboard BKB10 fits well with Xperia Z2. There are two LEDs present on keyboard, one indicates Bluetooth On and other one indicates charging mode/low battery.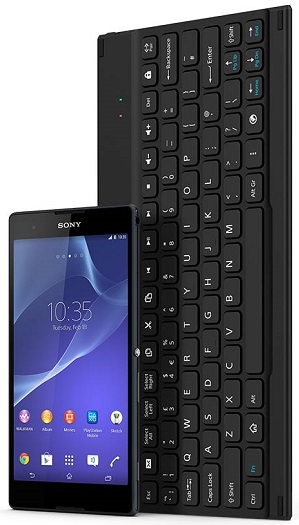 Xperia Z2 Tablet fits well with Bluetooth Keyboard BKB10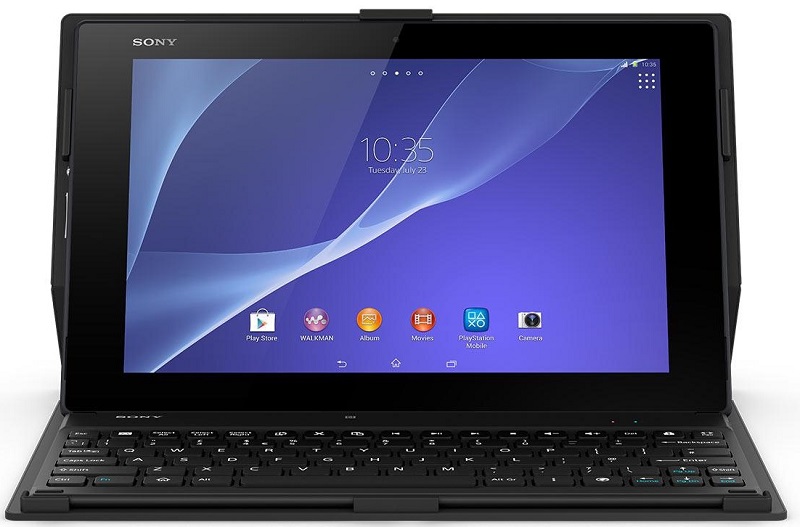 Technical Specifications
Keyboard Dimensions – 260 x 135 x 5 mm
Case folded with Xperia Z2 Tablet and Keyboard Dimensions – 278 x 200 x 17.5 mm
Keyboard Weight – 200 grams
Cover Weight  – 390 grams
Power On/Off key is present on Bluetooth Keyboard BKB10, Bluetooth 3.0 powered and micro-USB charging via AC adapter only.
Either you can purchase the Cover Stand BKC50 which contains both Bluetooth Keyboard BKB10 and cover or you can individually buy Bluetooth Keyboard BKB10 alone. Both items are under coming soon tag, prices will be soon out. Check the official listings here ( 1, 2 ).
Cover Stand BKC50
Interestingly Sony has listed a very similar Cover Stand BKC50. Check its listing here.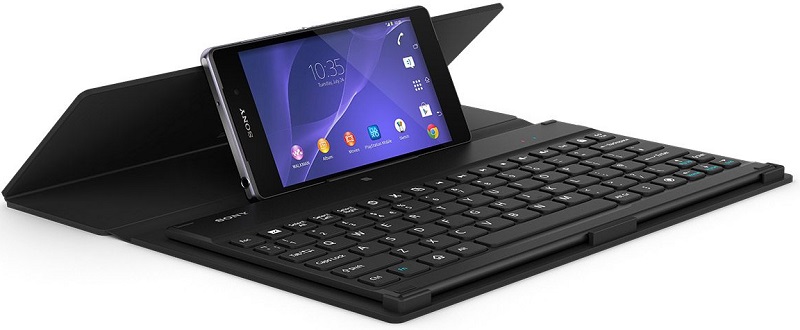 What say guys, liked it ? Well there are many Bluetooth keyboards present in market, nothing new spotted with the Bluetooth Keyboard BKB10 and same goes for cover stand also. Drop your comments below.