A month back we posted a leaked document of Sony's magnetic charging dock which features Dock DK36 which we speculated as that it may be for Xperia Z2 and here it comes officially, Sony has launched a new magnetic charging dock DK36 for Xperia Z2 exclusively. Just like Xperia Z2 is priced differently in many regions of Europe same trend is being spotted for price of magnetic charging dock DK36.
Xperia Z2 magnetic charging dock DK36 is priced at £24.99 in UK, €39 in Spain, Netherlands and France, €24 in Italy, €29 in Germany, 269 kr in Sweden and 119 Polish złoty in Poland. It is right now under coming soon tag but will be available very soon for either purchase or pre-order.
[
UPDATE – 25 Feb
]
 Xperia Z2 Tablet magnetic charging dock DK39 Priced at £39.99 in UK, €45 in Spain and Netherlands, €29 in Italy.
Check below the listing of magnetic charging dock DK36 at various regions.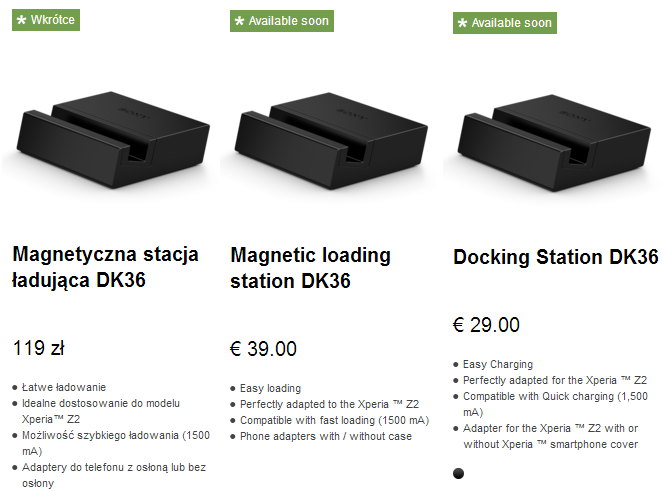 Technical Specifications
Weight – 25 grams
Dimensions – 60 x 46 x 16 mm
As usual 2 adapters are provided so that Dock DK 36 can also be used with protective case on Xperia Z2, micro USB charging point and can be only connected via AC Adapter not via PC. Available in Black color only.
Below you can see the Xperia Z2 resting on magnetic charging dock DK36.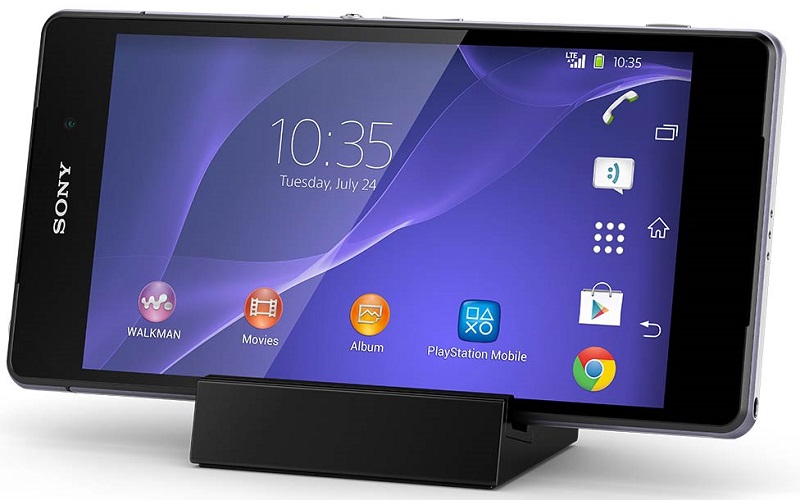 It would be good if Sony also provide the EC21 magnetic charging cable which is fitted inside this Dock DK36 then it will become a lot easier to handle.
Again Sony has priced this plastic dock a bit expensive which is a view point of many users just like us. What do you think guys. Drop your comments below.