Xperia Z1, the best of Sony for the best of you and to protect it you need a good premium case, the one which covers it at most delicate locations and opens up space at appropriate locations. The hunt for best Sony L39h / Xperia Z1 case in on and now  we will be publishing a series of reviews for various types of Xperia Z1 cases present in the market. The first case we feature today is from RockPhone CN, it's a side flip case ( or you can say a book flip case ).
RockPhone CN sent us this Xperia Z1 side flip case as a review sample unit. It costs almost 20$ or Rs 1099 is purchased from India, ships worldwide, normally from Hong Kong but have various distributors across many countries so they get it for you. We got it delivered by GoLifeStyleRetail in India.
It fits perfectly in Xperia Z1 C6902/3/6 and Xperia Z1 L39h, available in 4 colors viz. Blue, Yellow, Orange and Black though White and Purple are missing from the list, we wonder why so.!
Let's have a look at the detailed review of Xperia Z1 side flip case from RockPhone.
[ Review ] Xperia Z1 side flip case from RockPhone
Xperia Z1 side flip case from RockPhone comes in a cream-white plastic-glass case, covering looks good. At the top right corner it is written "for Sony Xperia Z1 / L39h".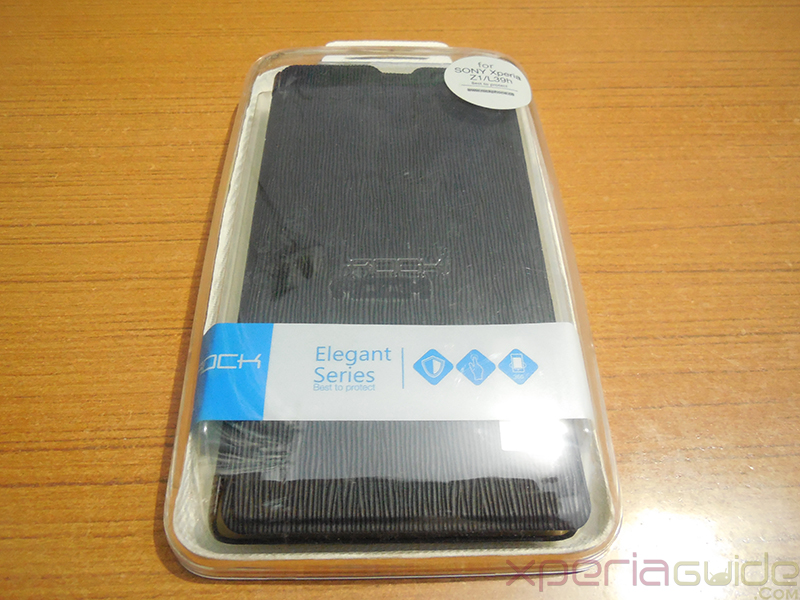 Back of cover lists some of the specifications in Chinese and the distributors details.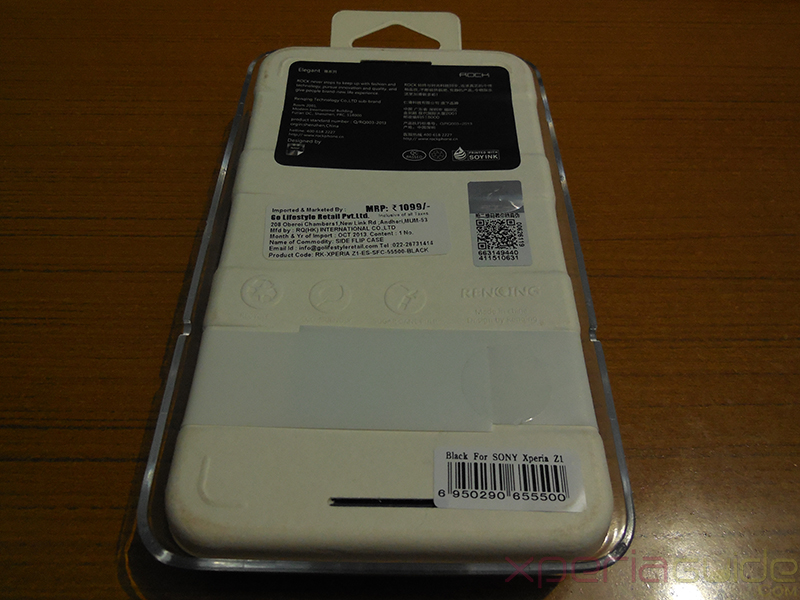 On the front side of case, "RockPhone" logo is embossed in metal casing, read as "Unique Designed by ROCK". Front black side has a texture similar to wooden and back with a tough hard translucent plastic.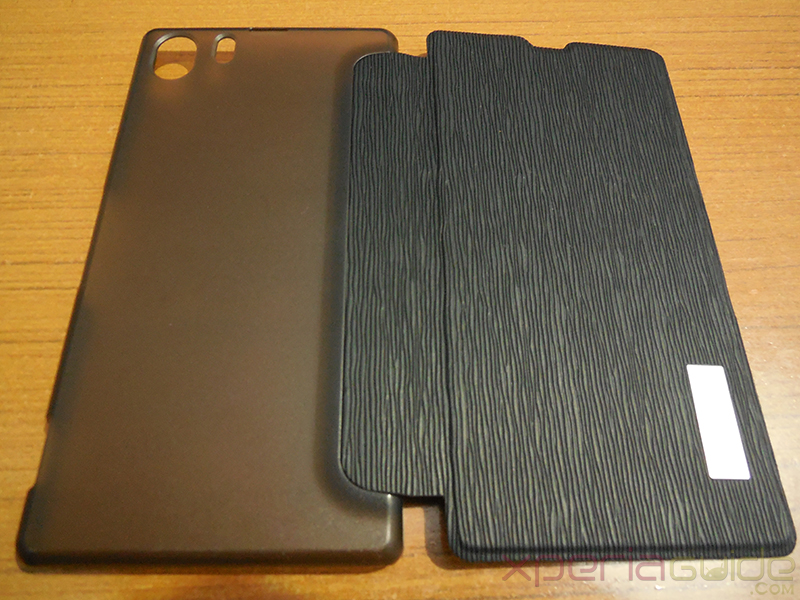 Inner side of flap which comes over the display screen has soft lining on surface, which has got dirty after usage of month by us, you can check below the pic.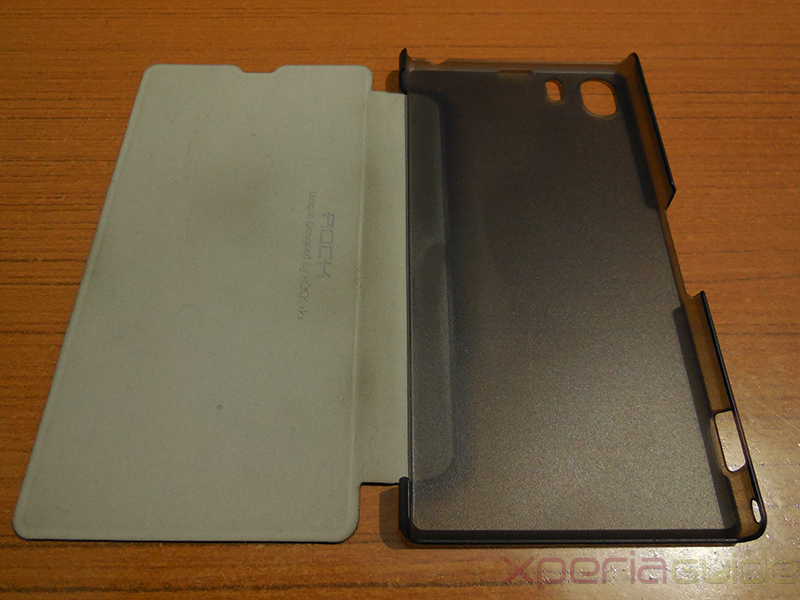 Check the Xperia Z1 Side Flip Case from RockPhone's view from all sides. 3.5 mm headphone jack, all buttons like power button, volume rocker button and dedicated camera button are well accessible.
SIM card slot area is not accessible as it has a plastic case covering on it which is also present on all 4 corners of phone protecting like a bumper case also. Though USB Port slot and MicroSD card slot with magnetic charging area is clearly accessible and is not covered with any plastic covering.
Well it is one of the cases we have seen which is a flip case also and magnetic charging port is not covered and is accessible which is a plus point in rating this case. You can use EC21 magnetic charging cable to charge your Xperia Z1 while case in on, We haven't tried it putting on Dock DK31 while case in on.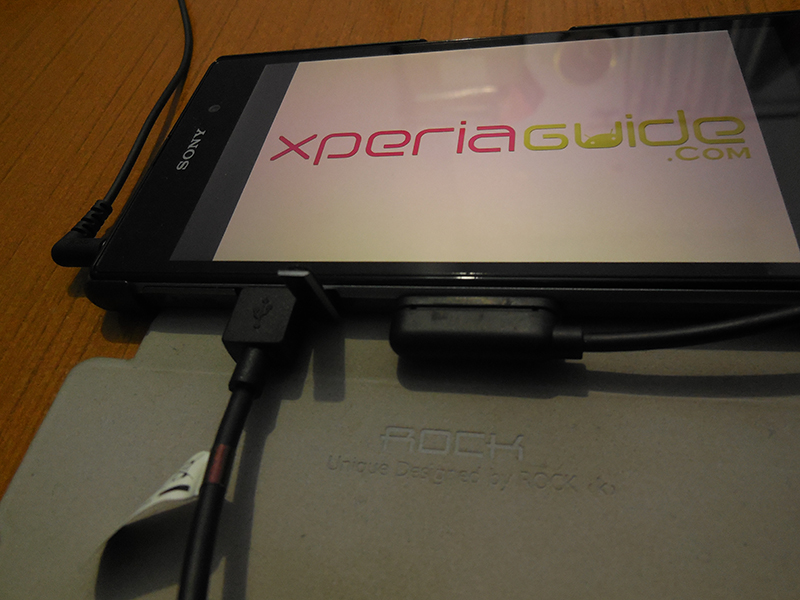 As many people reports that many flip case's camera opening is coming between the sensor and sometimes obstructs the flash LED, well have a look at the camera opening area of this case.
Pros
Very Light Weight.
All ports are accessible ( except SIM card ).
Proper space for ear speaker on front flap of cover.
Price Worth.
Durable.
Cons
After opening front flap of case, it remains open as very light weight.
Case looses on corner sides after rugged usage.
Overall case is very handy, we are still using it as it is one of the cases in market from which you can access magnetic charging port while case in on.
 Thanks RockPhone for sending us this, if you are looking to have it, check the Xperia Z1 flip case product listing.
Let us know about your Xperia Z1 case which you are using on your Xperia Z1, what you like most, flips case or back case or you like to have your Xperia Z1 naked, drop your comments…