TETDED, don't know if you have heard the name or not but they have got one of the best colored varieties of premium leather cases for Xperia smartphones. Today we are reviewing Xperia Z1 Hard-shell flip Leather Case from TETDED, one of the best leather case we have seen besides cases from Noreve. Recently we reviewed Xperia Z1 cases from Roxfit, RockPhone CN and Muvit miniGEL Xperia Z1 case and Essential pack.
TETDED sent us this Xperia Z1 Hard-shell flip Leather Case in Black color as a review sample unit. It is priced at 35.50 € and is shipped worldwide. The best thing about this manufacturer is that they have cases in many colors ranging from brown, black, yellow, purple, pink, navy blue, orange, red, white. We just love the variety they have.
Xperia Z1 Hard-shell flip Leather Case from TETDED is shipped in very nice black box, having a black leather piece in shape of star pasted on the box describing the black color of case. Look at the front of cover.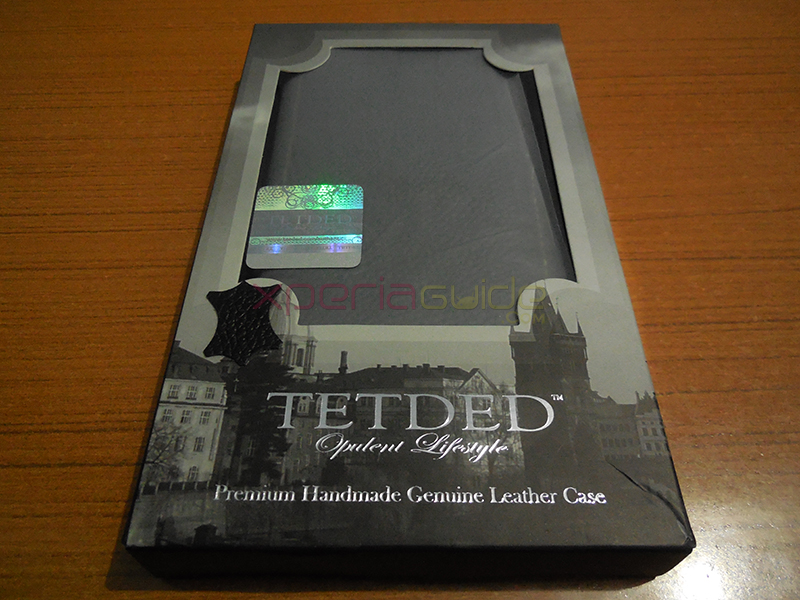 Back cover of case reads that it is made up of genuine cowhide leather.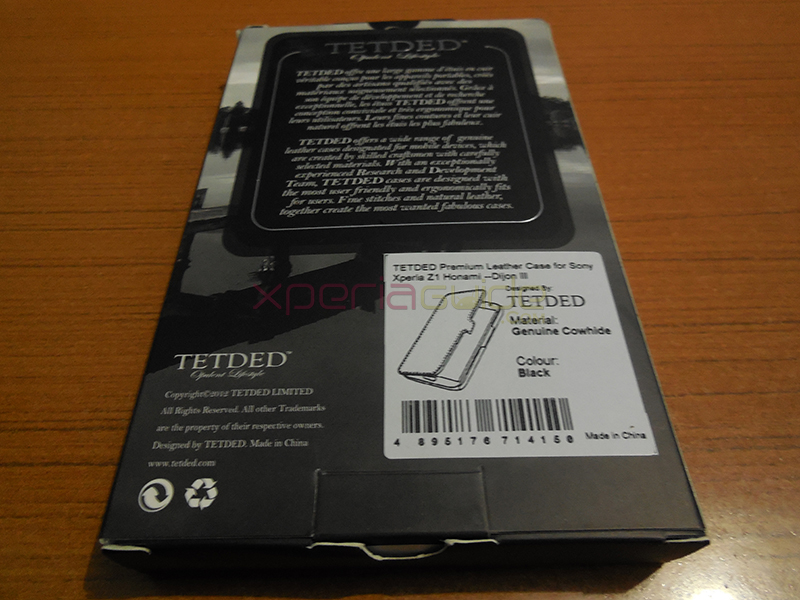 As soon as you open the box, you find white cloth wrapped around the case.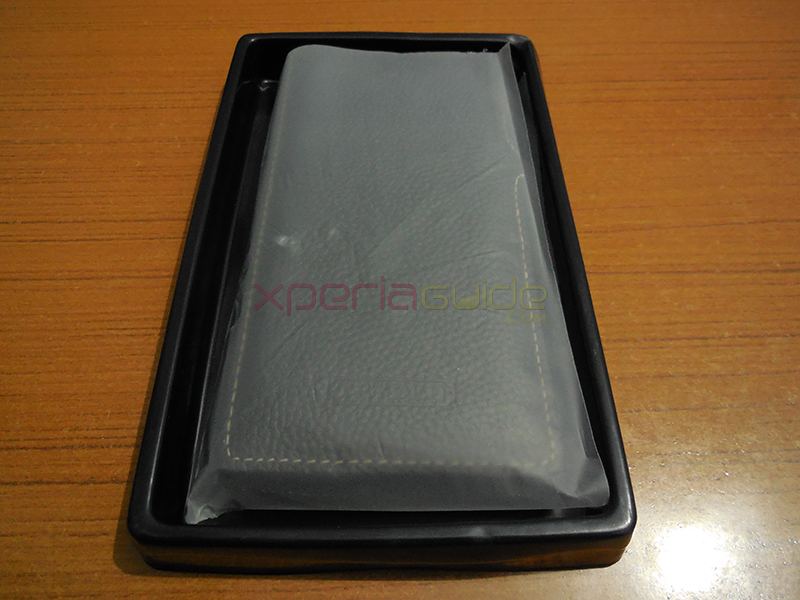 Stitched in yellow-golden thread and TETDED logo is embossed at the bottom of front side flap of case. Thick grain type of leather texture is given on the surface, good for a strong grip. Do notice that there is no opening for hearing speaker on the flap of case ( in front side ).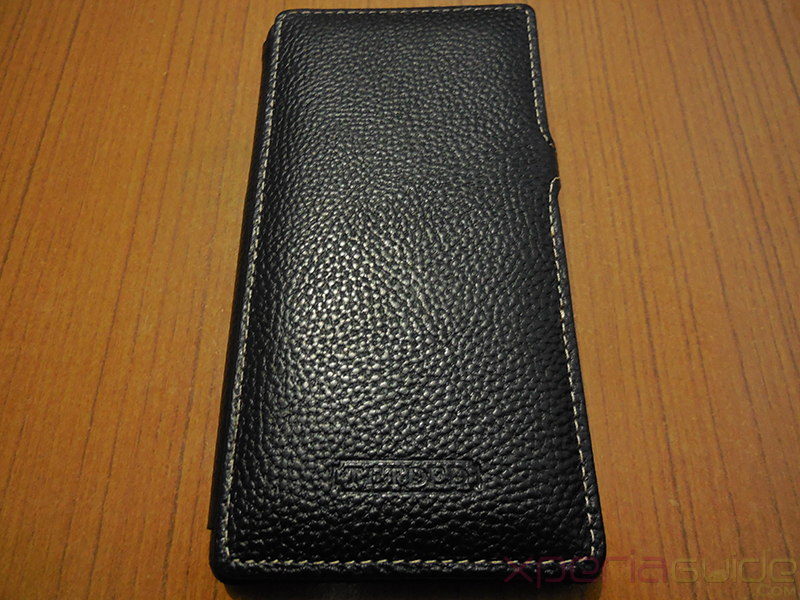 Back side of case has the same texture just like front side with an opening for camera lens and secondary microphone.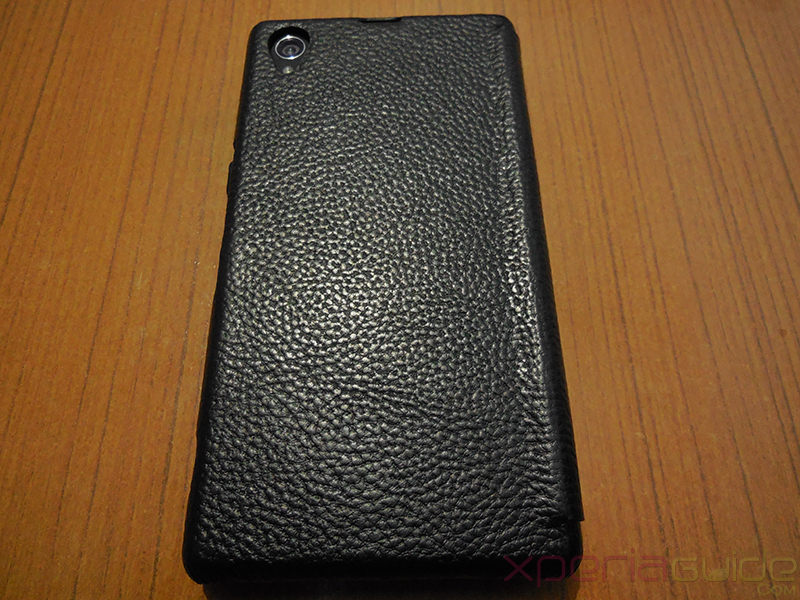 Accessibility 
Non Magnetic colsure is there in the case and at the side of opening, space for external shutter key and volume rocker buttons are open while SIM card slot is covered up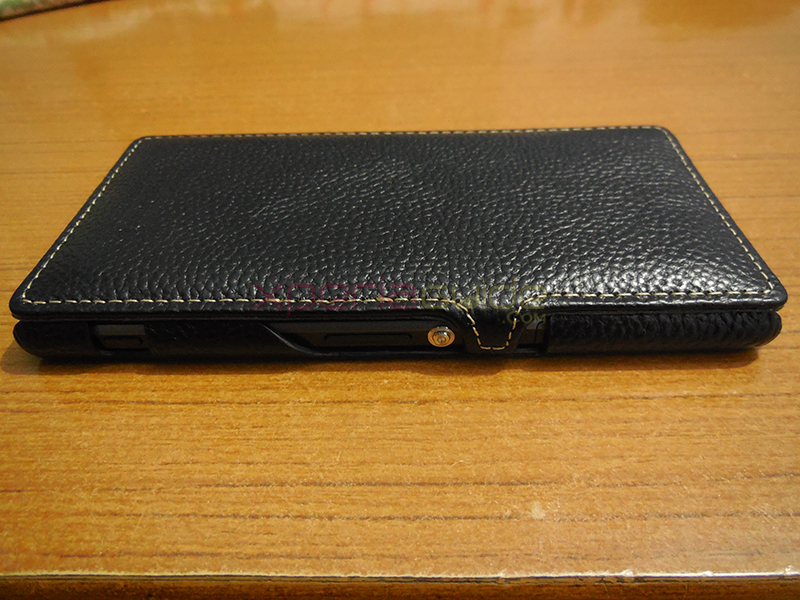 At the bottom side, speaker grills are well opened so very clear sound.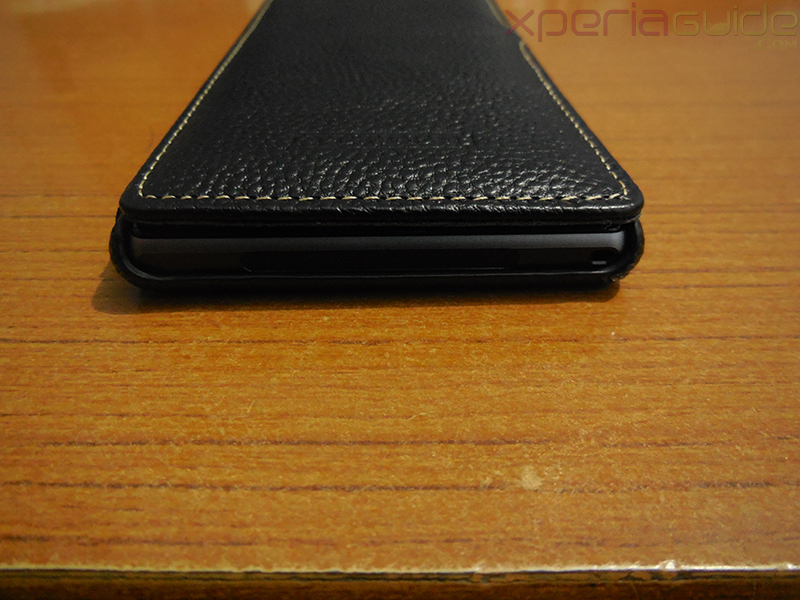 Closing flap side is very similar to notebook style. As it is totally covered from closing side so it can't be used on Dock DK31.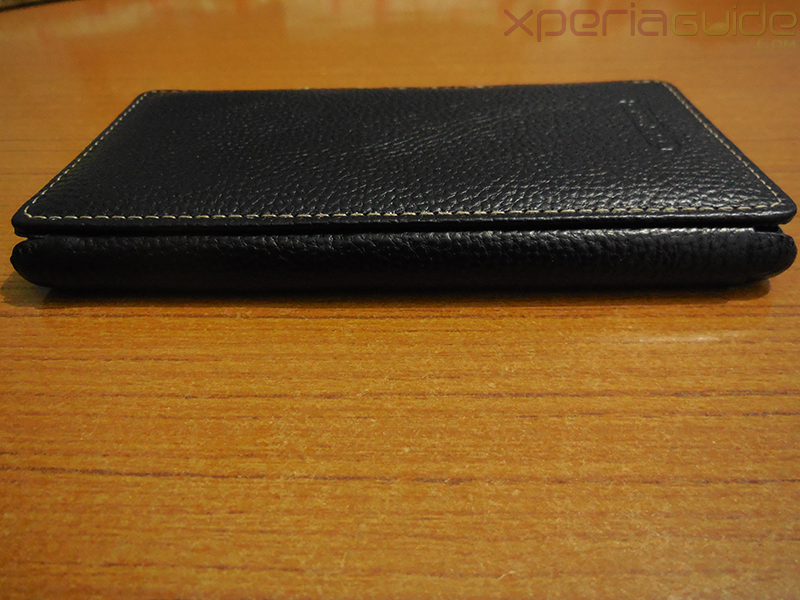 Perfect opening space for 3.5 mm headphone jack is given.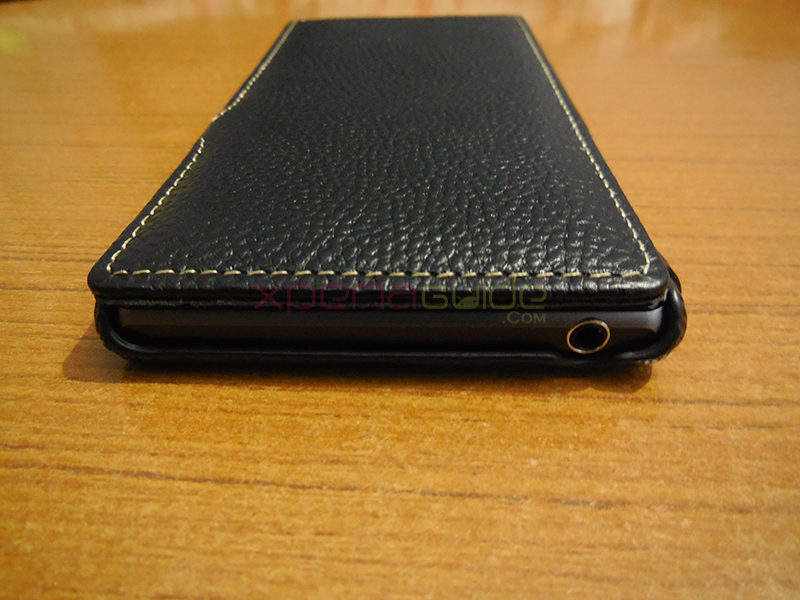 Many users complain that covering around the camera lens normally obstructs the view and camera flash area but nothing here like that. Secondary microphone spot opening is at perfect location.
Very soft velvet lining is provided at the both inner sides of each flap so they don't scratch the screen and back panel of Xperia Z1.
Pros
High Quality Leather ( handmade ).
Tough Build.
Solid Back case.
All ports are well accessible.
Covers phone fully.
Very slim and not so bulky.
Cons
Magnetic charging slot is covered up so can't be accessed while case is on.
EC21 magnetic charging cable can't be used.
Can't be used on Dock DK31.
If one doesn't use Dock DK31 or EC21 cable to charge his Xperia Z1, then Xperia Z1 Hard-shell flip Leather Case from TETDED is one of the best available in market.
Thanks TETDED for sending us 🙂 Check out the listing of TETDED Xperia Z1 case here. Have a look at all available 9 colors.
If you have already used this case, or using another flip style case for Xperia Z1, let us know. Drop your comments below, do you like the case…