Continuing our set of reviews for Xperia Z1 cases, we have brought today a unique hard-shell back case for Xperia Z1 which is framed with leather at its back and all sides, another fantastic product from TETDED. After reviewing hard-shell flip leather case from TETDED for Xperia Z1 we are very much impressed by the quality of the products they manufacturer.
TETDED sent us this Xperia Z1 hard-shell back case framed with leather as a regular review sample unit. It is priced at €28 and is shipped worldwide, just like previous reviewed case it is also available in many color variants like black, white, orange, red, navy blue, pink, purple, yellow, toffee yellow, burgundy red, espresso brown, charcoal black, olive-green, Merlot purple, Blueberry and many other textured designs with various shapes on back.
Exactly like Xperia Z1 Hard-shell flip Leather Case from TETDED, it is also shipped in same black cover with a piece of leather pasted on the front box displaying the color of the leather case.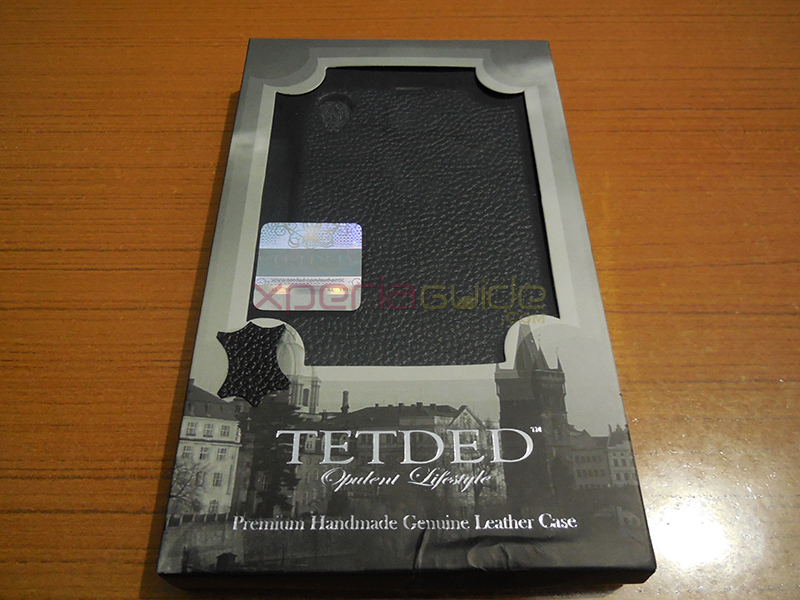 TETDED logo is embossed at the back of case.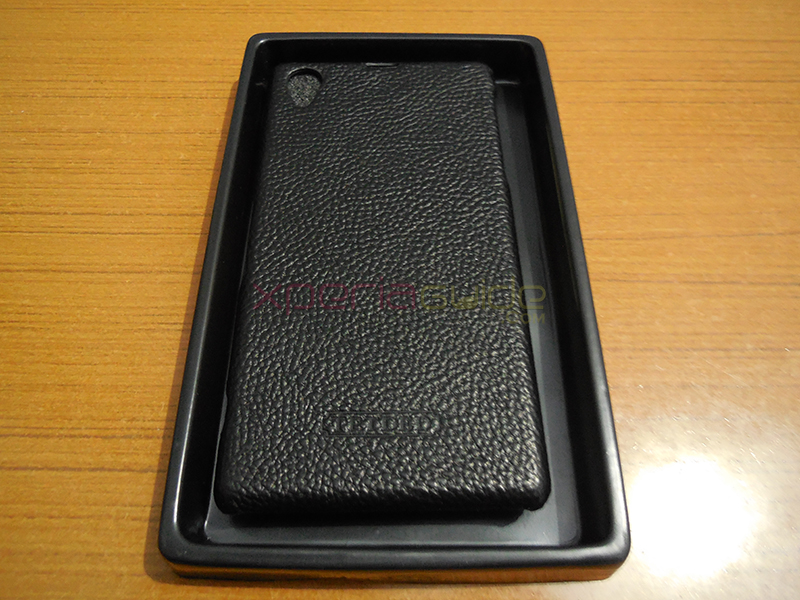 It is very similar to any other hard-shell back case except that it's back is framed with genuine cowhide leather ( handmade ). Thick grain texture is given at the back of case with perfect bumpers around each corner.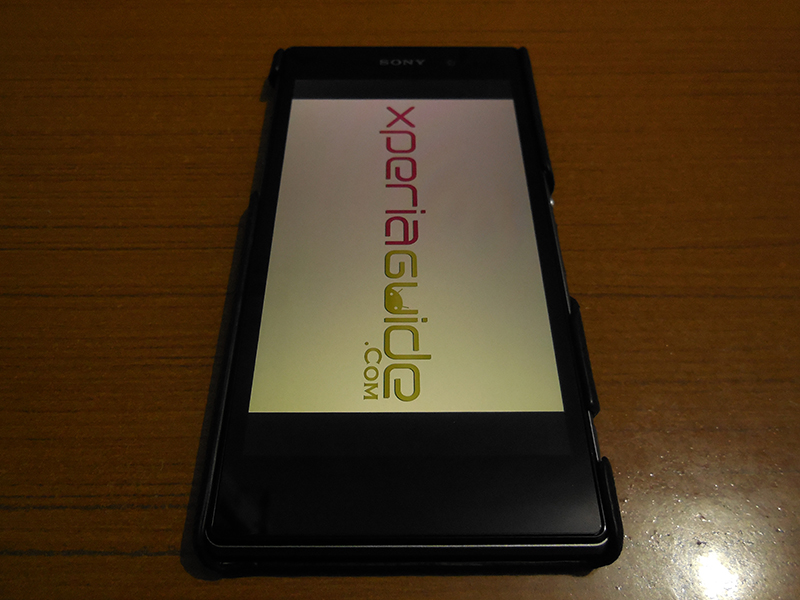 Accessibility 
At the right side of  Xperia Z1 hard-shell back case framed with Leather from TETDED external camera shutter button, power button, volume rocker buttons are exposed while SIM card slot it covered by the case.
On the left side of case, Micro SD card and USB slots are exposed while unfortunately magnetic charging slot is covered up, so you can't put it on Sony Dock DK31 or connect Sony EC21 magnetic charging cable while case is on
At the bottom, speaker grill is well exposed.
3.5 mm headphone jack port is well seen with case on.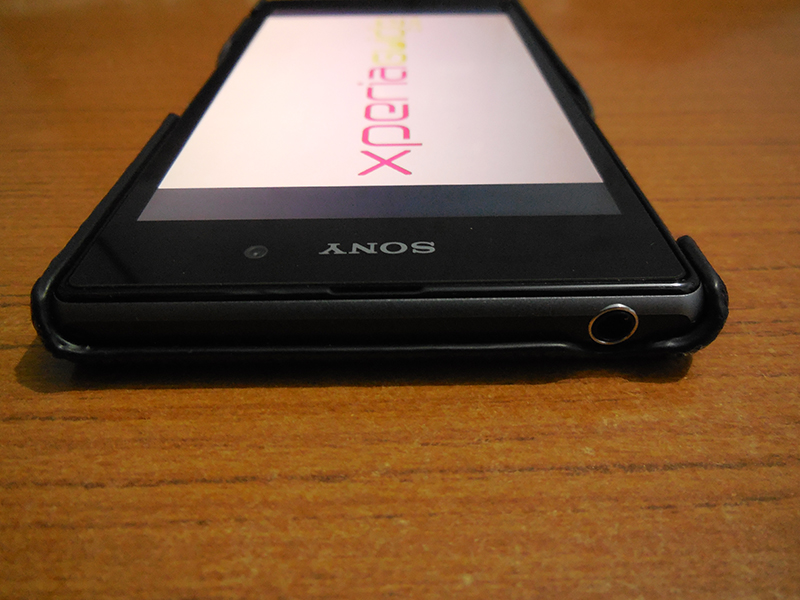 Camera lens opening in the case and secondary microphone opening is at the perfect place.
Pros
High Quality Leather Framed back ( handmade ).
Tough Build.
Solid Back case.
All ports are well accessible.
Covers phone fully.
Not so bulky.
Cons
Magnetic charging slot is covered up so can't be accessed while case is on.
EC21 magnetic charging cable can't be used.
Can't be used on Dock DK31.
If one doesn't use Dock DK31 or EC21 cable to charge his Xperia Z1, then Xperia Z1 hard-shell back case framed with Leather from TETDED is one of the best available in market.
Thanks TETDED for sending us 🙂 Check out the listing of TETDED Xperia Z1 Back case here. Have a look at all available 9 colors.
If you have already used this case, or using another hard-shell back case for Xperia Z1, let us know. Drop your comments below, do you like the case…