The latest rumored sensation from Sony Mobile, Xperia Z1S aka Xperia Amami or Sony D5503 is seen again, this time along with elder sibling Xperia Z1. Xperia Z1S Amami photographed besides Xperia Z1 showing the display comparison of both phones. With a first look you can say that display on Xperia Z1S looks a little less bright than Xperia Z1 but what if the brightness level is low on Xperia Z1S than Xperia Z1, we don't know that yet.
User at Digi-Wo who posted this pic says that Xperia Z1S may use IPS Display ? What Sony using IPS display for their next flagship device and ditching TFT panels, that's kind of Wow..!!! Well it certainly is a rumor or you can say the concerned tipster's speculation regarding IPS display don't take it seriously for now. As Xperia Z1F uses same display as Xperia Z1's so IPS is least expected so far on Xperia Z1S also.
Check below the pic of Xperia Z1S Amami photographed beside Xperia Z1. The Most Clear pic of Xperia Z1S yet.
*Click on Pic to ZOOM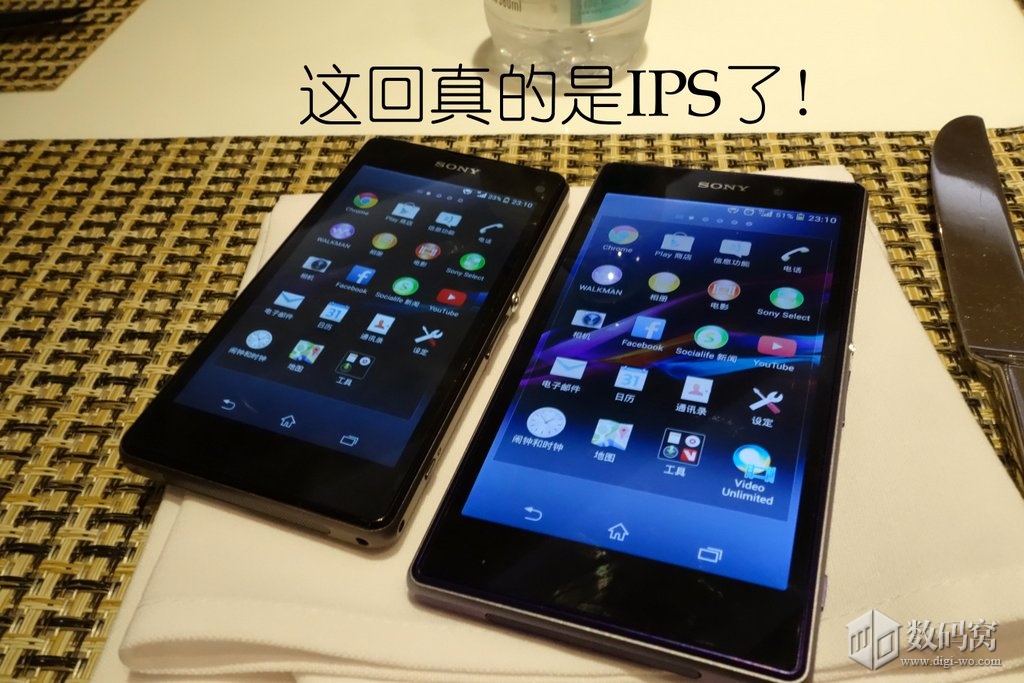 A day ago we saw Xperia Z1S real images leaked running Android 4.3 14.2.A.0.205 firmware, confirming Sony D5503 Model Number and on old UI just like android 4.2.2 in Xperia Z1. This new leak has created more sensation this time regarding display screen build.
Would you like Sony to use IPS display this time as they been using TFT panels from a long time, many Xperia Z1 users are complaining about poor display calibration on it as Yellow hue issue, so it would be better if Sony comes out this time with a great display screen.
Let us know what do you think…
Thanks Ben 🙂