Everyone who has decided to create a website for the company, to launch an online-store, sooner or later faces the question – who should be entrusted with the development? Of course, the first thing that comes to mind is to turn to a web development agency for help. Also, there are many such companies on the market now and in recent times it sometimes seems that they grow like mushrooms after rain. You have only to make a choice! 
But in most cases, the high cost of agency services scares customers and leads them into great confusion. Especially if these are novice entrepreneurs or startups that have a limited budget and a vague idea of ​​what tasks their site should perform.
Then the idea comes to turn to a freelancer developer – a specialist who works remotely, outside the company. He can carry out tasks at home, in coworking and any other place convenient for himself. Also, now cooperation with outsourcing specialists is becoming increasingly popular. Why not?
What does web development include?
You must understand that website development is a multi-level process, which includes the required steps. This is the development of the architecture of the site, depending on the tasks, writing copywriting, web design kitchener, web development, testing, etc. You must coordinate each of the steps to get a product that matches your requirements and vision.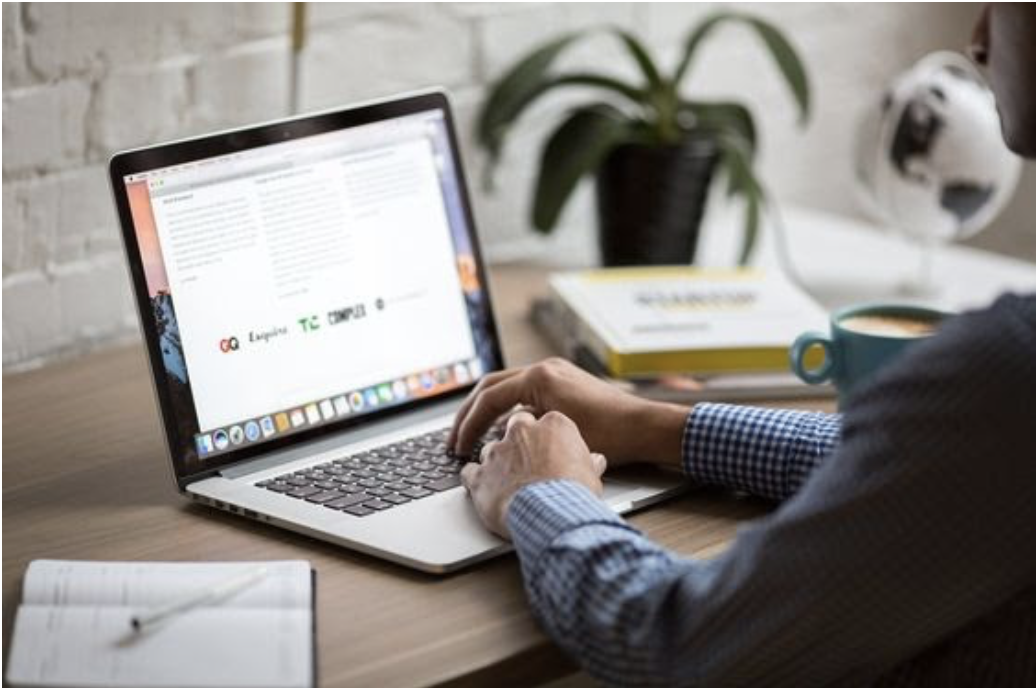 Who in this case is better to cope with such a difficult task – a freelancer or a web development company? To make it easier for you to make a decision, Brights company has analyzed the strengths and weaknesses of cooperation for web development process with each of them. The choice is yours.
Freelance Developer: what should you look for?
Freelancers are different. These may be experienced specialists who previously worked in the company, but switched to a remote work format for some reason. Also among freelancers, there are many beginners without experience in web development and just amateurs who have passed several specialized courses and are already declaring their "high professionalism". 
What should you do in order not to make a mistake with the choice? We recommend that you pay attention to the following points:
Portfolio availability. Ask the freelancer to provide examples of completed projects. No matter how beautiful words a specialist describes himself, it is better to look once at what he is capable of doing. Also, if a freelancer works on any thematic platform, you can read reviews of customers who collaborated with him. 
Cost of services. If a freelancer sets the price for his services below average, this is an occasion to think about the level of his technical training. Since the services of web development specialists with a high level of competence, a priori cannot be cheap. 
Interest in your project. This aspect can be seen in communication with you as a potential customer. If at the time of negotiations on cooperation, the freelancer forgets to respond to messages, calls, does not show interest in the project, we recommend that you refuse to partner with such a specialist.
What are the benefits of a freelancer?
Low cost of services. A freelancer for developing a site puts a price 4-5 times less than the company. This is a key advantage why customers prefer freelance professionals. This is a great option for those who want to save money. But what quality the final product will have is a matter of professionalism and honesty of a freelancer.
Specialization. As a rule, remote web developers specialize in a particular type of work. If you need a project that is functionally different from the examples presented in the portfolio of a specialist, there are risks that he will not be able to cope with the task.
Convenient schedule. Freelancers are not tied to time, so if your project deadline is on, you can agree to work overtime.
What are the disadvantages of working with a freelancer?
Big risks. A freelance developer can work on many projects at the same time. He himself prioritizes the implementation of tasks, so if your project is not profitable and promising for him, you can wait "several winters" until your tasks are realized. In addition, freelancers have a habit of disappearing as soon as difficulties or misunderstandings arise in communication with the customer.
 Difficult in controlling. Freelancers work when it suits them. It can be night or early morning, so your working hours may not coincide. Also, it will be difficult for you to make sure that at this moment the specialist is performing your task, and not doing several other projects at the same time. Also a big pain and the problem of cooperation with a freelance developer is a violation of the project deadline. Often, experts incorrectly calculate the time to complete tasks, so the deadlines for the project are broken.
Low level of quality. Finding a bona fide freelancer is quite problematic. Mostly free specialists are interested in making a profit for themselves, so they want to turn in the project as quickly as possible and often do not pay due attention to details. Also, after launching the site, the freelancer may disappear and you will have to look for a new specialist to solve technical issues on the website.
What are the advantages of a web development company?
Reliability. Web development companies are interested in working with customers and building long-term relationships. Reputation is important to them, so they pay great attention to the quality of the tasks and the project as a whole. They provide a full range of services, they are always ready to provide technical support and advice on issues that interest you.
A team of professionals. A whole team of specialists working on your project is responsible for the quality performance of tasks at their development stage.
Management. In the development company, project managers coordinate the work of specialists, adherence to deadlines and maintain constant communication with the client. Thus, developers are not distracted by the decision of organizational issues and are fully engaged in the implementation of tasks.
What are the disadvantages of a web development company?
High cost of services
This is probably the only drawback that stops customers and makes them think. Of course, the services of a web development company will cost many times more than the services of a freelancer. This is obvious, since the price includes payment for the work of qualified specialists, maintenance of equipment, office space, etc.
Software company vs Freelance for web development: what to choose?
Of course, everyone has the right to make a choice that is more beneficial to him. We are not campaigning. But you must understand what is important for you – time-saving, product quality or an incomprehensible result, but at the low, very attractive price that freelancers offer.
We believe that a functional site a priori cannot be cheap, because this product is more than a "beautiful picture" and the ability to send your order to the basket. This is the experience, qualifications and ongoing training of employees who make the product functional and user-friendly. You can hire them to make sure that the site is a prospective product that will pay you back several times in the first months after launch.