Online casinos aren't the first place you would think of to look for examples of innovative technology, yet gaming sites are a hotbed of creativity. It's partly down to the fact that the iGaming industry is hugely competitive, and the fact that casinos must license games from software developers. In short, at the developer level there is a kind of arms race to get new innovations on to the market.
The games have come along way in the 21st century, and innovation has arguably accelerated over the last decade. Below we are going to look at five examples of incredibly innovative slot games that harness different parts of the tech spectrum to build the present and future of online casino gaming:
DC Superheroes Slots – Launched by Playtech in 2016
Starting, not with a single slot, but a range of games established through a partnership between Playtech and Warner Bros. Games like Man of Steel, Wonder Woman and Justice League are designed to tie in with DC movie releases, whereas new games like Superman Comics, which was recently launched at slotsheaven.com, offer developers a blank canvas to explore the DCEU. While these games are cited as an incredible feat of branding, it's the range of bonus features and special features that sets these games apart. Incredible creativity.
Mega Moolah – Launched by Microgaming in 2006
Is Mega Moolah an example of incredible tech, or the beneficiary of a stampede of popularity? The game basically revolutionised what it meant to offer a progressive jackpot, paying out individual prizes of over $10 million on several occasions. The key to Mega Moolah's popularity is that the big prize can be won for very small stakes, but the fact that the game is linked across different casinos in different countries harnesses the power of collective gameplay. About 1% of each wager goes into funding the top prize; because the game has a global audience that means, huge jackpots are the norm for Mega Moolah.
Starburst – Launched by NetEnt in 2013
We spoke about DC slots above, which arguably have more in common with DC video games than a slot like Starburst. The NetEnt slot is incredibly simple, featuring no major bonus games or extra features. However, it is something of a trendsetter because it ripped up the rulebook in terms of how a slot's mechanics should be designed. The payline structure paved the way for a new generation of 'cluster' slots that have no reels and columns of symbols. Even today, Starburst is still one of the most popular slots in the world.
Bonanza Megaways – released by Big Time Gaming in 2016
How many ways to win should a slot have? The team at Big Time Gaming believe that having over 100,000 different winning possibilities per spin is just dandy. Bonanza has become so successful that BTG has now patented and licensed its Megaways technology to other software developers. It's an incredible feat of math to see the sifting reels provide so many combinations, and the games are potentially very lucrative.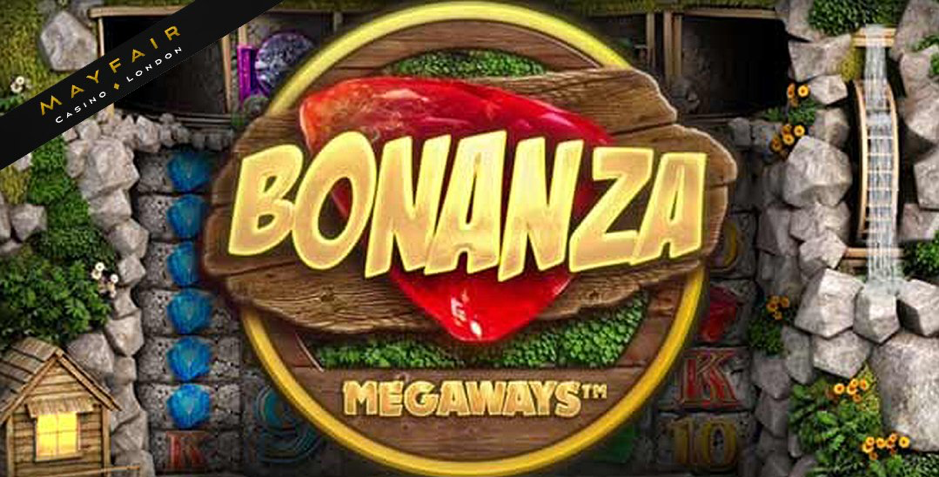 Buffalo Blitz Live – released by Playtech in 2019
An interesting addition to finish this list, because the game is but a hint of what is to come in the future of online casino. Buffalo Blitz is a popular slot in its own right, but the launch of the game through a live dealer studio gives an insight into where casino operators believe the industry is going. Players play the game collectively with a live stream coming from a Playtech studio. When one player wins, everybody wins – it's that simple. More importantly, however, Buffalo Blitz Live shows us that playing online casino games from home can be as social as going to a land-based casino. Expect this concept to be massive in the 2020s.