Google announced Android M yesterday at Google I/O 2015 and developer preview images have already been shared for selected Nexus Devices. It was found that Android M supports dark theme system UI along with the light theme and now another very interesting striking feature has been discovered.
Android M supports "Mult-Window Mode", yes exactly like we saw "dual window mode" in LG G4. Under developer options, there is an option "Multi-Window mode", activating which you can keep multiple activities on screen at the same time.
Android M Multi-Window Mode
After activating multi-window mode on Android M, select the task layout and then from "recent apps" button tap on the "icon" visible on the name bar of every app opened to set 2 apps/settings in multi-window mode.
Check out the Android M Multi-Window mode preview below.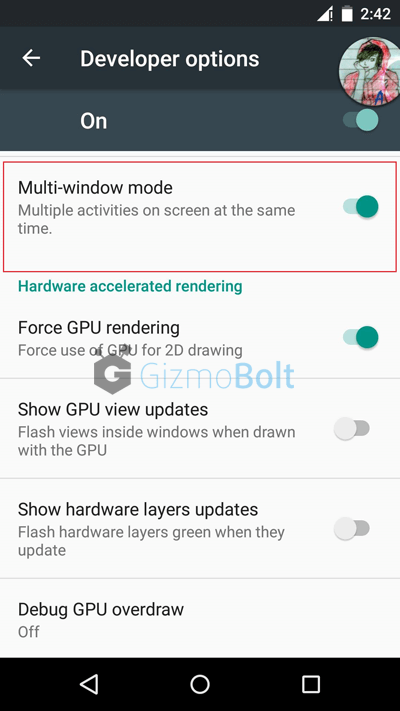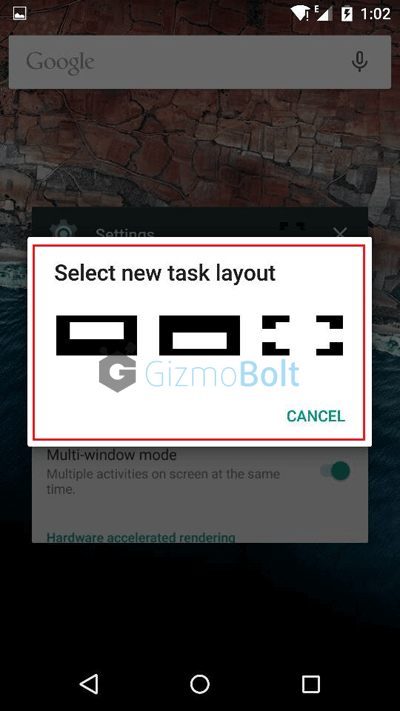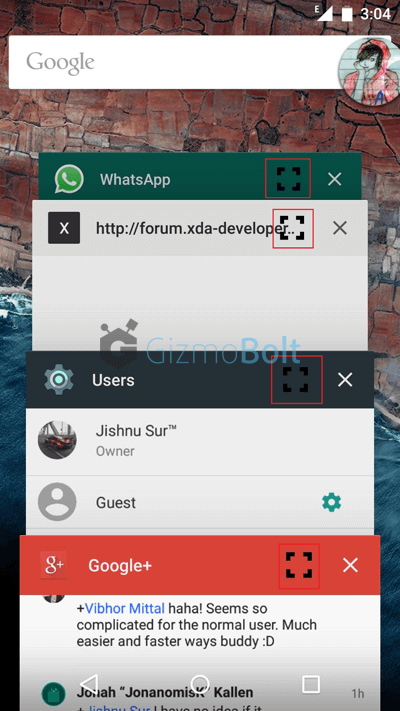 Check out below we have opened Google Chrome browser and Messenger app at the same time on the same screen.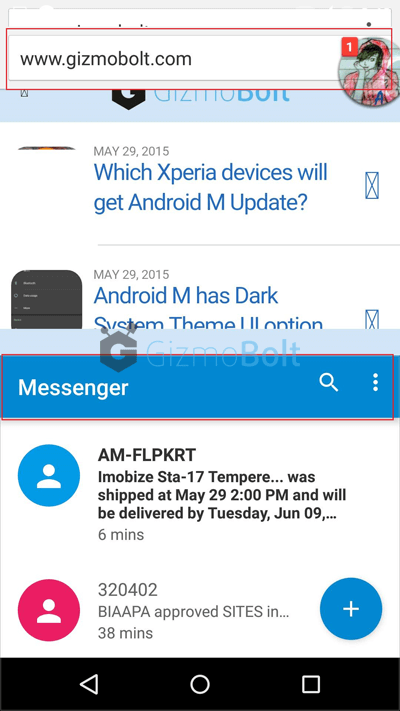 Check out here our discussion on which Xperia devices might get Android M update in future.
Like the multi-window feature, let us know? Drop your comments below.
Thanks for the tip, Jishnu Naparajito Sur!