Xperia Z3 has been in news for some time now and today real pictures of Xperia Z3 L55t ( Chinese version of handset, prototype version ) are leaked. Global variant of Xperia Z3 D6653 screenshot showing MSM8974AC Pro Snapdragon 801 processor was leaked a few days back along with a pic of Xperia Z3 Compact beside it.
What we have got now is Xperia Z3 L55t running android 4.4.4 update 23.0.G.0.98 firmware. By looking at pics it is seen that Xperia Z3 follows the same signature Omni-Balance design like Xperia Z1 and Xperia Z2. MSM8974AC Pro Snapdragon 801 processor is confirmed running at 2.5 GHz on Xperia Z3 now. It also shows 20.7 MP Sony G Lens, used in Xperia Z1, Z2. Screen size is still unknown but it seems same 5.2″ display as like Xperia Z2. We do noticed that primary microphone might be present at lower bezel of the phone and hearing speaker at top bezel, so where is notification light ? Is Xperia Z3 coming with a notification light at bottom ?
Xperia Z3 L55t Real pictures
Below you can see pics of Xperia Z3 L55t courtesy of Weibo & Digi-Wo. By looking at last pic it is clearly visible that it is a leak from inside Sony as you can warning at back of phone.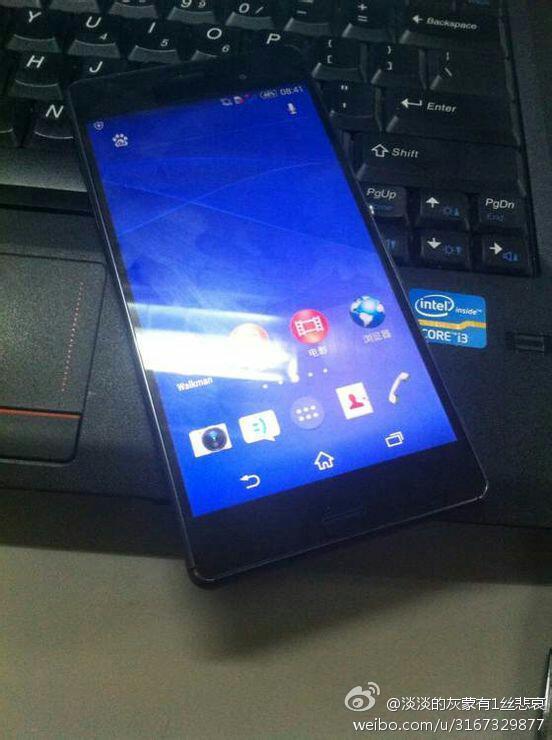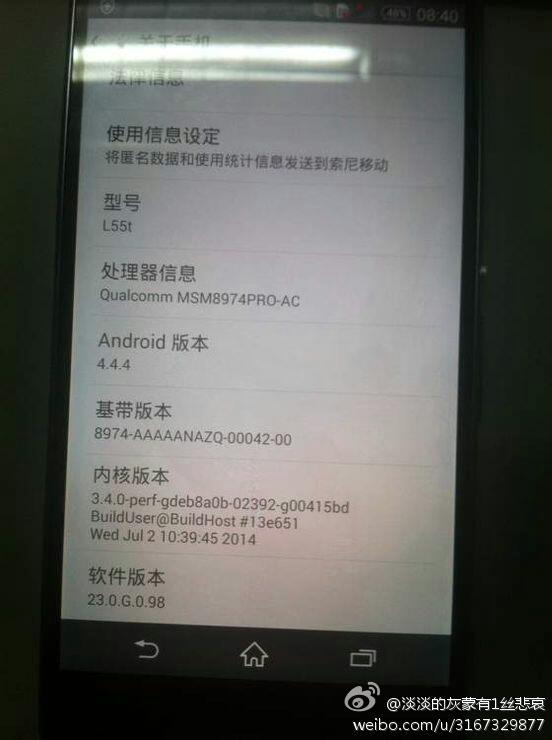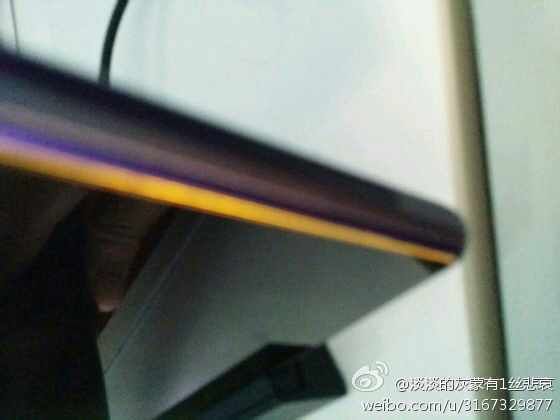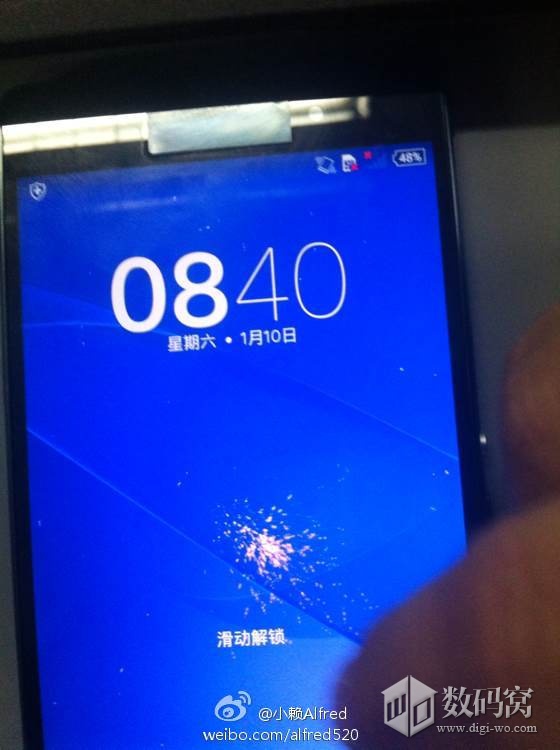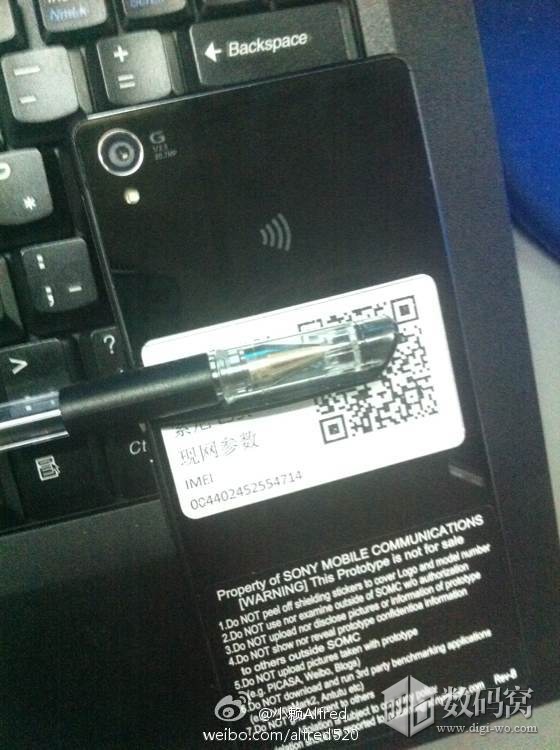 The only question which came to our mind after seeing above Xperia Z3 L55t leaked pics that are we seeing any innovation from Sony now. We have same camera lens here, same design isn't it is old boring since we saw Xperia Z1. What do you think guys, let us know. Drop your comments below.
Thanks Rimas for the tip!