Are you a fan of DC and Marvel Comics, do you like Superman, Batman, Joker, Iron Man and all those super heroes and super villains which you have seen in movies and comics ? Well now you can put them altogether in boot animation of your device. Ronald Valdes has created a flashable zip file ( boot animation created by Brian Roberts ) of the animation created by British graphic designer Christian Tailor.
DC and Marvel Comics characters boot animation can be installed on any rooted android device. You get superheroes and super villain characters from the comics in a very well designed boot animation and resolution. It worked great on our Xperia Z1 and Nexus 7 2013.
DC and Marvel Comics characters boot animation
Download the marvelboot.zip file from below link and flash it in recovery, reboot.
Download marvelboot.zip
You can also install it manually by extracting the zip file in a folder then replacing the bootanimation.zip file present in the folder from one present in system/media folder, set permissions rw- r– r– and reboot.
To do above method, follow these steps.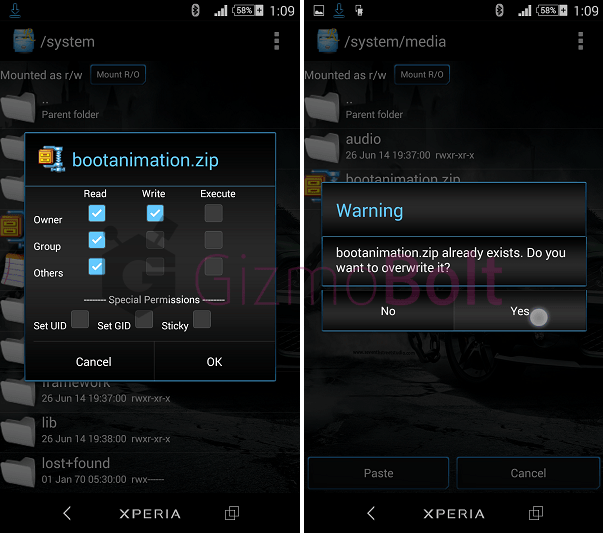 Install above boot animation on your device and let us know if you liked it.
Drop your comments below.
via – Android Authority, Google+