Sony's MWC 2015 press conference is scheduled on 2 March and when Sony is busy posting the teaser of their MWC event and the devices to be launched, we are seeing leaks coming regarding Xperia M4 Aqua and Xperia Z4 Tablet coming frequently now.
Earlier today a red Xperia M4 Aqua and a black Xperia Z4 Tablet was snapped which confirms the existence of both devices and that they will be launched at MWC 2015 event for sure.
Xperia M4 Aqua
Xperia M4 Aqua looks very similar to Xperia Z3 from back and front. You can see the new Wi-Fi, Signal icon on the status bar, new navigation keys, material design Sony Sketch app and flat Sony message and call app icons all from Sony's Android 5.0 Lollipop firmware.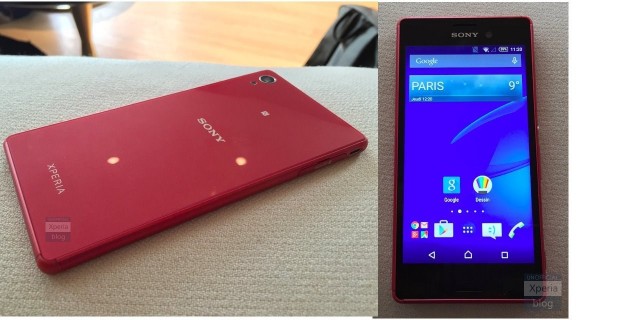 Xperia M4 Aqua is expected to feature 5.2″ 720p HD display, 2 GB RAM, 13 MP rear camera, 5 MP front cam, S610 processor SoC, 16 GB ROM.
Xperia Z4 Tablet
Xperia Z4 Tablet looks very similar to Xperia Z2 Tablet. Both white and black model of Xperia Z4 Tablet have already been seen in pics now. Below you can see Xperia Z4 Tablet is running Android 5.0 Lollipop. It seems Sony has changed the name of Movies app to Video now.
Black volume rocker button can be seen in the below pic.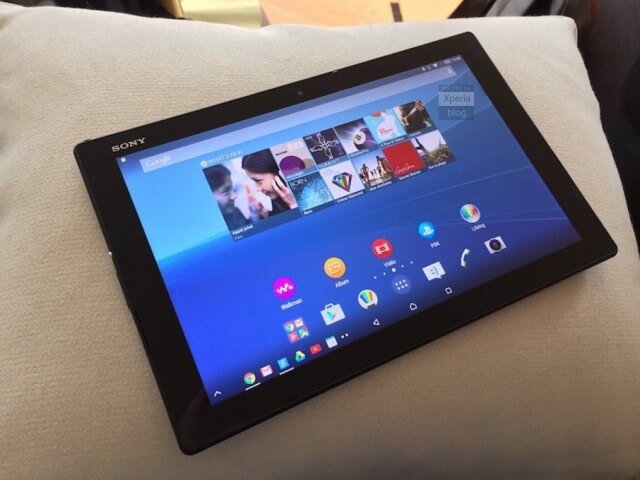 Are you excited for Xperia Z4 Tablet and Xperia M4 Aqua, let us know. Drop your comments below.
Source – XperiaBlog