Sony Mobile has just tweeted the second teaser for upcoming MWC 2015 event with tagline "Get ready to make a splash" just after a day when they first teased Xperia Z4 Tablet with caption "Slimmer. Lighter. Brighter". "All will be revealed on 02.03.15."
Sony posted a screenshot (possibly the homescreen) from the device (possibly to be launched at MWC 2015) with clock ticking at usual 10:35, splashed with water.
Get ready to make a splash
As per the leaks seen till today it seems Sony will definitely launch Xperia M4 Aqua and Xperia Z4 Tablet at MWC, both having IP68 water resistance certification.
Below is the Get ready to make a splash teaser pic posted by Sony on Twitter.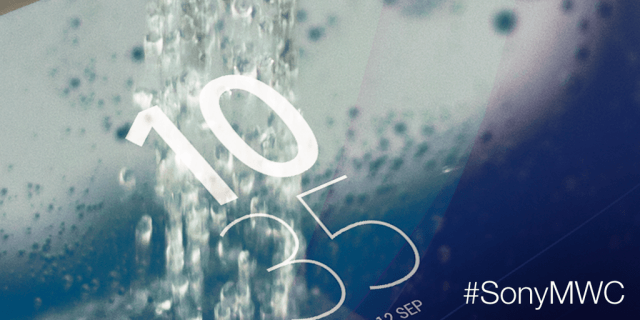 No detailed info about Xperia Z4 Tablet specification is available right now but earlier Sony posted that Xperia Z4 Tablet will have stunning 2K display combined with the latest ultra fast processor and industry leading battery performance.
Sony has already launched Xperia E4, Xperia E4 Dual and Xperia E4g as the low end devices for Q1 2015 till now.
Will Sony launch Xperia Z4 or Xperia Z4 Dual at MWC 2015, is a mystery for the time being.
Are you excited for Xperia Z4 Tablet, let us know. Drop your comments below.