Sony has released another teaser for a keyboard which they are planning to launch at MWC 2015, most probably for Xperia Z4 Tablet. Sony posted a pic on Twitter with caption "Are you ready for a new way of working?" which gives a glimpse of keyboard keys and the Xperia Z4 Tablet attached to it.
Sony will also be launching Xperia Z4 Tablet and Xperia M4 Aqua at the MWC, both being water resistant devices which we can infer from the teaser pics released so far.
Are you ready for a new way of working?
As seen from the pic, Sony's new detachable keyboard will have Bluetooth for pairing obviously and could be something similar to Sony BHC52 keyboard (with cover) or Sony BKB10 keyboard which was released for Xperia Z2 Tablet.
Tablet attached to keyboard in pic seems very thin.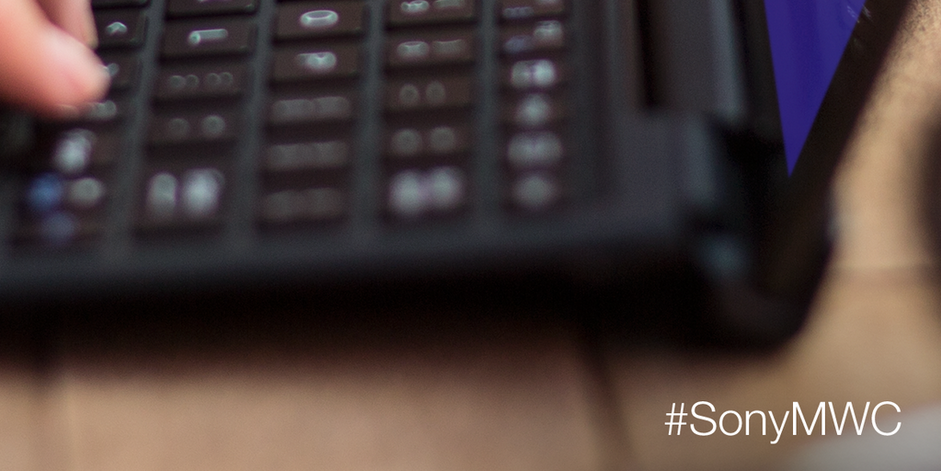 Sony Xperia M4 Aqua is expected to feature 5.2″ 720p HD display, 2 GB RAM, 13 MP rear camera, 5 MP front cam, S610 processor SoC, 16 GB ROM.
No detailed info about Xperia Z4 Tablet specification is available right now but earlier Sony posted that Xperia Z4 Tablet will have stunning 2K display combined with the latest ultra fast processor and industry leading battery performance. Xperia Z4 Tablet will have PS4 Remote Play compatibility.
It's finally 2 March today and Sony will unveil new Xperia devices, just wait for the day, we will bring hands on Xperia M4 Aqua and Xperia Z4 Tablet from MWC 2015.
Are you excited ?