Mobile World Congress Event is near now, it is scheduled between 2-5 March 2015 in Barcelona. Sony's MWC Conference is expected to be on 2 March as revealed now. Recently at CES 2015 Sony launched stainless steel edition of SmartWatch 3, Sony NW-ZX2 Walkman and Sony stated the timings of Android 5.0 Lollipop update release.
Sony Mobile Communications AB, Sony Europe Limited and Sony Developer World will be present at MWC 2015 event. Last year we saw flagship Xperia Z2, Xperia Z2 Tablet, Xperia M2 coming at MWC 2014 event but what is expected this year, let's see.
Sony's MWC 2015 conference
Exact timing of the Sony's MWC press conference is not out yet but the hall and stand numbers where Sony will be holding its press conference is up now.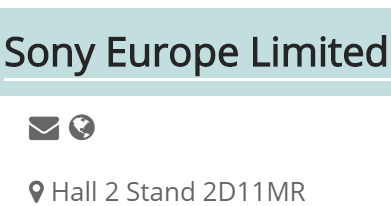 It is in rumors that Sony may not be launching its flagship device for year 2016 (H1) at MWC 2015 to maintain its new 1 flagship device per year strategy, but how true this is, it will be revealed at MWC 2015 event only.
Xperia Z4 and Xperia Z4 Ultra have been in rumors, can we expect any of the device at MWC 2015, chances are very less but if not any flagship device, will Sony go with some mid end device; questions arises. It is also in news that Sony is planning to cut a bit of its smartphone business, in that circumstances where does Xperia lineup stands.
What are you expecting from Sony at MWC 2015 ? Let us know, drop your comments below.