We saw a few days back 17.1.A.1.2 firmware ftf getting leaked for Xperia Z2 which was the latest available Android 4.4.2 KitKat build until yesterday when a new 17.1.A.2.36 firmware was certified for both Xperia Z2 and Xperia Z2 Tablet on PTCRB. Apps and Framework related to new Xperia Z2 17.1.A.1.2 firmware have already been shared so the cross development for new Xperia Z2 apps have started again.
XDA dev niaboc79 has ported the new Xperia Z2 Home 6.2.1.A.0.5 launcher and home widgets along with latest Xperia Z2 Themes. Working on android 4.3 running devices. You need root on your device, custom recovery installed and install SuperUser Mod. Except Xperia Z1 users, all look here to install SuperUser Mod on their devices.
Xperia Z1 users running stock android 4.3 14.2.A.1.136 ROM, flash the below mentioned SuperUser Mod first via recovery.
Download Z1_SuperUser_MOD_4.3_136.zip
Backup your original files before trying any new mod, doing anything wrong can result in bootloop or other errors. Proceed at your own risk.!
Download the below mentioned zip file which has new Xperia Z2 Home 6.2.1.A.0.5 launcher with new themes and home widgets. Flash the zip file in recovery.
Download  Xperia_Z2_Themes_Home_Widgets.zip
Below you can check the preview.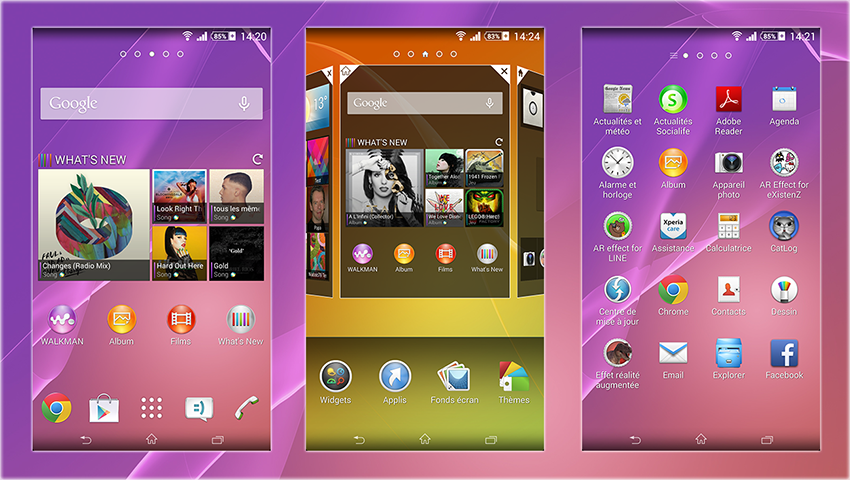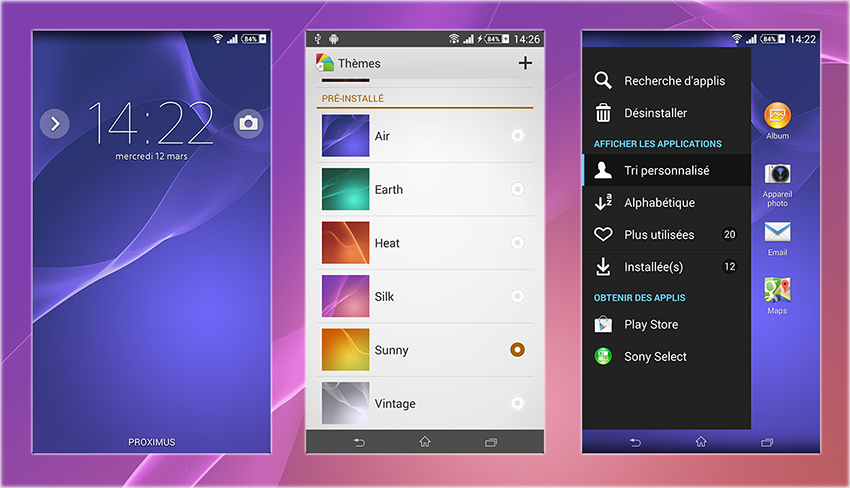 Do try the below Xperia Z2 mods on your Xperia device, if you want.
Xperia Z2 Live Wallpaper 1.0.A.0.9 version for NON ROOTED devices

Install Xperia Robocop custom theme on Android 4.3 devices
Try the above new Xperia Z2 apps on your handset and let us know if it worked. Drop your comments below.