Sony introduced new Xperia downloadable themes on Android 4.3 and at present there about 16 Xperia themes available on  Google Play Store out of which only a few are attractive. Developers have started now making custom Xperia themes from Sony Theme engine which need root to install on your Xperia smartphone.
XDA user alone_in_dark has made a new Xperia Robocop custom theme which can be installed on all rooted Xperia Android 4.3+ running devices. Xperia Robocop custom theme will give you new icons, wallpapers, new On/Off buttons, new check/uncheck icons, red black color transition. If installed without root only homescreen and lockscreen wallpaper will change.
Download the Xperia Robocop custom theme apk file from below link and install it like a normal apk on any android 4.3 rooted Xperia smartphone.
Download Robocop.apk | 3 MB
Below you can see the preview of Xperia Robocop custom theme.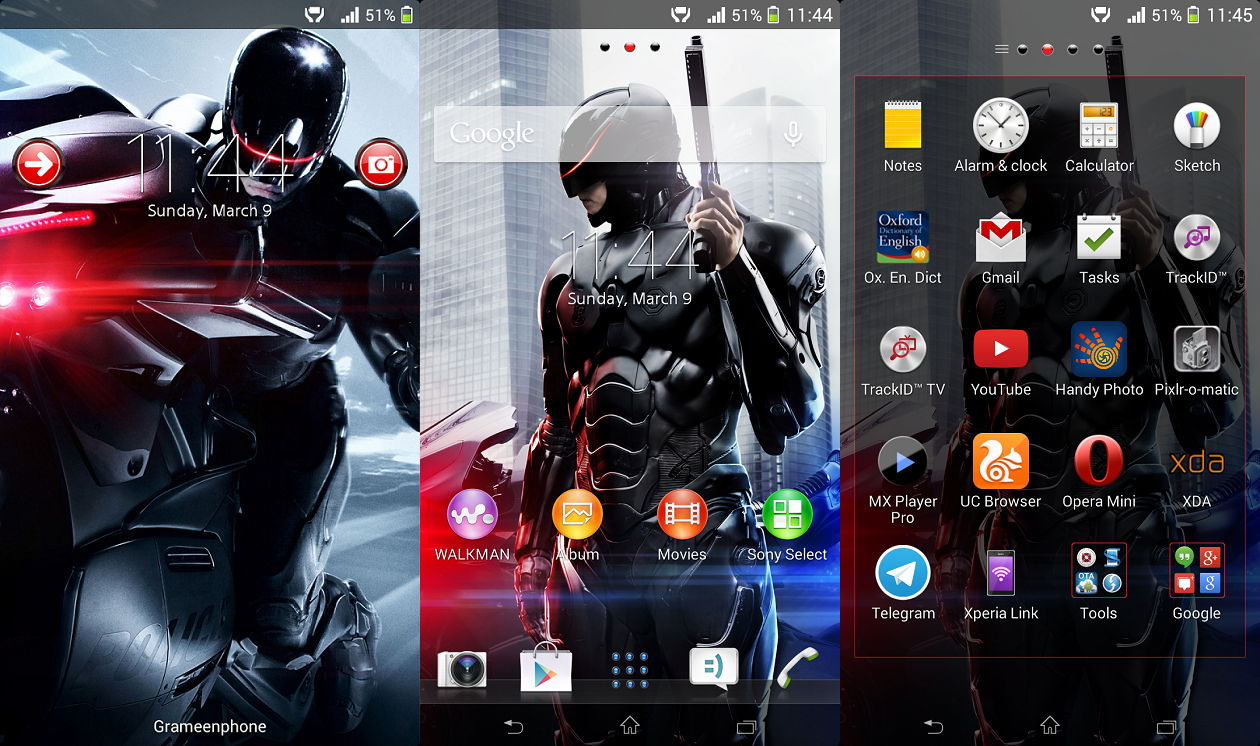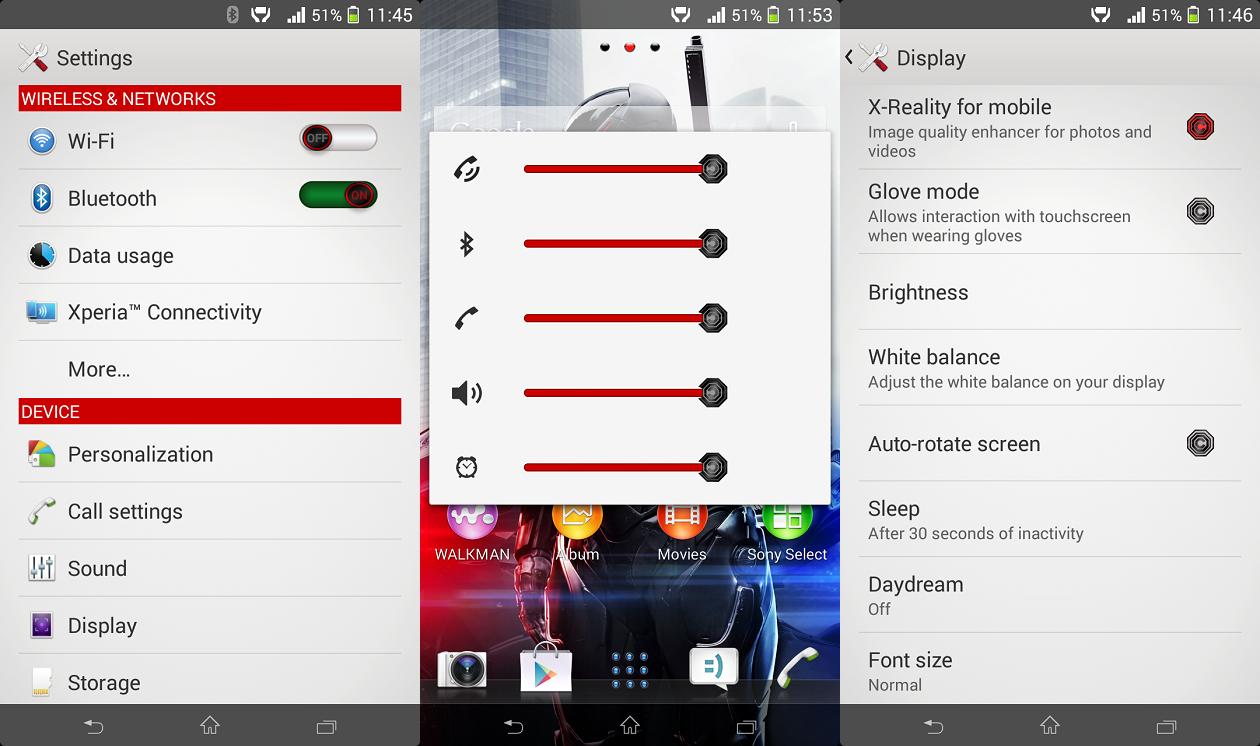 It worked great on our Xperia SP and Xperia Z1.
Try the Xperia Robocop custom theme on your Xperia devices and let us know do  you like it, drop your comments below.