We shared 3 new custom themes yesterday viz. Lamborghini Aventador, Man United, Vintage Sea v1.1 for rooted Xperia users and now today we have brought two more fascinating Xperia custom themes Blacked and Coffee from XDA users dipesh1502 and DaRk-L0rD respectively.
To install above mentioned custom Xperia theme you need atleast android 4.3+ running firmware or a firmware which supports Xperia theme engine and root on your device. Installing on non rooted Xperia device will only change the wallpaper of homescreen and lockscreen, to get the full UI of the theme better install on rooted handsets.
Download Xperia theme Coffee
Brown is the main color of this theme. Download theme apk from below link and install it like normal apk.
Download Coffee_signed.apk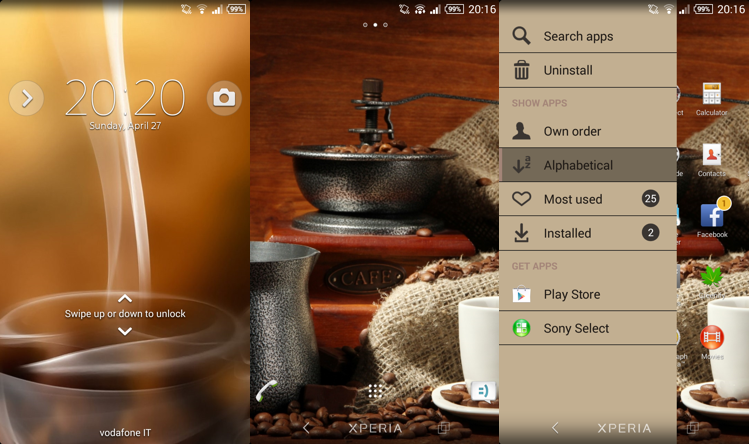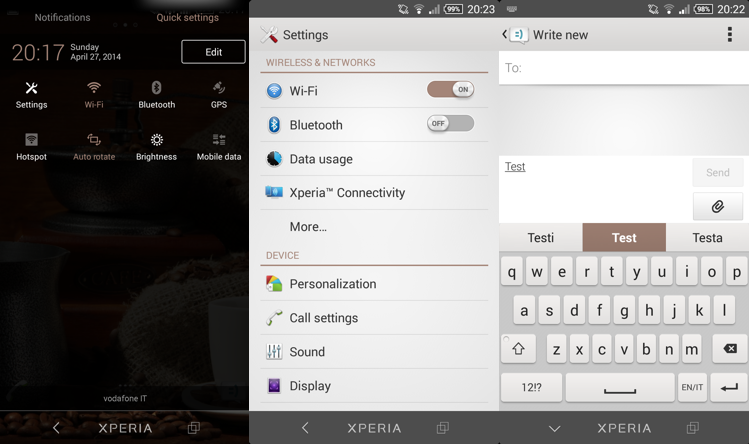 Download Xperia theme Blacked
Black-Red is the main color of this theme.
Download Blacked.apk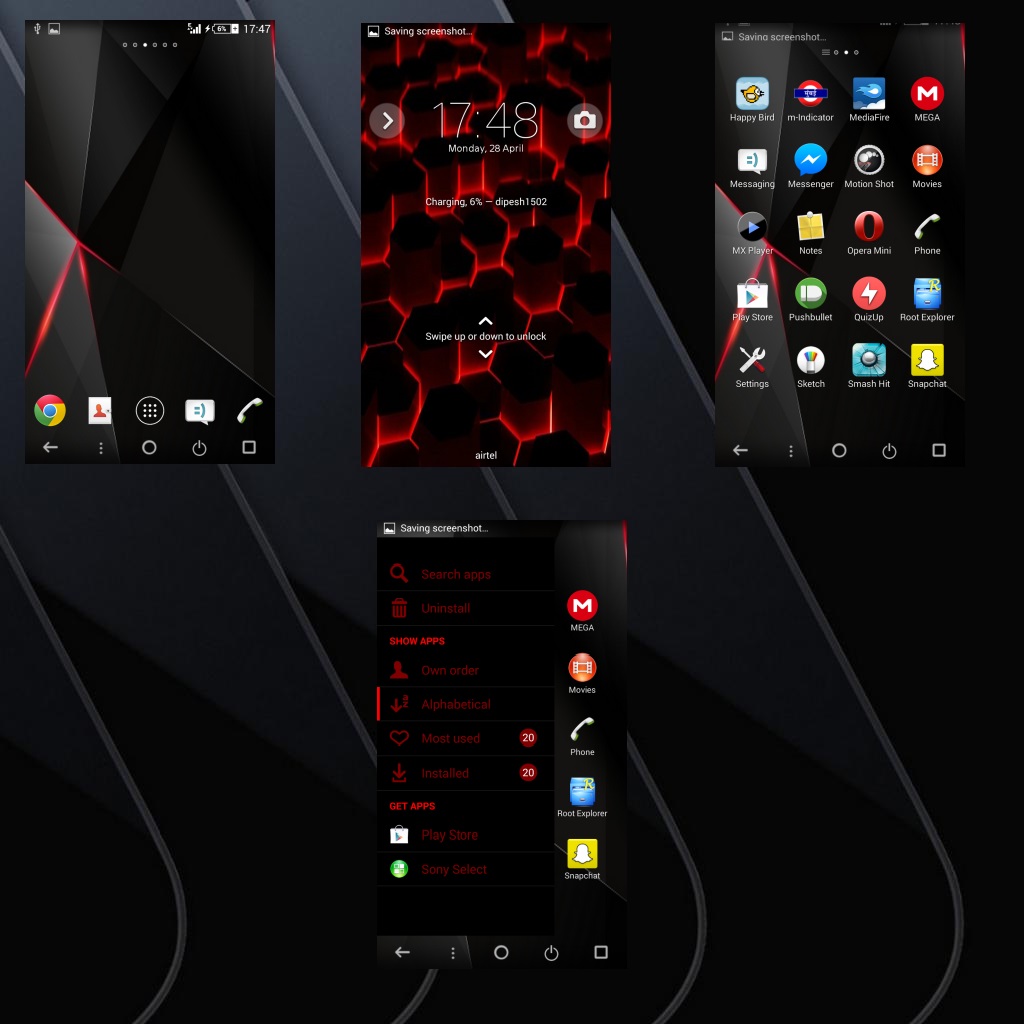 Let us know if above themes works on your device. Drop your comments below.