Sony Xperia users on android 4.3 Jelly Bean and android 4.4.2 KitKat must be already enjoying Xperia themes on their device which allows them to install new Xperia themes from Play Store or install custom Xperia themes on rooted device. XDA user pemell has created custom Xperia Sleek theme for rooted Xperia XXHDPI devices for the time being so it will work properly on Xperia Z1, Z2, Z Ultra, Z etc.
Xperia Sleek theme gives you a feel of stock android on your Xperia device with blue green being the main color of the theme UI. To install you need rooted Xperia device running android 4.3 or android 4.4.2, if installed on non rooted devices only lockscreen and homescreen wallpaper will change.
Xperia Sleek theme
Download the theme from below link and install it like normal apk or push in system/app with correct permissions. Reboot your device after setting the Xperia Sleek theme.
Download sleek_beta1.apk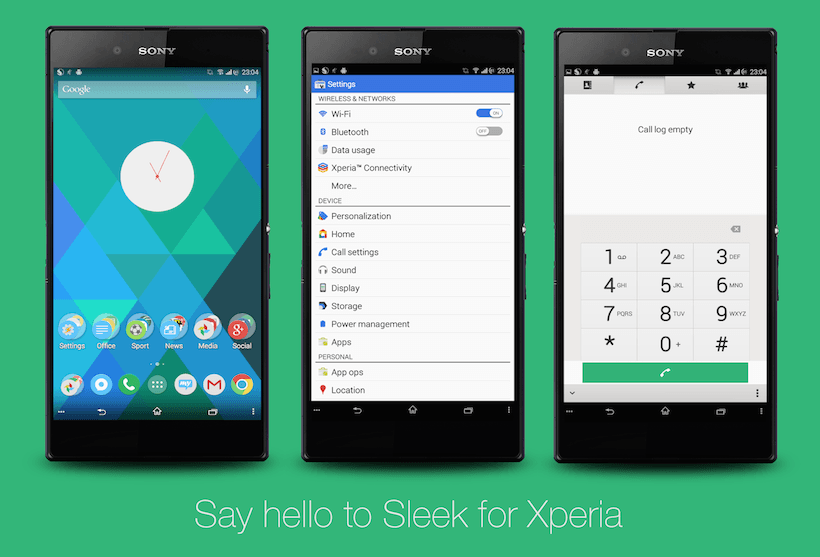 At present Xperia Sleek theme is limited to XXHDPI Xperia devices only and once this theme goes public, more devices support will be added.
Install the above mentioned theme on your Xperia device and let us know if it works well. Drop your comments below.