Till now we have seen Sony D6503 Sirius in various alleged leaks showing it by the side of Xperia Z1, its full KitKat UI, its 4k Video Camera app and 60fps recording in 1080p video mode well just now saw some more clear pics of Sony D6503 Sirius in black and white color, besides Xperia Z1 and Xperia Z where you can exactly compare the dimensions of each phone. As per leaks  Sony D6503 features android 4.4.2 KitKat with a new refreshed Xperia UI, Snapdragon 800 processor MSM8974AB SoC, 5.2″ disply with IPS panel and Triluminos display for mobile, 16 GB onboard memory with 3 GB RAM and 20.7 MP rear cam.
Two pics have been leaked by a tipster from Digi-Wo where he has shown Sony D6503 Sirius in comparison with Xperia Z1 and Xperia Z. If the tipster is to be believed he says "Sony D6503 is Xperia Z2 whose listing will go live in April and it comes with Sony logo no longer printed on anti-shatter film". We can't confirm the exact model name of Sony D6503, for the time being take this info with a pinch of salt 😉
Let's have a look at real pics of Sony D6503 Sirius.
White and Black Sony D6503 Sirius are shown in below pics.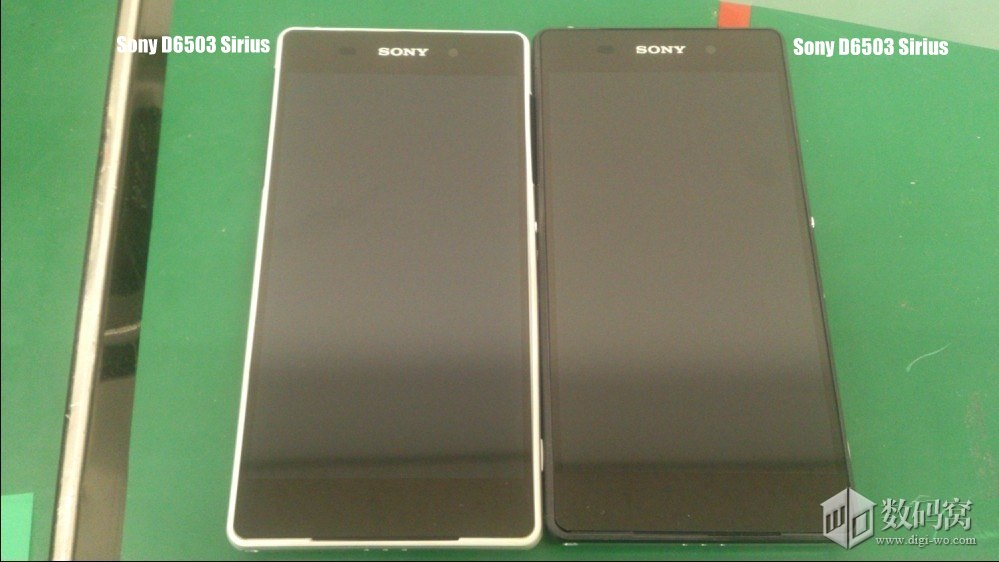 Sony D6503 Sirius vs Xperia Z1 vs Xperia Z Real Pics Comparison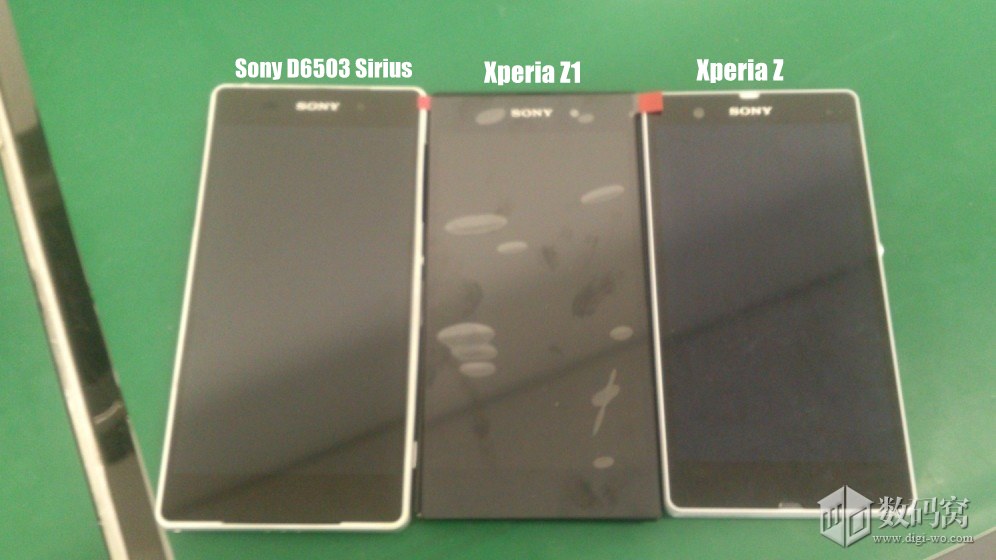 If rumors are to be believed Sony will announce Sony D6503 Sirius and Sony SGP521 tablet at MWC 2014 event on 24 Feb, hope we see them there. Commercial name of Sony D6503 is still under shadow and no leak till now have confirmed that it will be called Xperia Z2, but it will take over the legacy of Xperia Z1 and Sony SGP521 tablet will take over Xperia Tablet Z as new flagship device.
Like the pics fellas ? Sony D6503 is no wonder, it seems just a facelift version of Xperia Z1; we are more interested in knowing about Sony SGP521 that what Sony is holding for a new flagship tablet. Drop your comments below.
Thanks Ben 🙂