Sony Xperia Z1, the latest sensation from Sony's camp right now. At the very right moment it was officially unveiled on 4 Sept at IFA 2013 Berlin, it drew certain criticism and some applause like all new flagship device attracts. Well that's normal, but now as tech reviewers are criticizing it for poor viewing angles and display showing yellow hue, it has become an issue for all Xperia Z1 users. So wanted to know how well your Xperia Z1 is built, is it strong enough to take some fall, let's see.
Xperia Z1 sets in a frame made of aluminium and just like Xperia Z we have here shatter proof and scratch-resistant glass on rear and back side of Xperia Z1 which sets it in a glass-metal casing. It do have a stronger build as when compared to Xperia Z but is it good enough, confused let' see.
Sony Xperia Z1 Drop Test Video
Folks at Android Authority have put up a video which shows Sony Xperia Z1 drop test. First check out the video then we will see what happened to it.
Xperia Z1 was dropped three times during the test. Dropped at a height of around 5 feet. In the first fall on it's back, the SIM card slot flap opened up and the only piece of damage was noticed in top left corner near camera lens which a bit part of glass ripped of.
In the second fall, a vertical on speaker sides, both SD card slot and USB slot flaps opened up and a few scratches on metal casing.
In the third fall, the one on front side of phone, nothing much happened to screen rather then some scratches. Well the build of Xperia Z1 seems great.
But the main question, did Xperia Z1 turn up after falling 3 times ?
Answer is NO…
Xperia Z1 didn't turn on for full functioning but the screen lighted up with blue color and some purple hue on left side, making it nonfunctional.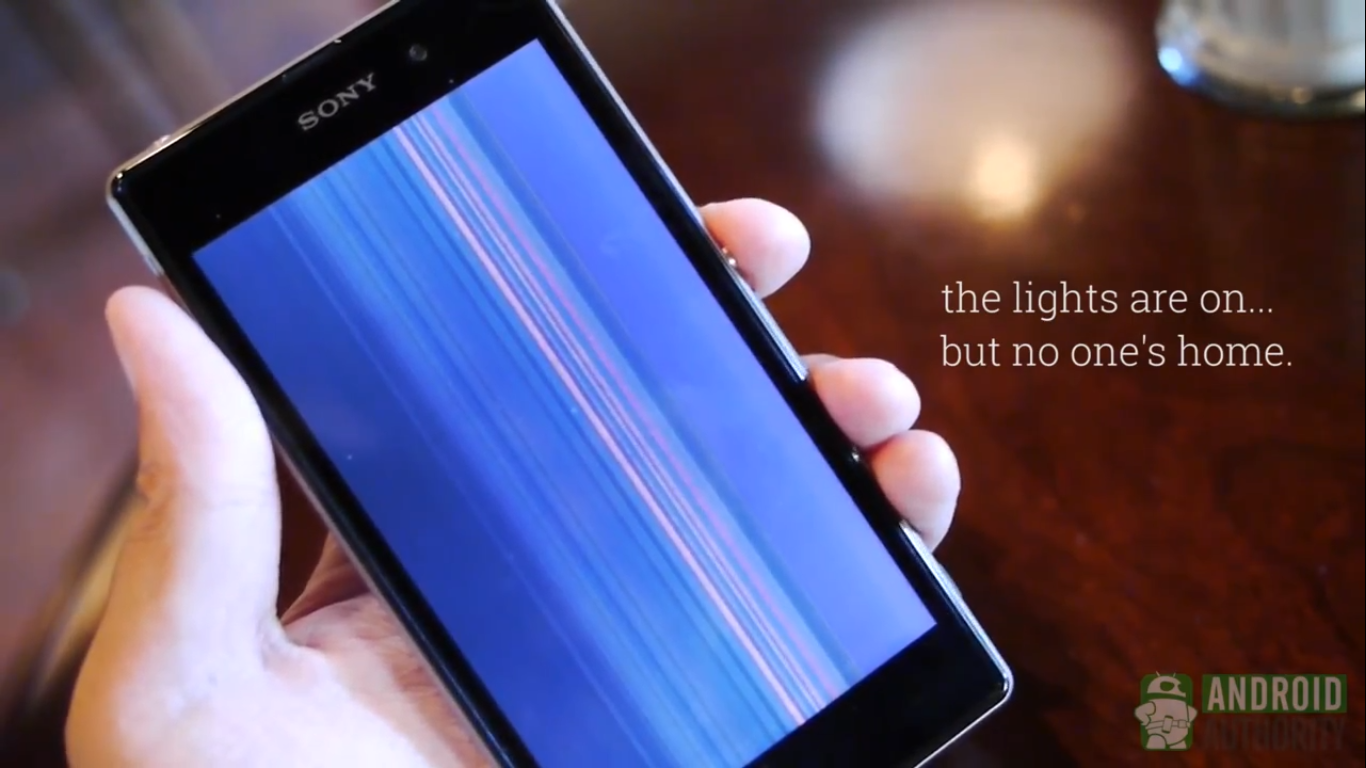 So when it came to the build quality, pretty much satisfied but the most important area of concern that Xperia Z1 working after falls too, unfortunately it fails in that area. Impact must have a great effect on its inner framework.
So guys are you satisfied with it, let us know in comments…
[ via
Android Authority
]