Just noticed a physical hard reset button on Xperia Z1 exactly just like Xperia ZL, SP and Z Ultra have. Well only a few Xperia phones have this physical hard reset button and is of great importance. Under the MicroSD flap we saw a small red button in Xperia Z Ultra and in Xperia SP you see it when back cover is removed at the center bottom side.
Similarly in Xperia Z1, the physical hard reset button lies under the SIM card flap area. You see a small red dot, where "OFF" is written. In case your phone hangs or freezes you can restart it by just pressing it with an object like pen/pencil for a few seconds (3) and then phone vibrates and restarts, it's like another physical power button.
Look at the position of physical hard reset button in Xperia Z1. Below red button is answer to your query " how to hard reset Xperia Z1 ".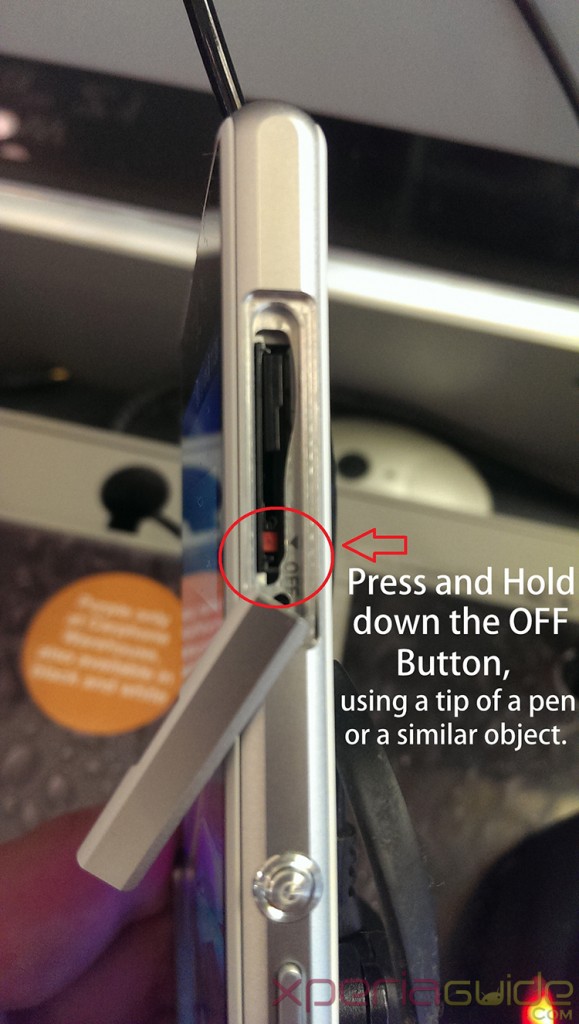 In Xperia Z we use pressing "Power key + Volume up" button for a few seconds and then phone restarts. Well it seems a lot easier to us rather than pressing a physical hard reset button.
What do you think which is more convenient to you, let us know. Drop your comments.
Thanks maverick1103 🙂