Sony Walkman app has been updated to newer 8.5.A.3.3 version over older 8.5.A.3.2 version. Last month Sony put "Xperia Music" app ( version 5.0.A.0.10 ) at Play Store (which was spotted in various screenshots and it is considered that Xperia Music app is going to replace Walkman officially) but now Sony has pulled Xperia Music app from Play Store for the time being.
Walkman 8.5.A.3.3 app update is a minor bug-fixing update only. Previous 8.5.A.3.2 version changelog reads as "you can now on your Android Wear device view songs in synchronized playlist and start playback from any song in the playlist". Walkman app has already got material design UI.
Walkman 8.5.A.3.3 app
Download Walkman 8.5.A.3.3 app from below Play Store link.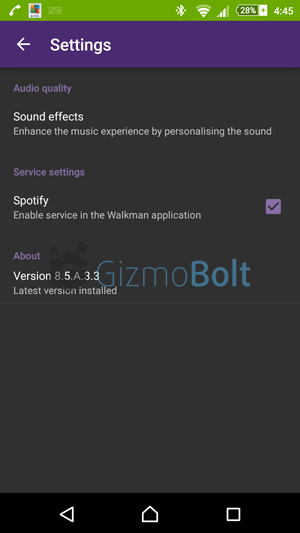 If you are unable to download it from Play Store, use the below link to download Walkman 8.5.A.3.3 apk.

Facing any issues with the app, let us know. Drop your comments below.
Thanks for the tip, XperiaViet!