Sony has updated its Walkman app to newer version 8.5.A.2.10 from older 8.5.A.2.8 version. At present Sony Walkman is the only app among Sony media apps which has full material design UI. Yesterday Sony updated its Movies app to 8.0.A.0.8 version which brought material design icon to the app instead of UI.
Sony Walkman 8.5.A.2.10 app update is confirmed on all Xperia "Z" series handsets and even some Android 4.3 running Xperia handsets. Update brings usual bug fixing and performance enhancement.
Walkman 8.5.A.2.10 app
Walkman 8.5.A.2.10 app update is available from Sony Update Center app, 14 MB in size.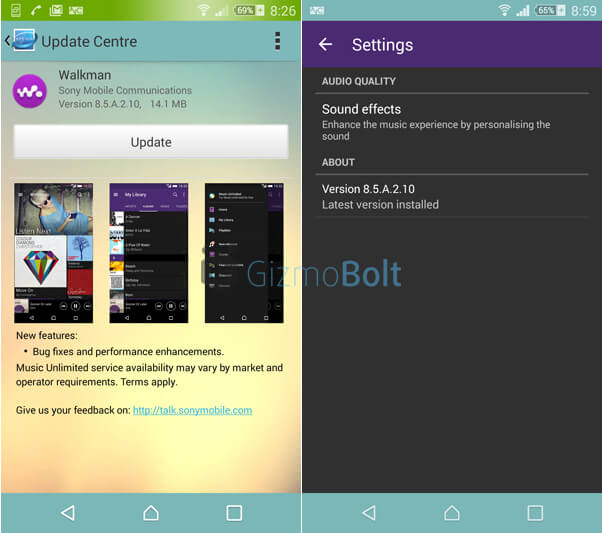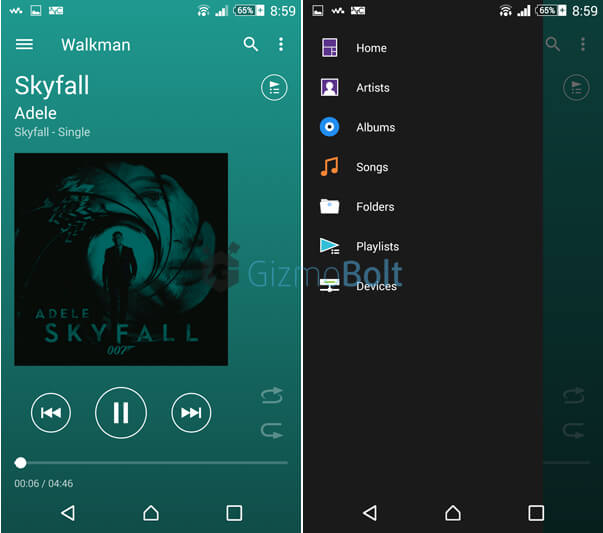 Download Sony Walkman 8.5.A.2.10 apk from below if you haven't got the update yet.
Sony promised that it will roll Android Lollipop update for Xperia Z3 and Z2 users in Feb 2015, like other users we are also waiting for it.
Facing any bugs in updated app, let us know. Drop your comments below.