No matter what Sony has released now android 4.1.2 Jelly Bean 6.2.B.0.211 firmware for Xperia S, SL and Acro S, though it was meant to fix all bugs but it didn't. All the bugs which were present in Jelly Bean 6.2.B.0.200 firmware ares still there in Jelly Bean 6.2.B.0.211 firmware. So Sony just rolled out an update with the different build number nothing more

If you haven't installed the Jelly Bean 6.2.B.0.211 firmware
yet, you can do it manually bu visiting below link.
How to Flash Xperia S, SL Jelly Bean 6.2.B.0.211 World-India ftf file ?
Manually Install Xperia S LT26i /SL/Acro S Jelly Bean 6.2.B.0.211 firmware ftf file – Official Update
Just like before XDA Recognized Developer DooMLoRD has released a Pre-Rooted Xperia S, SL Jelly Bean 6.2.B.0.211 ROM which can be flashed via CWM Recovery. If you want to root the Jelly Bean 6.2.B.0.211 firmware then flashing the above ROM is the best idea.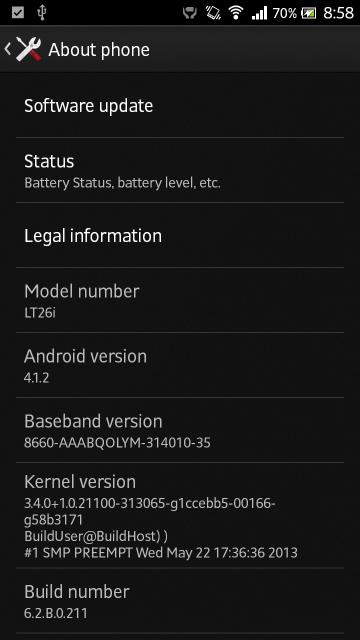 How to flash Pre-Rooted Xperia S, SL Jelly Bean 6.2.B.0.211 ROM via CWM recovery ?
The below mentioned ROM is only for Xperia S and SL. please do not cross flash it on Acro S LT26w. ROM can be flashed on both locked as well as unlocked bootloader phones.
Warnings
It is mandatory to perform a "Factory Data Reset" and "wiping all Data and Cache partitions".
Do get a backup of your old ROM before proceeding to be on safe side.
Take a back up of your data also.
ROM features
You can easily flash "update.zip" via any recovery.
Pre-rooted SuperSU and BusyBox installed.
Working signed stock kernel included.
Download Pre-Rooted Xperia S , SL Jelly Bean 6.2.B.0.211 ROM
Download LT26-DooMLoRD-JB-211_prerooted.zip I 490 MB
MD5HASH: dc13c9cae9ce67a9a37cf8cee20d45ac
Installation Tutorial Guide
Download the above pre-rooted ROM and save it on your SD Card.
Reboot your phone into recovery (CWM).
Kindly check and make sure that /system partition is unmounted.
Now flash the "update.zip" from ROM (Time consuming process).
DooMLoRD has mentioned that during the first reboot, phone will reboot again after the boot animation.
Preceding boot will take more time, it is expected.
You may see "flashing firmware screen" during or after some boot, let is happen, do not interrupt the process in between.
It's done now
ROM will be stabilized after some reboots.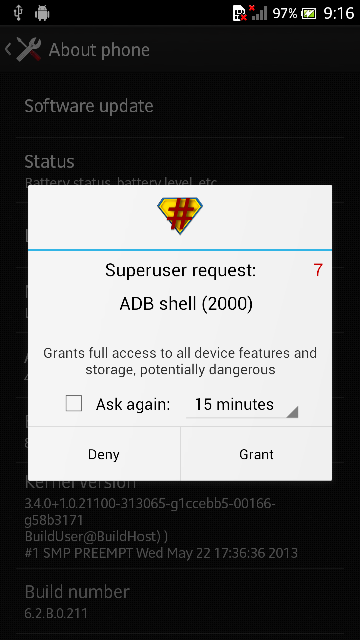 If you face any issues during flashing do let us know, we will help you out

Drop your concerns in the comment section below. As people are reporting many bugs in Jelly Bean 6.2.B.0.211 firmware if you have some do mention below.
[ via –
XDA
]