Just now another Xperia handset has got Jelly Bean update. Yesterday Xperia S, SL and Acro S got Jelly Bean 6.2.B.0.211 firmware update though it was buggy but still it was a update 😛 Just now Sony Xperia SP C5302 has got Jelly Bean firmware 12.0.A.1.284 update. Previously version of update was 12.0.A.1.257.
If you are a Xperia SP user then here is your chance to Win Xperia C5302 as we are running a Xperia SP C5302 giveaway. To participate in giveaway, Enter here.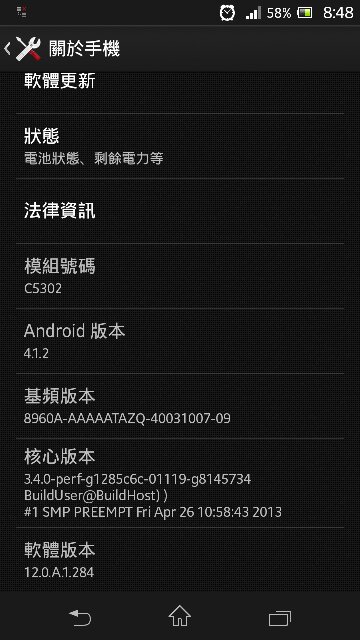 Xperia SP C5303 LTE version has not got this update yet. It seems only HSPA+ handsets have got it yet.
Xperia SP C5302 Jelly Bean firmware 12.0.A.1.284 update has brought out some little changes only. Users are reporting that this update has brought out only camera improvement, any other changelog is unknown. Speed of Auto Focus in camera has improved. Speedy Battery draining issue is there a little bit. If you have updated your Xperia SP do let us know in comments about the firmware changelog.