The THL T11 is now much more than a superbly designed simple cellphone. It is an intelligent device that is meant to serve multiple functions in a number of fields. THL T11 3G Phablet is built by employing advanced technology so as to provide exceptional performance and impressive applications. This Android 4.2 3G smartphone is extremely useful in your day-to-day life for managing communication, finding latest news, having fun with recreational applications and so much more.
It is featured with Dual SIM capability enabling you to store ample contact information without having to carry multiple mobile phones everywhere you go. The 2 GB RAM and 16 GB ROM offer surplus amounts of memory in order to meet your needs for saving plentiful files like music, movies, documents, games and so on. Take advantage of the massive offers at GearBest and buy the thl t11 for only $219.17.
With 5.0 inch multi-touch capacitive display combined with 1280 x 720 resolutions, the THL T11 delivers an extensive visual field to watch high definition as well as high-fidelity pictures and movies. As it is equipped with the MTK6592W Octa Core 1.7GHz CPU, it assures a consistent and fast processing speed.
You can trust the THL T11to provide a great deal of ease and comfort when you use it. It is well-designed to facilitate you keep in pace with the contemporary times and stay in touch with your acquaintances and associates.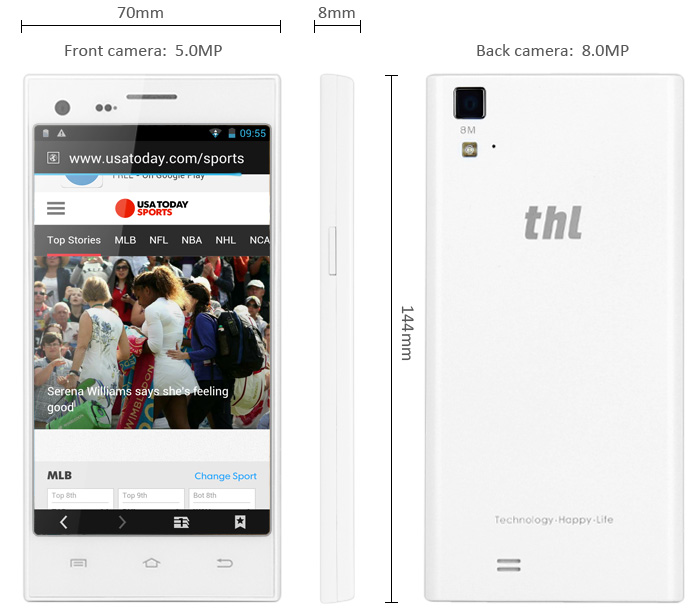 Download your favorite applications through the Google Play Store or Market that's pre-installed in the smartphone. This sophisticated cell phone is designed to only work with the Android/Windows OS version pre installed in it. The mentioned ROM capacity indicates the maximum ROM capacity with nothing installed in the smartphone yet. However, the Android/Windows OS and pre installed programs such as the Play Store from the manufacturer will occupy some of this ROM. The actual ROM on the gadget will then be less than the capacity stated.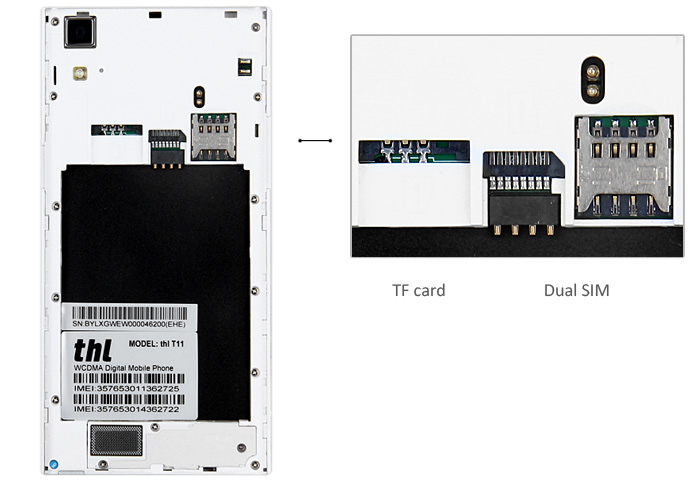 The THL T11 3G offers not just the ideal operation speed and execution, but also surpasses your expectation. It is enabled with the inventive NFC technology to help you wirelessly share data more efficiently.
It is installed with a 1.7 GHz MTK6592w Octa Core processor which makes for a smooth and fast operation. It comes with Android 4.2 OS which is more efficient on memory and in operation.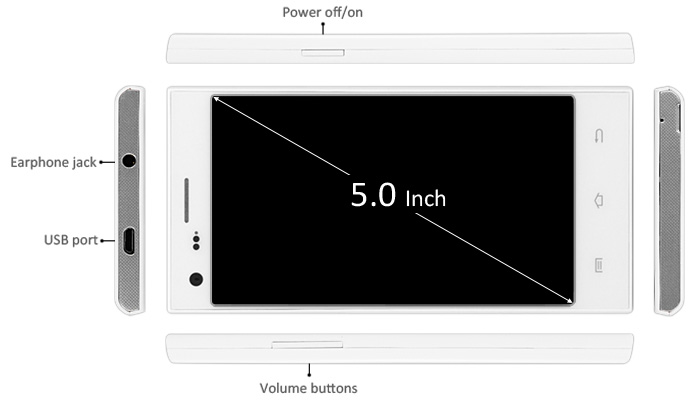 The phablet provides a wonderful experience with 2 GB RAM and 16 GB ROM in which you can store plenty intriguing and fun APPS, play a lot of entertaining games, HD video and reveling each moment of your life.You can download your much-loved apps and games anytime from anywhere to enjoy even more fun with the THL T11.
If you have landed in a new city and cannot find the way to your destination, you don't have to worry at all! The THL T11 comes with a built-in satellite navigation chip which enables you discover your path immediately and have fun in your travel. The THL T11 is the ideal communication gadget for people who travel a lot.